Tributes are pouring in from around the state to former state Rep. and state Sen. Jack Taylor of Steamboat Springs, who died Tuesday in a Routt County assisted living facility from pneumonia and complications from COVID-19. He was 84.
Taylor served eight years in the House, from 1993 to 2000, and eight years in the Senate, 2001 to 2008. The Chicago-born Republican worked in the coal and real estate industries.
Taylor is survived by his wife of 46 years, Geneva, who is battling pancreatic cancer; his daughter, Vicki Bushner, and grandchildren Brianna Klamer and Dakin Bushner. He is also survived by a brother, Bob. 
Taylor had been battling ill health for years, beginning with a series of strokes in 2013. He recently had back surgery, according to an obituary published April 24 in the Steamboat Pilot, and was recovering at Casey's Pond, which had been identified with a COVID-19 outbreak by the state department of public health.
According to the Pilot, Taylor grew up on a farm in Iowa and attended Iowa State University, where he played on the baseball team appeared in the College World Series. He later served in the Navy on a ice cutter and in production for the Apollo space missions. He also helped build an oil refinery in Kuwait. Taylor moved to Steamboat Springs in the early 1970s. He married Geneva in December 1973.
Taylor was a well-respected and well-liked statesman whose legislative career focused on support for the military, water and wildlife.
During his years in the Colorado General Assembly, Taylor cut quite the figure for wearing his naval "dress whites" on Military Appreciation Day. He was the epitome of an officer and a gentleman, according to Colorado Politics columnist Lynn Bartels.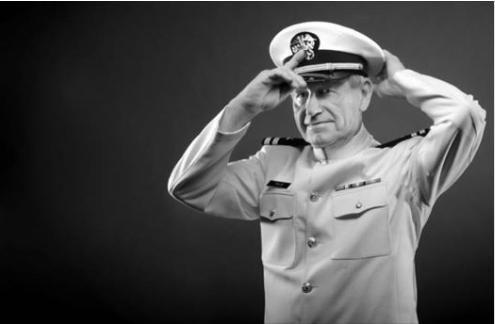 Eric Bergman of Colorado Counties Inc. once said that whenever he saw Taylor in his dress whites he wanted to clap his hands and say "Way to go, Paula, way to go" (from the movie "An Officer and a Gentleman").
A post on the Colorado Cattlemen's Association's Facebook page called Taylor "a statesman and unwavering advocate for rural Colorado and the Western Slope." The tribute pointed out that Taylor drove a yellow former state pickup with the words "Senator Jack Taylor" on the hood.
Taylor sponsored 250 bills in his 16 years in the legislature. That included laws on military and overseas voting, tuition assistance for the National Guard and a bill making the theft of more than five newspapers a misdemeanor crime.
He also carried legislation that named Walden the "Moose Viewing Capital of Colorado."
Taylor served on the legislative audit and agriculture committees in the House and Senate for his entire 16 years. He also served on business and water committees for most of his time in the General Assembly.
In a letter to the Steamboat Pilot, former Democratic lawmaker Carl Miller of Leadville said "Jack, a Republican, came over and introduced himself to me, a Democrat. I remember his first words when he said, 'this can be a very partisan place, and that's OK, it's the nature of our business. However, on many issues the real fight is between the Front Range and the rural areas and that's when we really need to stick together.'"
During his 2004 re-election bid, Taylor, considered a moderate Republican, told the Vail Daily that the state needed a permanent fix on TABOR and Amendment 23, the measure that requires education be funded at the rate of inflation. He encouraged lawmakers to find a compromise position between TABOR and Amendment 23 "that is acceptable to the voters" and he favored both a time-out for the two amendments and minor but permanent tweaks to "establish trigger points to activate in the future that would prevent our current dilemma from happening again."
A private service is scheduled that will include only his wife and daughter and pastor.