Where do you find $3.3 billion, a quarter of the state's operating budget, to keep the wheels of Colorado state government rolling?
The Joint Budget Committee and the rest of the Colorado General Assembly face that monumental question, unlike any budgetary challenge lawmakers have faced before, in the crushing wake of the coronavirus pandemic.
Complicating matters is that the hole is still being excavated, as the shutdowns and consumer confidence take their toll on the state economy that was booming just two months ago. Public officials talk about a new normal of getting by, not getting ahead. Fear and reason are part of the equation alongside assets and liabilities as lawmakers look for a path forward for Colorado.
State Sen. Ray Scott, a prominent Western Slope Republican, said the withered state budget is reflects the havoc in people's lives, financially and emotionally. Recovery will be an evolution, not a revolution, the state senator suggested.
"But now it is time to rebuild," Scott said. "People have lost their most basic freedoms and truly understand how precious freedom and our health is. The pain of losing loved ones is unimaginable in these circumstances, but we must move forward and begin recovering economically in every way we can but in a safe manner. I think people's fear is now being overridden by basic needs for their families, and government will have to move aside in very short order and monitor, not control."
Lawmakers will try to preserve the pillars of education, critical social safety nets and the economy, some of the state's sharpest economic minds told Colorado Politics.
Earl Wright, CEO and chairman of the Board of Directors of Colorado-based AMG National Trust Bank and board chairman for the business-minded think tank Common Sense Policy Roundtable, said lawmakers should consider what gave Colorado one of the strongest economies in the country before the pandemic.
"Above all we must preserve the foundations of our economy for the long run and the most important is education," he said. "We have to give the next generation the tools and knowledge they need to succeed, to be innovators and to continue to grow our economy."
As deep as Colorado's cuts go, it's hard to imagine many, if any, state programs will be left unscathed in order to balance the state's books.
On May 12, economists from the Legislative Council and the governor's Office of State Planning and Budgeting presented grim news to lawmakers: the state will end its current budget year next month a staggering $895.8 million in the hole, despite the state law that requires a balanced budget. That will be covered by the state's general fund reserve and leave a little left over to begin 2020-21.
The budget year that begins July 1 looks even worse.
General fund revenues, which make up a large portion of discretionary spending in state government, will be down $2.43 billion. The Legislative Council economists estimated the total shortfall at $3.3 billion. OSPB economists were more optimistic, estimating the deficit at $2.1 billion.
Assuming the budget writers use the Legislative Council forecast, as usual, that means the chopping block is a crowded piece of real estate under the gold dome in Denver when lawmakers return on May 26 to work out a spending plan.
Unprecedented losses
The cuts amount to 25.2% of the general fund.
"It won't be anything like what we've ever done before," said JBC member Sen. Bob Rankin, a Carbondale Republican, the senior member on the JBC with seven years of experience shaping the state's spending plans.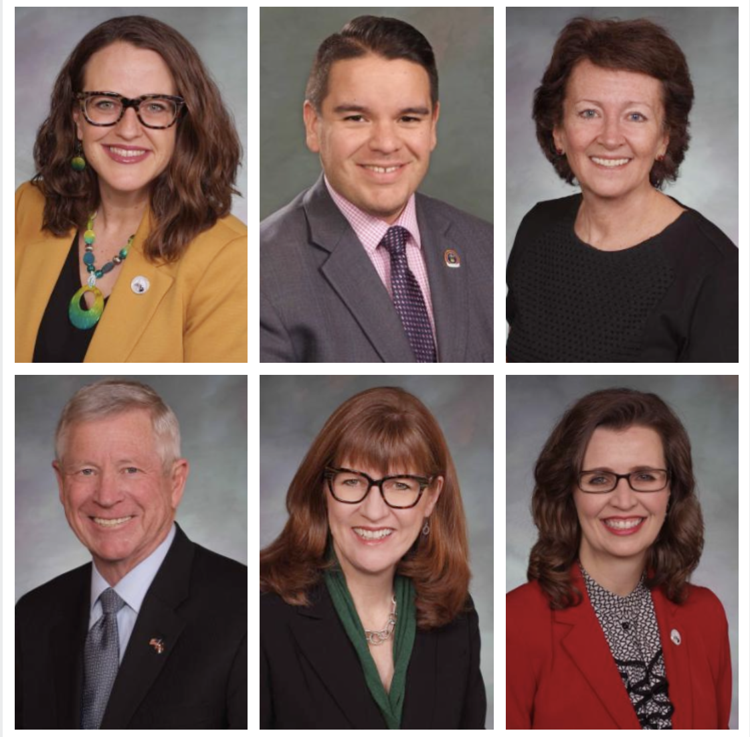 "We've always had extra money and argued about how to spend it."
Colorado has dug out before, but the hole wasn't this deep. By the second year of its three years, the post-9/11 recession left a state budget shortfall of $850 million. The third year was about $900 million, a cut of about 7% of the then-$13 billion budget. By 2004, Colorado's unemployment rate doubled to around 5.7%.
In 2009 the Great Recession produced a $604 million shortfall. As a result, the state furloughed state employees, froze hiring and closed two prisons, including the Fort Lyon facility in Bent County.
The unemployment rate was 6.6%. In addition to cutting budgets, the General Assembly also passed a law ending an annual transfer to the state's transportation fund. The state also received about $2 billion in federal aid, some of which was used to backfill budget cuts.
How much the state might get from the federal government this time is still an open-ended question, and one of the drivers of the decision to postpone resuming the session from May 18 to May 26. Democrats and Republicans in Washington, however, seem hopelessly gridlocked, with even Colorado Rep. Ken Buck, a Republican from Windsor, questioning the need to spend more federal resources.
Sen. Dominick Moreno, vice chair of the JBC and a Commerce City Democrat, commented on May 13 that they cannot cut their way out of the budget hole, so federal aid remained the hope. "We're pushing the congressional delegation," Moreno said.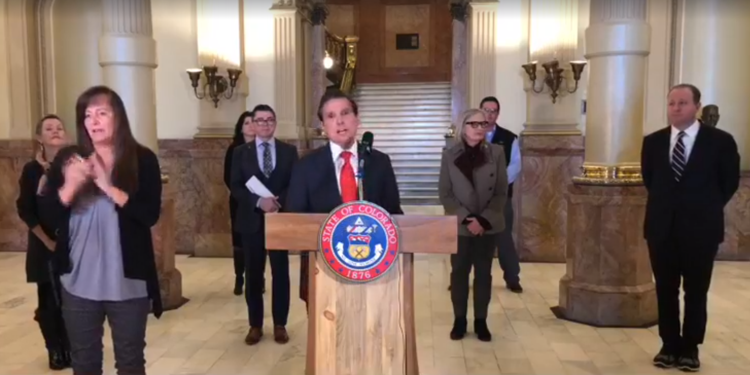 But President Donald Trump said that same day that a new stimulus proposal from Speaker of the House Nancy Pelosi, a California Democrat, is "DOA" (dead on arrival). That package would have sent $500 billion to states; Colorado's share was estimated at $4 billion; enough to bail out the budget. Gov. Jared Polis talked with the President on May 13 about state budgetary needs; Trump wants liability protection for businesses in exchange for help for workers in the next package, and Polis is "optimistic that the House and Senate will agree on an effort that helps Coloradans."
Other tools and funds available to lawmakers in the past two recessions are largely unavailable now. Far more people are out of work as the numbers continue to climb, putting an enormous strain on the state's unemployment fund. Legislative Council economists predict the fund will run out of money next year.
That doesn't matter to those who are unemployed. They will still get benefits even if there's no money in the fund. Businesses could be forced to pick up the shortfall when unemployment insurance payments start flowing into the fund again.
In the eight weeks leading up to May 9, 451,155 Coloradans filed for unemployment insurance, according to the Colorado Department of Labor and Employment.
Legislative Council Staff say they expect the unemployment rate in Colorado to rise to 10.1% this year before declining to 7.1% in 2021. It was 2.8% in 2019, and 2.5% in February.
Painful cuts
The Joint Budget Committee has spent long hours poring over documents, looking for fat to cut. The biggest cuts that could be just around the corner as the JBC readies the budget for legislators to consider before sending to the governor. But on Wednesday morning, the day after the grim forecast, the chickens had come home to roost: the JBC still had to find $2.5 billion in general fund cuts, and if they want to maintain any kind of emergency fund, known as the general fund reserve, that number — and cuts — could go higher. 
As a result of 2018 legislation, the state also had teed up an annual payment to the Public Employees Retirement Association — the pension plan for teachers and other state employees — of $225 million, to help the struggling plan with its unfunded liability to future retirees.
Not making that payment would make PERA's efforts to cover its payouts to current retirees more difficult, a risk of insolvency that drove the discussion of the 2018 legislative session. Insolvency for the state employees' retirement plan could endanger the state's credit rating and make borrowing more expensive for nearly every facet of local, county and state government.
One of the state's most popular programs, the senior homestead property tax exemption, allows Coloradans 65 and older who have lived in their primary residence for at least 10 years to defer property taxes until they no longer own the home. Counties are reimbursed for those property tax exemptions. This pot of money has been a go-to lifeline for the state budget in past recessions.
The reinsurance program, passed in 2019, helps those in the individual health insurance market get lower premiums, an average 18% decrease, with bigger savings on the Eastern Plains (27%) and Western Slope (30%).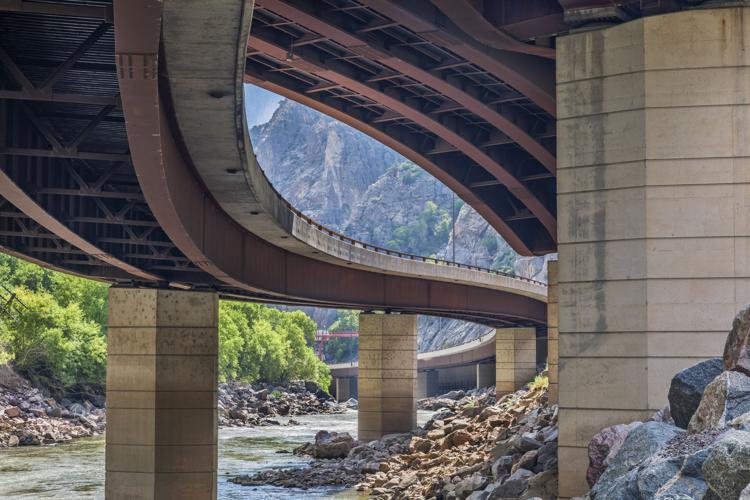 The Colorado Department of Transportation has to cover an annual $50 million payment tied to 2017 legislation — Sustainability of Rural Colorado — that allowed the state to sell and then lease back state buildings. CDOT has said it could cover those payments out of their existing funds, according to JBC staff.
The governor's long-term transportation plan, announced in early March, relied on an extra $500 million annually for a decade to help catch up to the $9 billion in estimated needs for the state's roads, bridges and transit. That money was going to be hard to come by before the downturn, and now it's off the table for the foreseeable future, advocates inside and outside the Capitol tell Colorado Politics. 
The Colorado Oil and Gas Conservation Commission is due to receive $1 million extra in its 2020-21 budget to hire a "professional commission" that would continue the work of implementing last year's Senate Bill 181.
That's the law that changes the commission's mission — part of rulemaking that will take place later this year — as well as changes to rules on regulations for the industry. In its response to the JBC, the COGCC said that cutting $1 million would leave the state without a functioning commission, since all current volunteer commissioner terms expire on June 30. Without the new commissioners, the COGCC's work on rulemaking would effectively end.
An old debt from the last recession, the budget stabilization factor, is still owed to K-12 education. At its high point, in 2009-10, the debt was more than $1 billion. Since then, the state has repaid $428 million. JBC members discussed increasing the debt, but so far has held off.
On March 30 the OSPB ordered state agencies to cut 5% across-the-board from their budgets, plus institute a hiring freeze on vacant positions along with delaying some contracts that were authorized by legislators last year.
Lawmakers are carefully weighing the impact to programs that help vulnerable populations.
At times, JBC staff and members were tearful as they considered what those deeper cuts would mean.
During a May 6 presentation on cuts to the Department of Health Care Policy and Financing, JBC staff analyst Robin Smart could be heard sniffling and holding back tears as she presented an option for a 25% cut to state services for those with intellectual and developmental disabilities, for a savings of $5.1 million.
"How do you decide to reduce services for people with IDD" versus those in the state's CH+P program, which provides medical services to low-income children, asked Eric Kurtz, JBC staff analyst.
Eliminating CH+P entirely would save $72.7 million, but the unkind cut was tabled by the budget committee.
Hooked on pot
The first round of budget cuts made during the week of May 4 showed one difference between previous recessions and this one: how much the state now relies on marijuana money. In almost every place where the JBC could swap cannabis cash to cover general fund shortfalls, they took that action.
In 2019, the state took in $302 million in sales and excise taxes, licenses and fees from marijuana businesses. In 2017-18, when the state took in $247.3 million, $30 million went to the state education fund, and $40 million went to the Building Excellent Schools Today program. An additional $2 million each went to fund bullying and dropout prevention services, and $11.9 million funded grants for behavioral health professionals in schools.
In the first week of the budget cuts, the JBC took $1 million from the bullying program, $3 million from the behavioral health grants and $25 million from the BEST fund. All that is headed to the general fund to help with the shortfall.
The JBC took $3 million from enforcement activities tied to marijuana and moved that into the general fund budget. However, JBC staff analysts pointed out that the fund for enforcement activities had more money than it was supposed to by law, so that cut doesn't impact enforcement.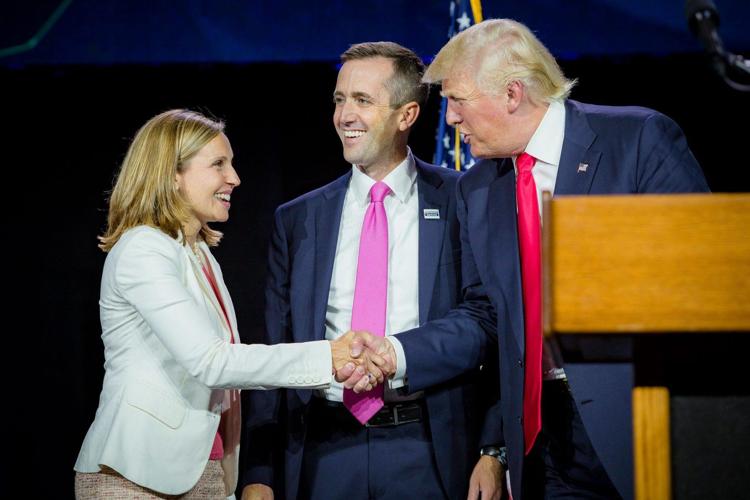 Jeff Hunt, director of the conservative Centennial Institute policy center at Colorado Christian University, was unsurprised by the dire revenue forecast and the tough decisions lawmakers have boxed themselves into.
"We've been told for weeks that the state budget outlook would suffer because the governor's stay-at-home order stalled small businesses and put many Coloradans out of work," he said. "The legislature and the governor are now obligated to do what's right by Coloradans: to pass a balanced budget that doesn't increase costs or burdens on small businesses and working families, all of which are key to successfully jump-starting our flailing economy."
Hunt said lawmakers have spent themselves into this problem. The state budget has grown by the amount of the deficit in just the past two legislative sessions, he pointed out.
"This can be done," Hunt said of the cuts. "Spending must be prioritized toward state programs that protect those most in need, efforts to plan for a potential coronavirus resurgence this fall, and those that spur economic activity."
Sacred cows
The JBC was not alone in defending its sacred cows. Lawmakers from all over the state watched the proceedings via a Webex feed, or listened via phone and called in with concerns.
Among the most vocal: Sen. Larry Crowder, an Alamosa Republican, who often advised the committee on the behind-the-scenes information related to some of the proposed cuts.
Budget cuts that could affect rural Colorado frequently drew objections from the committee's West Slope lawmakers, Rankin and Democratic Rep. Julie McCluskie of Dillon.
From time to time, their cause was backed by JBC chair and Democratic Rep. Daneya Esgar of Pueblo, if a project was in her district, such as the Arkansas Valley water conduit or dollars for 4-H or FFA awards at the State Fair, which is held in her district. The conduit got to keep its $43 million, which is tied to the federal funding sought for decades to back the long-delayed project. The State Fair awards were cut by half, largely due to presumption that there might not be a fair this August.
If the topic hit education, Sen. Rachel Zenzinger, an Arvada Democrat, was ready to defend public school funding. At one point on May 7, Zenzinger fussed about Rankin's fellowships for rural teachers, a potential $500,000 savings.
"I hear you and raise you an educator loan forgiveness program that had 1,300 applications for 100 slots," many of them rural teachers, Zenzinger said. "It's definitely not going to get better."
According to the JBC budget document, the fellowship program had $500,000 available from the current budget year and could roll that funding into the next fiscal cycle.
The loan forgiveness program was slated to receive $1.1 million in the new budget. The JBC voted to cut funding for both.
Lawmakers are marching to Gov. Jared Polis' percussions, however, as they spared full-day kindergarten or reinsurance, top priorities for lawmakers and Polis in 2019.
Bad dream
Polis spokesman Conor Cahill told Colorado Politics that "the Governor is committed to ensuring every child has access to a full day of free kindergarten and saving people money on healthcare. Now is certainly not the time for Coloradans to have to worry about more money coming out of their already thin pocketbook for education and healthcare."
But can the JBC resist that $280 million liability and cut more than $3 billion elsewhere? Realizing that was a possibility, among the 34 bills the committee authorized during their first week of budget cuts was reinsurance, which could come with $60 million in state costs.
Amie Baca-Ohlert, head of the state's teachers union, pleaded to spare public education from cuts the day the dire revenue forecast was released.
"Public school students and educators are worthy of public support and investment, even during a crisis," the Colorado Education Association leader said. "While difficult budget decisions are required, they can't continue to be made on the backs of students and educators. The legislature did that 10 years ago and public education has never recovered. More than $8 billion in debt from the Great Recession is still carried by students and educators. We cannot dig the hole even deeper for our students and expect they will overcome this burden and thrive as adults."
Baca-Oehlert offered no suggestion where the JBC might find money elsewhere to spare education.
Scott Wasserman, president of the left-leaning Bell Policy Center think tank in Denver, said big problems can lead to innovative solutions.
"This is like waking up from a bad dream into a nightmare," he said. "We were already straining to adequately fund bedrock public priorities like schools and roads and falling short. Unless we change our state's fiscal rules and consider making some changes to our tax code, Colorado will end up deepening and worsening this recession with these budget cuts. Nothing will be spared. Budget writers will have to decide if they want to spread the pain or cut off a limb."
Kristin Strohm, executive director of the Common Sense Policy Roundtable, is looking to a future with solutions and not remain mired up in the problems.
"The only way this horrible budget-cutting exercise doesn't become a multi-year thing is to dramatically increase testing so the people of this state can get back to work safely and this economy can get rolling," she said. "The budget cuts are going to be dramatic, painful and necessary, and we all have to work together to make the numbers balance. "But if we can scale testing, and we can more effectively isolate infection in the community, then everyone from Jared Polis on down can feel good about unleashing this economy of ours.
"It's not a maybe. It's a must."