This is Colorado Politics' daily digest of news about the ongoing pandemic's impacts on the Centennial State. Find all of Colorado Politics' coverage of the coronavirus outbreak here.
Do you have tips for the Colorado Politics team?
Email us at news@coloradopolitics.com
---
MONDAY CASE UPDATE
720 cases
72 hospitalized
31 counties
6,224 people tested
7 deaths
5 outbreaks at residential and non-hospital health care facilities
According to CDPHE, data is updated daily about 4 p.m. and includes cases reported through 4 p.m. the previous day. This reporting gap, the department said, gives epidemiologists time to review the data and improve the accuracy. Due to this delay, our numbers may be different than what is being reported by local public health departments. — Linda Shapley
Denver's Lindsey-Flanigan Courthouse closed for cleaning after attorney tests positive for COVID-19
Second Judicial District Chief Judge Michael Martinez closed Denver's Lindsey-Flanigan Courthouse on Monday and Tuesday, as well as suspended all criminal dockets for this week, after an attorney "who appeared in multiple courtrooms" last week was diagnosed with COVID-19.
The courthouse's temporary closure will allow for the building to be "thoroughly sanitized," Martinezsaid in a statement.
While all district court criminal dockets are put on hold this week, Martinez said the court will work with defense counsel and the district attorney to implement virtual courtrooms where all appearances will be conducted remotely once the dockets resume. — Alayna Alvarez
CDPHE sends mobile testing to Montrose
The Colorado Department of Public Health & Environment announced Monday that it sent its mobile testing unit to Montrose, managed by the Colorado National Guard.
The National Guard medical team ran the drive-through testing site, the CDPHE said, which could serve up to 100 "high-risk patients who have been pre-selected by area health care providers as priority for being tested." The site did not accept walk-up or drive-up patients and operated Monday only.
Since March 11, the Colorado National Guard Mobile Testing Unit and CDPHE have completed tests on more than 800 people in Denver, Telluride, Pueblo and Salida. — Marianne Goodland
Denver Health lights up in solidarity for health care workers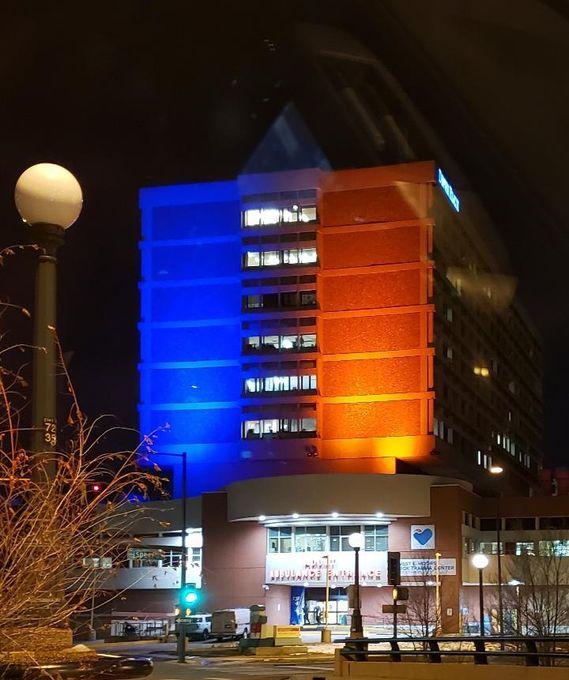 Denver Health is illuminating its main hospital with blue and orange lights every night to show its gratitude for health care workers. The display is intended to "send a message of thanks … for putting themselves on the front lines" of the novel coronavirus outbreak.
"Thank you for the essential role you play in caring for and protecting our communities," the organization told health care workersin a tweet.
Denver Health recently announced that walk-in COVID-19 testing is not available at any of its locations. Testing is limited to patients with "severe illnesses," as well as symptomatic health care workers "who are needed to care for other patients."
Denver Health has also suspended all elective and non-essential surgeries and procedures to help limit the spread of the contagious illness and preserve important medical equipment, including personal protective equipment and ventilators, needed to combat COVID-19. — Alayna Alvarez
More about the governor's Innovation Response Team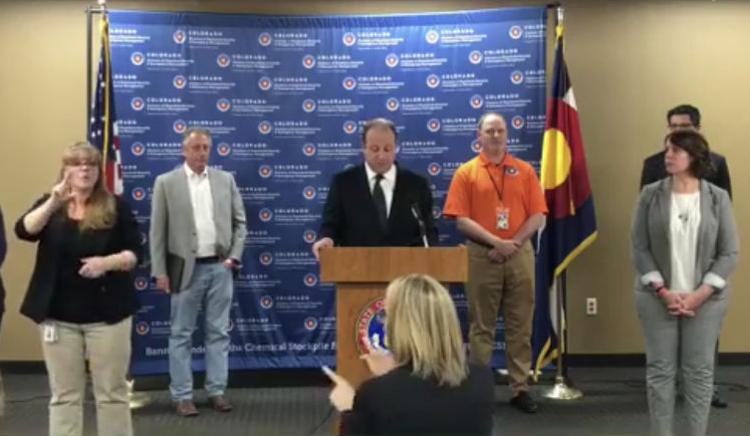 During his Sunday press conference, Gov. Jared Polis announced the formation of an Innovation Response Team, designed "to bring together public and private sector resources and innovations to the state's emergency response to the COVID-19 virus," according to a statement. 
The team's initial focus will be to ramp up a mass testing program, create a suite of services for citizens under isolation or quarantine, develop mobile and other technologies to help track the spread of the virus and support infected citizens, and develop locally-sourced alternatives for constrained critical medical supplies, the release said.  
Matt Blumberg, a technology entrepreneur who founded and led Broomfield-based email technology company Return Path for the past 20 years, will serve as Interim Director. The Governor has also appointed Boulder-based Venture Capitalist Brad Feld as the Chairman of the IRT's Private Sector Task Force. Feld had been named Friday to the governor's new advisory council for economic relief.
The IRT will be within the State's Emergency Operations Center command structure and reports to Stan Hilkey, Executive Director of the Colorado Department of Public Safety. — Linda Shapley
Ray Scott promotes ARMOR for Mesa County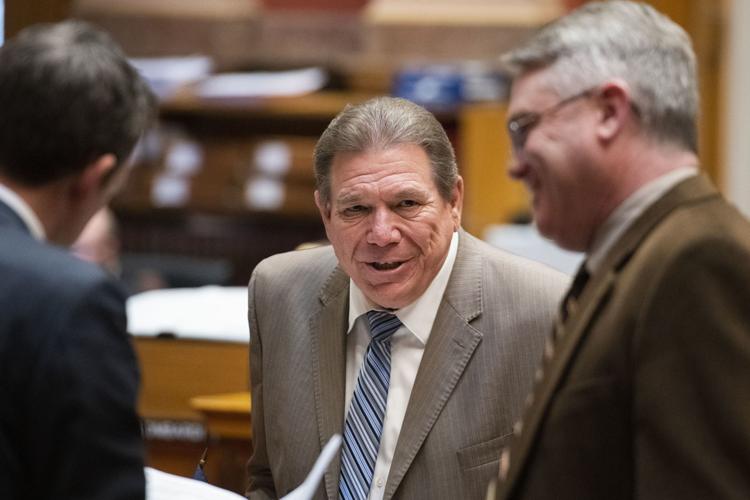 State Sen. Ray Scott is drumming up support for a Mesa County effort behind one-call system to local food banks and churches. 
By calling ARMOR (which stands for Adonai's Refuge Ministry of Resources) at 970-245-9814, people can donate money, sign up to help answer phones or deliver to Mesa County residents in need of food. 
"This combined effort will help people who ordinarily have never needed help and don't know who to call," Scott, a Republican from Grand Junction, said in an email to his supporters and constituents Monday morning. "Through this crisis the government can only do so much and moves very slow, so the idea is to really have another option that is much quicker and efficient and ties together all food banks. This will be for food and essential items, not medical emergencies. With one call to this number someone will be dispatched to deliver the necessary items quickly."
Scott credited the Western Slope Colorado Oil and Gas Association and other energy producers in the region for pitching in.
"Matter of fact, several energy producers have provided truck drivers to bring in semis of supplies to the food banks, as there is a shortage of drivers who can do the job," he said in the email. "My hat is off to them." — Joey Bunch
Health care lawmakers set virtual town hall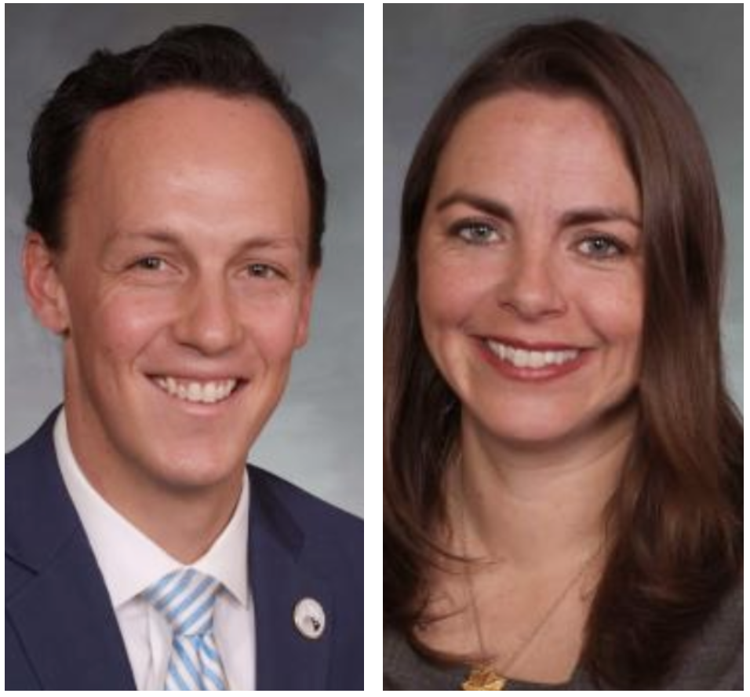 Many lawmakers and public officials are holding virtual town halls to inform their constituents during the COVID-19 state of emergency, but here's one that's likely to have a broad appeal: Sen Kerry Donovan of Vail and Rep. Dylan Roberts of Avon on Wednesday from 3:30 to 4:30 p.m.
The high country Democrats will be joined by Eagle County public health director Heath Harmon and officials from Vail Health, including president and CEO Will Cook to talk about the local response and resources.
Donovan and Roberts, however, also are the architects of the public option health insurance program waiting in the General Assembly, which has been recessed since March 14. The bill could reshape the insurance marketplace with a public-private program offering below-market rates with limits on doctors and hospitals.
The virtual town hall meeting will be available via Zoom by clicking here. The Webinar ID is 379 765 896
Participants can call in at 346-248-7799 or 929-205-6099, or by iPhone one-tap at 1-346-248-7799 (379765896#) or (1-669-900-6833 (379765896#) 
Questions can be submitted in advance by clicking here. — Joey Bunch
(Editor's note, the above item was updated with new call-in numbers.)
Brauchler wants cooperation on sheltering orders
District Attorney George Brauchler tapped the brakes on the state government's fast moves to shut down communities to slow the coronavirus Sunday.
"A respectful request from local law enforcement for @GovofCO: please do not issue any sweeping shelter-in-place order without first consulting with the agencies across the state who will be called upon to enforce such an order," said the Republican prosecutor for much of the southeast metro Denver counties.
He tagged the county sheriffs and the county prosecutors in the Sunday afternoon tweet, as Gov. Jared Polis was announcing more orders to curb public gatherings. Those included asking  businesses to cut on-site workforces by half, and he suspended in-person learning in public and private schools until April 17. Polis also extended the suspension of downhill ski area operations through April 6, when the previous closure was set to expire Monday.
"We are acting boldly and swiftly together to protect the health and safety of all Coloradans. The science and data tells us this will get worse before it gets better," Polis said in a statement Sunday afternoon. "We are in this together and the state is taking the necessary actions to slow the spread of this disease." — Joey Bunch
Gardner: Colorado can't wait on relief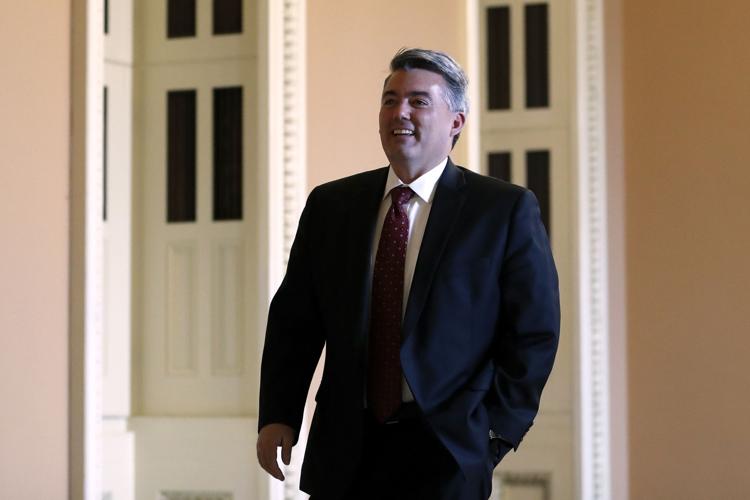 Colorado needs relief now, U.S. Sen. Cory Gardner said Sunday after the Senate failed to pass a Republican relief bill.
The stimulus bill failed on a 47-47 tie vote, with Democrats aligned against it, far short of the 60 needed to pass the $1.8 trillion package. Gardner did not vote, as he has been in quarantine since an exposure on March 11, one of five Republicans sidelined in the Senate, joining Sens. Rand Paul of Kentucky, Rick Scott of Florida and Mitt Romney and Mike Lee of Utah.
Among Senate Democrats' concerns is the broad discretion granted to the Trump administration to hand out $500 billion in loan guarantees. The bill also includes direct cash payments to Americans for up to $1,200 plus an additional $500 per child, based on income. Loans to small businesses that would include forgiveness for money spent on payroll, paid leave and debt payments.
Leaders in both parties and the White House have vowed to keep negotiating to find a solution. Gardner is expected to speak to the Colorado Springs Chamber & EDC in a virtual town hall Monday afternoon.
"The health and security of all Americans are at risk, and we must take quick, decisive action to support the health care response and provide families and small businesses relief," Gardner said in a statement Sunday afternoon. "Inaction is inexcusable. Congress must act now – at minimum we need more supplies, research, mental health resources, telehealth access, and support for states. I'm calling for the swift passage of this measure to provide critical assistance to American families. Partisanship is wrong during this crisis and as elected leaders it's time to lead and ensure the American people that we will get through this." — Joey Bunch 
Weiser joins call for eviction relief
Attorney General Phil Weiser joined fellow Democrats and left-leaning advocacy groups in urging a moratorium on evictions until the coronavirus emergency has passed.
"In this emergency, evicting any Coloradan from their home would exacerbate the public health and economic crisis we are fighting together," Weiser said in a statement Sunday evening. "I applaud Governor Polis in leading state agencies and local governments in an effort to stop evictions during this crisis. 
"I commend the many state courts that have already suspended or postponed eviction proceedings and are not accepting new eviction applications during this crisis. I also applaud the Chief Justice of the Colorado Supreme Court for granting local judges the authority to make that determination."
His office noted that courts in Denver, Mesa, Weld and Boulder counties are others have stepped down.
"Nobody should be without their home as we all grapple with this crisis," Weiser stated.
Dozens of Democratic lawmakers and liberal organizations sent a letter to Polis asking him to intervene last Thursday. — Joey Bunch