This is Colorado Politics' daily digest of news about the ongoing pandemic's impacts on Centennial State politics and policy. Find all of Colorado Politics' coverage of the coronavirus outbreak here.
Do you have tips for the Colorado Politics team?
Email us at news@coloradopolitics.com
---
DAILY CASE UPDATE
The number of positive COVID-19 cases in Colorado jumped 86 cases in numbers reported through Thursday by the Colorado Department of Public Health and Environment.
The latest data from the CDPHE show that among the 3,680 people tested, there were 363 positive cases in 24 counties. Forty-four are hospitalized.
The data show that the highest number of reported cases through Wednesday are in Denver County, with 67 cases, followed by Eagle County with 61. Eagle, Pitkin and Gunnison counties continue to have the highest rate of infection per 100,000 people.
The CDPHE generally updates the numbers at 4 p.m. everyday. — Linda Shapley
Who's who on the governor's economic council
The council of business experts who will advise Gov. Jared Polis on economic recovery is led by former U.S. Transportation Secretary and former Denver Mayor Federico Peña, but it features a number of big names in business and policy.
The group also includes Colorado Rockies owner Dick Monfort, Blair Richardson of Bow Capital, Gary Arnold of the Pipefitters' union; Deborah Jordy of the metro Denver Scientific, Cultural and Facilities District; former Level 3 CEO Jim Crowe and Brad Feld, founder of the Boulder-based Foundry Group.
Read more about their mission here. — Marianne Goodland
Denver's DA is planning to release inmates to reduce jail population
The Denver District Attorney's Office is working with defense attorneys and the courts to release some inmates who are at an increased risk of contracting COVID-19 and who have little time left on their sentences.
Pregnant women and inmates age 60 and older are among those who could be released for health reasons.
The spread of coronavirus in jail has been a concern because inmates are housed relatively close to each other and cannot practice social distancing.
All employees who can work from home in the district attorney's office are being asked to do so. — Alayna Alvarez
Denver opens warming shelters for homeless
As Denver closes its libraries, recreation centers, coffee shops and more to slow the spread of the coronavirus, people experiencing homelessness are left with fewer places to seek shelter during the day.
In response, Denver has opened two warming centers from 7 a.m. to 5 p.m. on Friday: La Alma Recreation Center at 1325 W. 11th Ave and the St. Francis Center's day shelter at 2323 Curtis St.
Britta Fisher, Denver's chief housing officer, said during a Thursday press conference that the city's shelters "have so far been able to accommodate folks," and that, should a need for overflow capacity arise, the city has a plan in place to make sure anyone in need can be taken care of. — Alayna Alvarez
Congressional officials want Colorado TV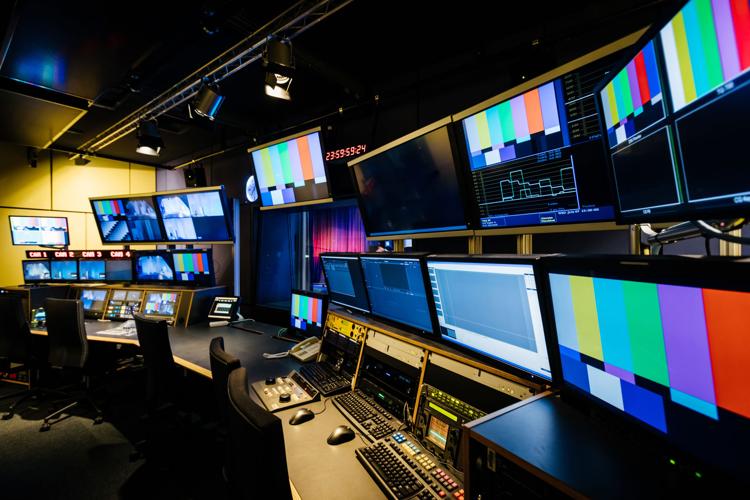 U.S. Sens. Michael Bennet and Cory Gardner along with U.S. Rep. Scott Tipton and state Attorney General Phil Weiser want viewers in La Plata and Montezuma counties to get in-state programming.
The argument with news networks and federal regulators has lagged on for years, but in a letter to Denver network broadcasters and other TV providers Thursday the public officials cited the coronavirus outbreak as a demonstration of the need.
Both counties receive news from network affiliates in Albuquerque, New Mexico because of how Nielsen and the Federal Communications Commission drew the Designated Market Area maps, putting southwest Colorado in another state. While the FCC has relented, television broadcasters and satellite companies have not yet reached an agreement to switch to in-state programming there.
"The outbreak of the novel coronavirus, or COVID-19, is an urgent reminder that access to local news is not a mere convenience for local residents," the letter states. "It is a critical matter of public health and wellbeing for Coloradans who need the ability to keep up with rapidly developing circumstances related to the pandemic…Given the stakes, we urge all parties to move expeditiously to reach, at a minimum, a temporary solution to allow residents in La Plata and Montezuma counties to access Denver-based programming until the pandemic abates." 
Read the full letter by clicking here.
Bennet's office provided a statement from  La Plata County Commissioner Julie Westendorff.
"In this statewide COVID 19 crisis having Denver based television available to all La Plata County residents is literally a matter of life safety," she said. — Joey Bunch
Legislators, advocates want moratorium on evictions
More than 36 Democratic lawmakers and left-leaning organizations want a moratorium on all foreclosures and evictions for Colorado residents during the crisis.
"Additional bold action is needed to ensure that workers, families, and small businesses — the folks who are going to be hit the hardest by this pandemic — are secure and not worried about losing their homes," state Rep. Steven Woodrow of Denver said in a statement. "The People of Colorado deserve to know that even though the Legislature isn't meeting down at the Capitol for the next couple weeks, we're still hard at work trying to make sure working people and small business owners aren't being left out of the discussion."
The letter dated Thursday is addressed to Gov. Jared Polis, a fellow Democrat.
Among the nearly three dozen organizations joining Democratic lawmakers were Colorado Working Families Party, Colorado AFL-CIO, Women's Lobby of Colorado, One Colorado, The Bell Policy Center, United for a New Economy, 9 to 5 Colorado, Colorado Center on Law and Policy. — Joey Bunch
Crow introduces small business relief bill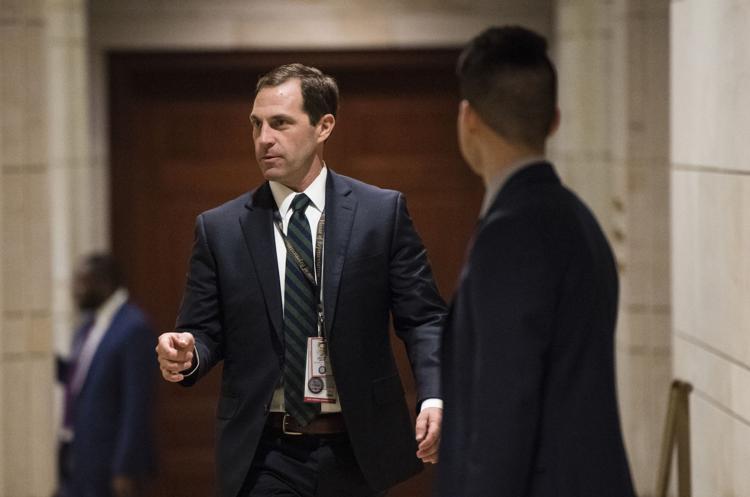 U.S. Rep. Jason Crow of Aurora introduced federal legislation Friday to help small businesses get a loan during the coronavirus emergency.
Called the Increasing Access to Capital Act, the legislation would expand the Small Business Administration's express loan program to as short as 36 hours and waive fees for flagship loan programs, while increasing guarantees for commercial lenders to drive them to lend to small businesses, making more money available to them to endure the crisis.
"It is no exaggeration to say small businesses fuel Colorado's economy," Crow said in a statement. "Small businesses employ over 1 million Coloradans and make up over 97% of businesses in Colorado, but today they are in the fight of their lives as the coronavirus disrupts every facet of our economy. 
"We need to get small  businesses the relief they need and we need to get it to them now." — Joey Bunch
ICYMI: Denver offers 'initial' relief to artists  
A bright point for individual artists, whose incomes have been adversely affected by the coronavirus outbreak arose in Denver Mayor Michael Hancock's Thursday announcement of a $4 million relief package.
The city will provide up to $1,000 to individual artists whose incomes have been adversely affected due to cancellation of events, classes, performances and more.
The mayor announced a number of other relief efforts, which you can read about here. — Alayna Alvarez
Hickenlooper to join scientists, experts for online COVID-19 panel discussion
A Democratic group that encourages scientists to run for office is sponsoring an online discussion about the new coronavirus pandemic Friday featuring one of the candidates who took its advice, U.S. Senate candidate John Hickenlooper, a geologist and former two-term Colorado governor.
Shaughnessy Naughton, president of 314 Action, is set to moderate the panel, which is scheduled to stream from 2-3 p.m. MDT on the group's Facebook page.
Joining Hickenlooper to talk about "the public policy response and science behind the COVID-19 pandemic" will be Dr. Barbara Bollier, a physician and Kansas state senator running for that state's U.S. Senate seat; Dr. Stanley Perlman, a University of Iowa professor of Microbiology and Immunology who has studied coronavirus strains for decades; and Dr. Eric Feigl-Ding, an epidemiologist and health economist at the Harvard Chan School of Public Health.
Hickenlooper, who worked as a petroleum geologist in Colorado the 1980s before launching a restaurant and brewpub empire and later running for office, is one of eight Democrats running for the seat held by Republican U.S. Sen. Cory Gardner.
In August, 314 Action commissioned a poll that showed Hickenlooper beating Gardner by 13 percentage points and launched a digital advertising campaign aimed at drafting the then-presidential candidate into the Senate race. — Ernest Luning
Drive-up testing planned for Salida on Saturday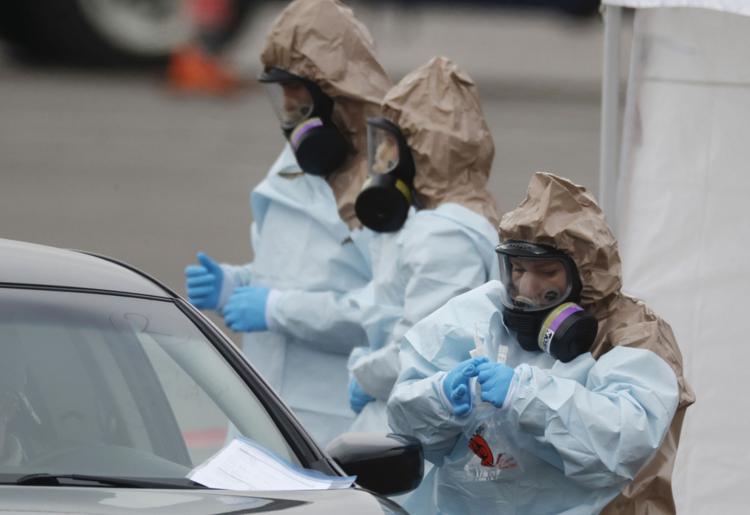 The Colorado Department of Public Health and Environment is opening a drive-up testing location in Salida, Saturday only, at the Chaffee County Fairgrounds on County Road 120. The testing will be conducted from noon and 4 p.m. Those who come for testing must bring a doctor's order.
The first 100 who show up will be given access, according to a CDPHE news release. Additional locations throughout the state will be announced in the coming days. "CDPHE is prioritizing testing in areas that have not been highly tested to better understand where the disease is occurring and respond. These sites will serve high-risk patients who have been pre-selected by area health care providers. They will not accept walk-up or drive-up patients," the news release said.
As of 4 p.m. Thursday, the state has tested almost 3,000 people, with 277 positive cases in 38 of Colorado's 64 counties. The first cases along the Eastern Plains were announced Thursday, in Yuma and Morgan counties in northeastern Colorado. Thirty-eight people are hospitalized, and there have been three deaths. — Marianne Goodland
July 15 is the new Tax Day
Tax Day -- April 15 -- has been delayed by three months by order of the president and as announced Friday morning by Treasury Secretary Steve Mnuchin. The new deadline for filing 2019 taxes is now July 15. However, if you have refunds coming, you can still file early, according to the President.
At @realDonaldTrump's direction, we are moving Tax Day from April 15 to July 15. All taxpayers and businesses will have this additional time to file and make payments without interest or penalties.

— Steven Mnuchin (@stevenmnuchin1) March 20, 2020
Read more about the declaration here. -- Marianne Goodland
Outbreak prompts special insurance signup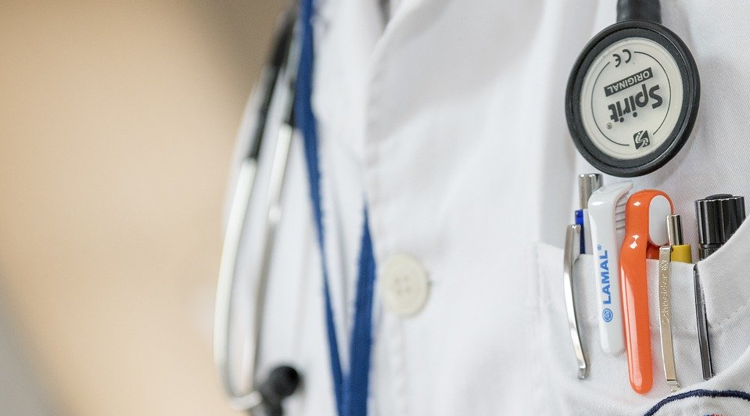 Connect for Health Colorado, the state's health insurance marketplace, will offer a special two-week enrollment period for uninsured Coloradans because of the COVID-19 outbreak.
The period starts Friday and ends April 3 for coverage that could start as early as April 1.
Coloradans who lose their job, or who may lose their job in the coming weeks, and thus lose their employer-based health insurance, are reminded that loss of such coverage allows them a 60-day window to enroll in individual coverage, whenever that might happen throughout the year. See Connect for Health Colorado's "When can I buy insurance?" page for details. 
"It is our mission to increase access to health insurance, and I am pleased we can make it easier for people to get the coverage they need at this critical time," said Connect for Health Colorado CEO Kevin Patterson in a statement. 
Those interested can sign up online or by phone at 855-752-6749, Monday through Friday from 8 a.m. to 6 p.m. Connect for Health is open this weekend from 9 a.m. to 5 p.m. both days to accommodate enrollments. — Joey Bunch
Good news, drivers: Denver lifts most parking restrictions
Effective immediately, the Denver Department of Transportation and Infrastructure is suspending its enforcement of the following:
Time-limited, non-metered parking areas 
Residential Permit Parking areas
The city is also lifting parking restrictions related to street sweeping for 30 days, beginning April 1. However, people who can move their cars on street sweeping day are encouraged to do so to allow street sweepers to reach the curb line and more effectively sweep.
The following enforcement activities will continue:
Fire hydrant zone clear areas 
"No Stopping" or "No Parking" zones to promote safety
Loading zones – Passenger, Truck, Permitted, General, Temporary, etc.
Special parking permitted spaces, including accessible spaces, CarShare, church zones, fire zones
Blocked driveways and alleys
Parking in travel lanes, including bike and transit lanes
The agency will evaluate an extension of its enforcement changes on a month-by-month basis. — Alayna Alvarez