On the morning of July 5, I booked a round-trip ticket to Minneapolis for the bargain-basement price of $11 each way.
By that evening, the trip had been canceled, thanks to family members in the Midwest who said, "We don't want you here."
Because of coronavirus, I am 0-4 this year when it comes to buying plane tickets I didn't or won't use. I never dreamed in March when I was canceling three of the tickets that I would be in the same situation come July.
Our hopes of COVID-19 infections and deaths slowing down or disappearing have been shattered. Masks, shuttered restaurants, lines to get into Target; they all seem as if they're here to stay.
The first two cases in Colorado were on March 5, but health officials believe the disease arrived in the Centennial State as early as January. Now more than 1,500 deaths have been attributed to COVID-19.
I'm in the high-risk category because of age and health issues, so I was leery about joining some of my family members for their annual pilgrimage to upper Wisconsin for a week of boating, swimming and water skiing. My sister Susan (one of eight siblings) lives on Lake Shishebogama outside the town of Minocqua.
I love Wisconsin names; they always remind me of that classic scene in "Wayne's World" with Alice Cooper. Wayne asks the rock star if he comes to Milwaukee often.
"Well, I'm a regular visitor here, but Milwaukee has certainly had its share of visitors. The French missionaries and explorers were coming here as early as the late 1600s to trade with the Native Americans," Cooper replied.
He then goes on to explain that Milwaukee is actually pronounced "mill-e-wah-que, " Algonquin for "the good land."
Afterward, Wayne and Garth — aka Mike Myers and Dana Carvey — offer their trademark, "We're not worthy."
Anyhow, when I balked about traveling, my sister who lives in Denver said, "You need this vacation."
Brigid was right. I have so struggled with loneliness during this isolation, turning to TV and food for comfort, which only reinforces my unhappiness. That's how I know I don't have coronavirus: I can taste everything.
I've been going to northern Wisconsin for vacation for years, when the "cottage," as they call their magnificent home, was still under construction and we bathed in the lake because the showers hadn't yet been installed. Yes, there is humidity and mosquitoes but also loons and wonderful, refreshing sky-blue water in a setting straight out of a Hamm's commercial.
Colorado, you are beautiful, but oh, your water is so, so, so cold.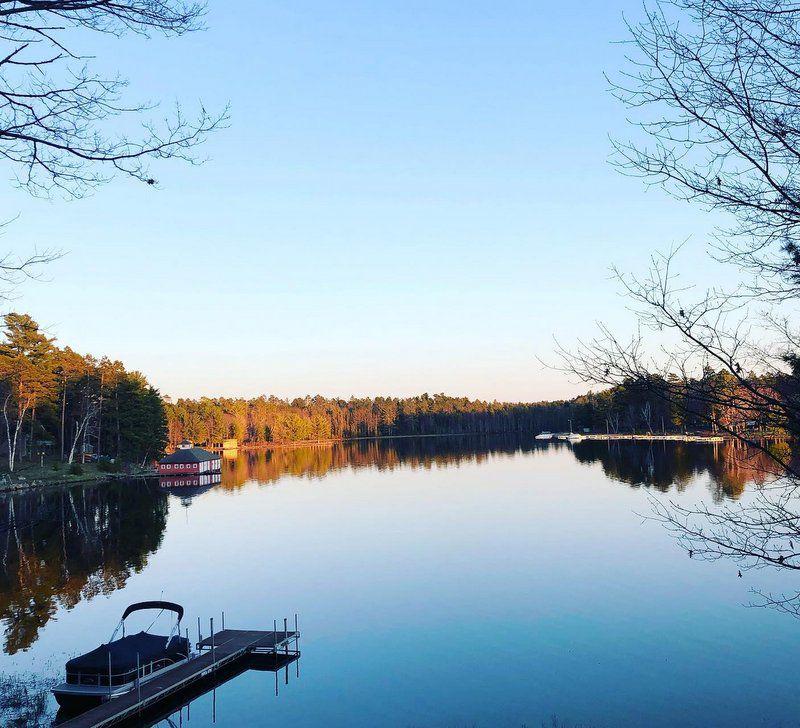 The plan was for Brigid, her husband, Brian, and two of their kids to head out of Denver on July 8 and do a pit stop in our hometown of Vermillion, S.D. I would fly to Minneapolis on July 13 with their daughter Bente, then they would pick us up and we would drive north.
But the folks in Wisconsin and South Dakota dropped their bombshell hours after we had booked the plane tickets. We don't have many COVID cases here in the Midwest, they said, but Colorado is one of the states where the rate is skyrocketing, which is why we are nervous about hosting you.
Colorado skyrocketing? That was news to me. I knew I could rile up Susan, a Trumper, by saying, "Actually the rate is rising in states where Republicans are governors — you know, Florida, Arizona, Texas."
But I will admit that our family is irked because we delayed funeral services for my aunt and uncle from El Paso County, who died just months apart earlier this year. The family was leery because of social distancing.
But the six-feet protocols didn't seem to apply if you're spray painting the state Capitol or breaking windows in the area. I worked in that building, sometimes year-round, as a reporter for the Rocky Mountain News and The Denver Post and I feel a pit in my stomach every time I drive by and see the damage.
Protesting is one thing, and there is much to be angry about. Vandalizing is another matter altogether.
The signs were there that this vacation wasn't the best idea, but I ignored them.
As restaurants opened up, I couldn't get friends to join me for a meal. They weren't comfortable yet.
Then on June 30, Gov. Jared Polis ordered Colorado bars and nightclubs to close once again to in-person service because of the coronavirus crisis, citing the fact that the establishments had been blamed for spikes in the disease in other states.
"We have started to see an increase in cases and are making every effort to prevent transmission of this virus," state epidemiologist Rachel Herlihy said at the time. "Bars are more likely to have people congregating and mingling in close proximity, and for longer duration. We have updated the public health order to limit the operation of bars and other alcohol establishments to be in line with our current level of disease transmission."
Nationally the country set a record for daily new COVID-19 cases with 55,220. That was on July 3, one day before a holiday.
The alarm bells still didn't go off when Brigid and I talked about the plane trip. I pointed out that our flight landed in Minneapolis at 9:11 a.m. and they likely wouldn't arrive in Minneapolis for another three hours. She said we could take an Uber to the Mall of America. I didn't balk even though I have yet to step foot in Cherry Creek Mall during this pandemic.
Our host in Vermillion, my sister Mary Kay, noted that her son is getting married in late August and they're still not sure that wedding is going to go as planned. The last thing she wanted was people getting sick because of our July visit.
So now I'm looking forward to that event. I'm driving so there is no need for a plane ticket, but I have booked a hotel room. I hope my deposit is refundable.