The lighter side of the Capitol, and some weeks they need it more than others.
Bowties are becoming de rigueur for the second reading of the state budget, aka the Long Bill, in the House.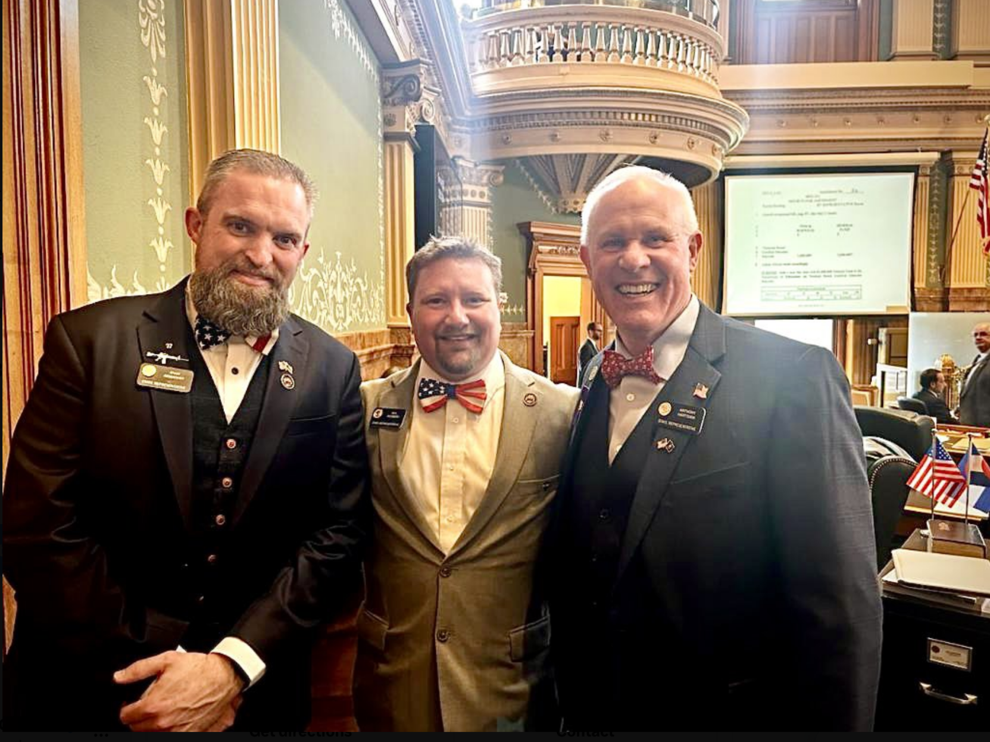 "If you're going to spend a billion dollars you might as well look the part," said House GOP comms guy Jarvis Caldwell, who looked very natty in a three-piece suit.
The tradition doesn't go back that far, possibly only to last year, with this entry: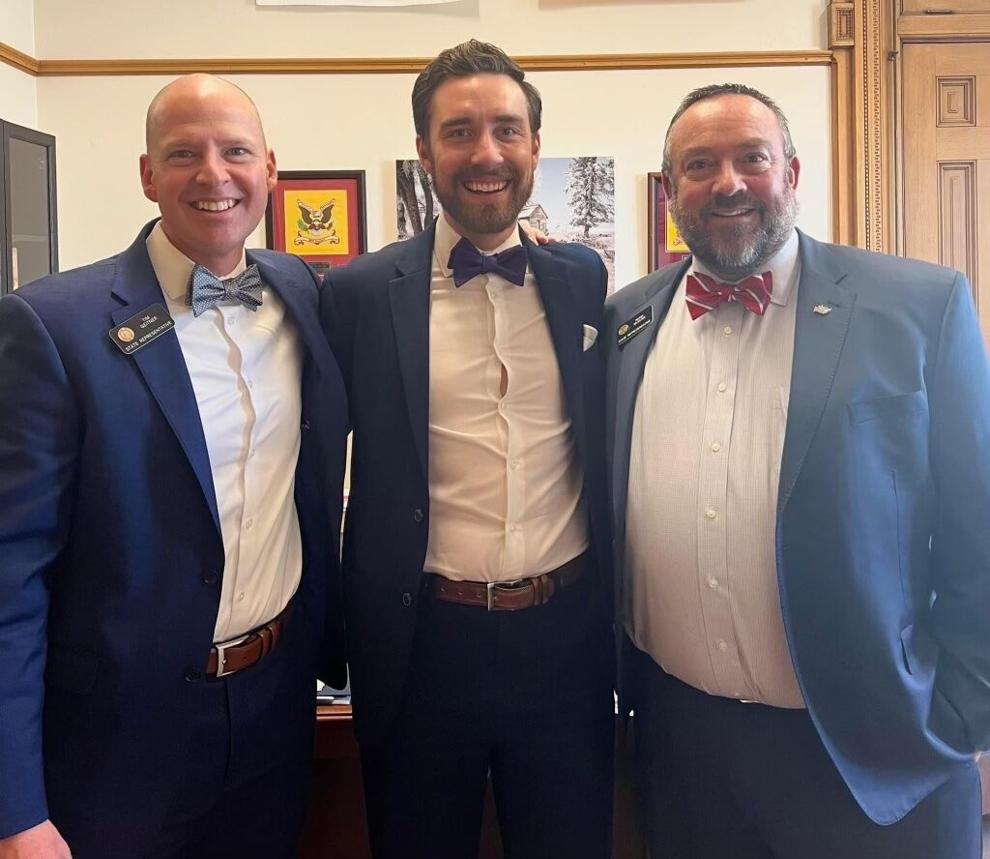 What goes around, comes around
For the past several years, GOP lawmakers have had these squeaky pig toys on their desks during Long Bill week (and other times, too). Everytime a bill passed that they thought was "pork," out came the pigs.
Among the most vigorous of the pig-squealers over the years: Rep. Rod Bockenfeld of Watkins.
Well, the shoe is on the other foot this year, as Bockenfeld is now a member of the Joint Budget Committee, and the recipient of numerous squeals during the long bill's second reading this week.
Speaker Julie McCluskie got into the act, too. After one particularly loud squeal during the committee of the whole report on Tuesday, she announced "after the pigs, comes the Bacon," a reference to the next amendment that was coming from Rep. Jennifer Bacon of Denver. Ho ho.
A Tired Bird
According to bornforpets.com, birds do suffer from fatigue. They eventually stop flying and just sit.
To wit: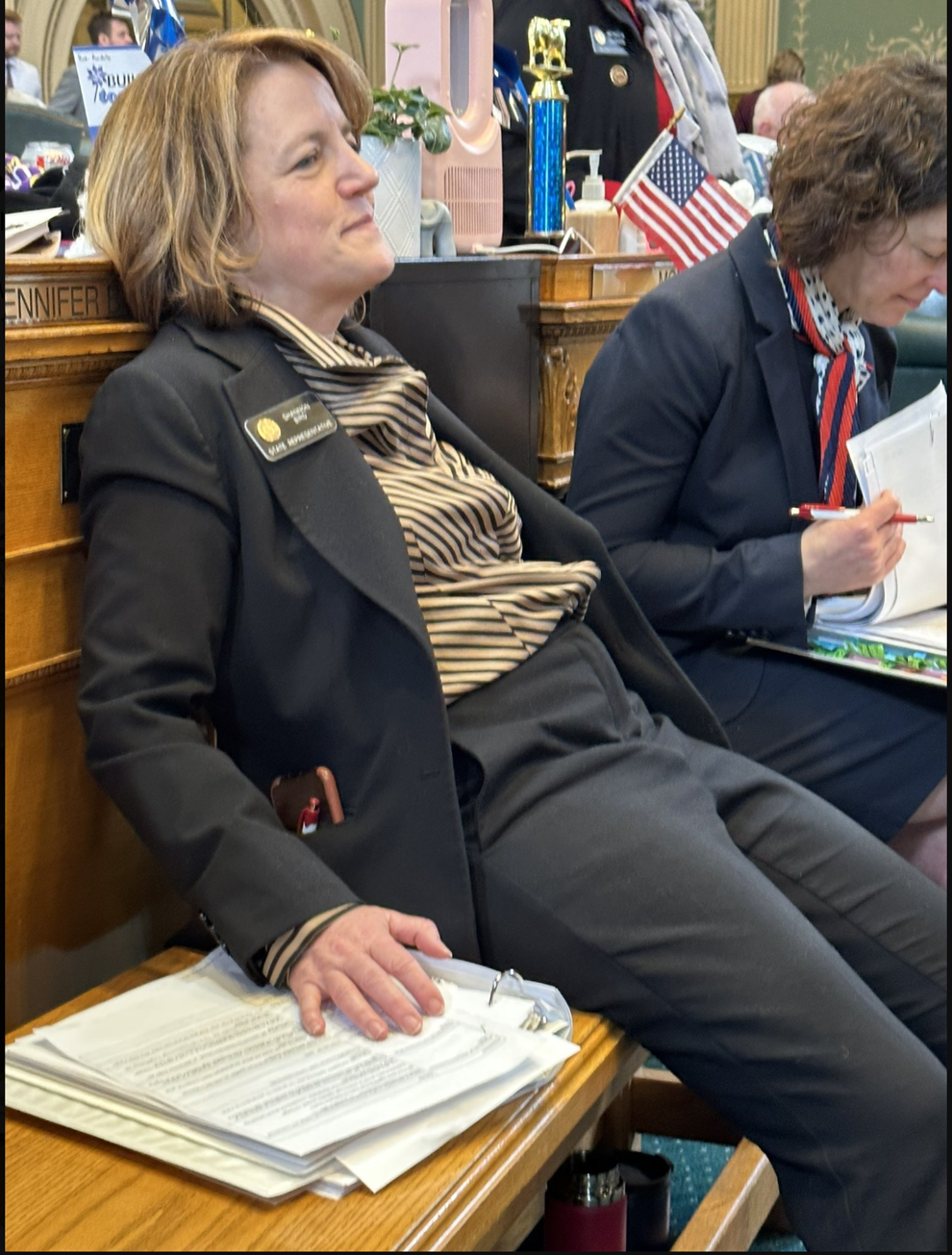 Rookies! (or fledglings)
Dads and children
From the children: an old timey taunt by children, "na-na-na-na boo-boo" got the legislative treatment this week from Rep. Ron Weinberg of Loveland.
It came out when he tried to put an amendment onto the Long Bill that would add $100,000 to the budget of the Colorado Library Consortium, an organization of public and academic libraries. Turns out, the consortium was already in line for that funding boost in the 2023-24 state budget, so Weinberg went to the microphone to withdraw his amendment.
"Na-na-na-na boo-boo", said Weinberg. "You don't get to vote on my amendment."
He left out the "so there!"
From the dads: Rep. Gabe Evans of Fort Lupton had the dubious honor (?) this week of attempting to get "yes" votes on the daily motion to approve the journal. McCluskie certainly enjoyed it, if no one else.
Evans brought his best dad jokes, with a bribe of sorts: if he got enough "yes" votes on the motion, he'd stop telling dad jokes. That should have done it. 
But as is usually the case with motions to approve, the House members apparently enjoyed the jokes because they kept voting "no" and he continued making more of them.
It began on Tuesday with this gem: "I had a dream that I was a car muffler. And now I'm exhausted."
Wednesday: Evans told his kids he had the job of getting the journal approved, and was trying to make it funny by telling a dad joke.
How do you know if it's a dad joke? they asked.
"It's apparent." 
On Thursday, Evans noted the House Judiciary Committee, of which he is a member, had worked until 1:30 in the morning.
He said all he could think of was "how much longer is this going to go, and I hope we don't have to do that again! But then I took hope: when I started thinking about calendars. I realized even on calendars, its days are numbered." That drew a groan of what sounded suspiciously like pure agony from McCluskie.