Editor's note: Columnist Eric Sondermann analyzes the bench for Colorado's up and comers. To see his view of the Democratic bench, click here.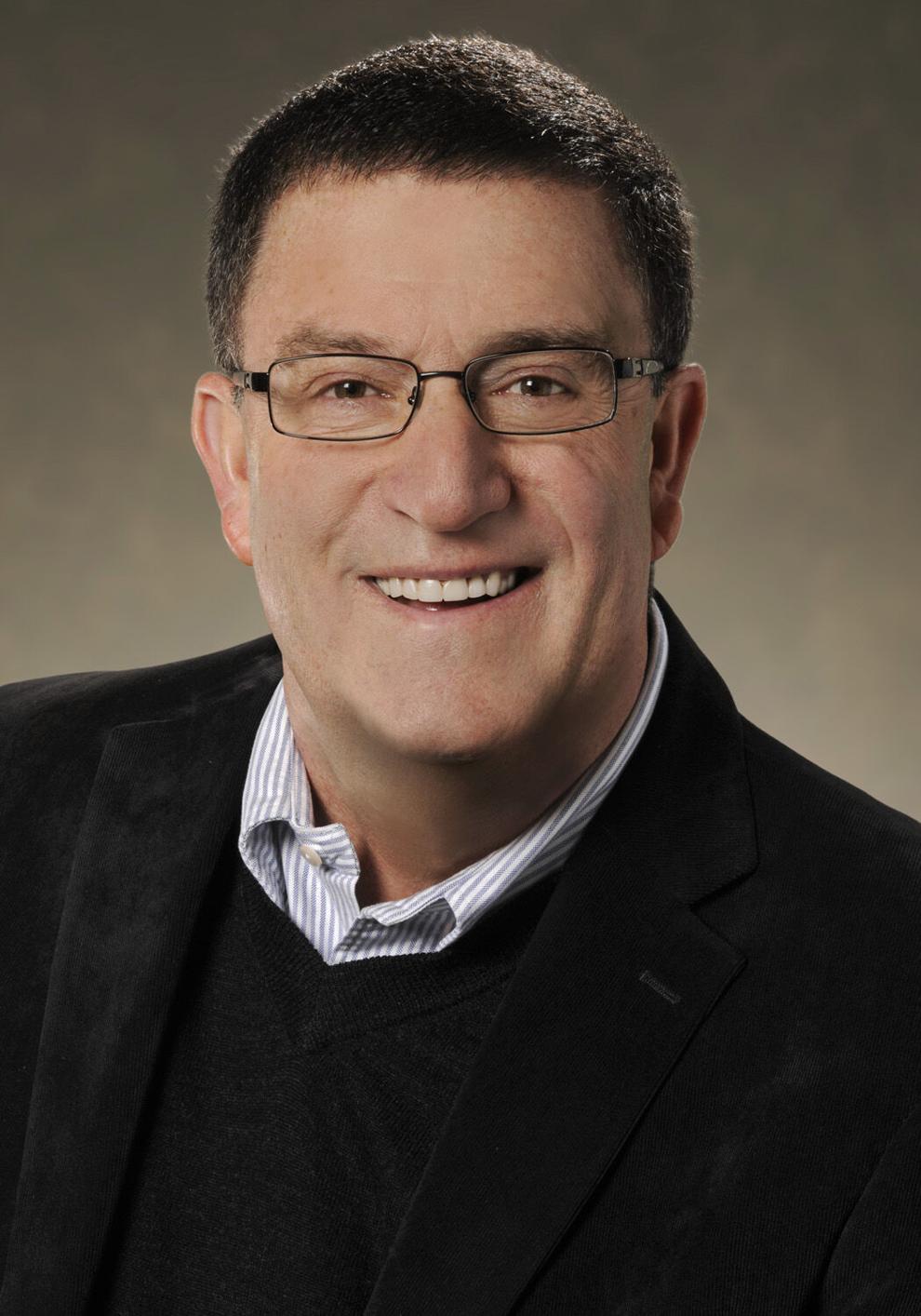 From the political bottom, all views look up.
That is the situation confronting Republicans in Colorado. Hard political times and a long, pronounced losing streak should translate into abundant opportunity and few Republicans clogging the lanes to advancement.
Any look at the GOP talent pool has to start with the quip of conservative provocateur (and columnist in this publication), Jon Caldara, who long ago observed: "Republicans here don't have a bench. They have a folding chair."
Indeed, there is not an embarrassment of riches. But that may be the least of the party's problems.
Per a recent tweet from former Republican legislator Cole Wist, himself the victim of Republican intraparty lunacy (and who well should be on any such list of talent, except that he appears to have checked himself out of the nuthouse), "The current GOP boos Mitt Romney and cheers for Matt Gaetz. Let that sink in."
The Republican dilemma seems an irreconcilable one. Candidates cannot gain a nomination without the support of the ardent, unforgiving Trump base. But except in isolated Republican strongholds, they are unable to win elections with the Trump baggage.
A former candidate noted, "Trump may fade as the GOP brand, which in my humble opinion is a necessary precondition for any Republican success here. But his base will still have a long memory for those who blatantly rejected him."
One astute consultant noted that the candidate selection focus should be less on the usual attributes of name recognition and fundraising, and far more on the ability to generate new ideas that can shift the party's narrative.
The climb is steep, and Colorado Republicans start with plenty of disadvantages, many of them the result of self-inflicted wounds. Let's look at a number of those with the ambition to give it a shot, and in some cases the potential horsepower to put their party back in play.
Two names dominate any discussion of the GOP bench, those being Heidi Ganahl and George Brauchler. The only statewide elected Republican to the relatively low-profile, low-on-the-food-chain office of University of Colorado Regent, Ganahl is widely seen as having her sights on next year's race for governor.
Republicans could do far worse, and often have. Ganahl has a compelling story, both personally and as a businesswoman. She is not a polarizing figure either stylistically or ideologically. Her gender could be an advantage in a state long overdue to elect a woman to high office.
Yet the challenge is enormous. It has been nearly five decades since Colorado turned an incumbent governor out of office; six decades since it happened to an elected incumbent. Gov. Polis still enjoys reasonable approval ratings. Safe to say, he will not be outspent. And Colorado's purple days seem well in the past. Until proven otherwise, this is a reliably blue state. The proof is not just in the affiliation of all major state office holders, but in their margins of victory.
Brauchler suffers no shortage of either ambition or God-given talent. But how does he stay in the game now that he has been term-limited as district attorney? And where does he find political opportunity? Brauchler seems disinclined to challenge Ganahl or Polis. Or to seek a rematch with Phil Weiser. Ken Buck's decision to run again eliminates any opening there. Perhaps he will take a shot in the new congressional district, though that is likely to be Democratic terrain. And he has made no noise about the U.S. Senate race.
Beyond that lead duo, a number of names are mentioned as up-and-comers, though none start with much of a political operation. Those cited by more than one party insider include State Rep. Colin Larson, State Senators Paul Lundeen and Barb Kirkmeyer, Centennial Mayor Stephanie Piko, Mesa County Commissioner Rose Pugliese and Douglas County Commissioner Abe Laydon (who took it upon himself, oh so modestly, to announce the pandemic's end).
Legislators Hugh McKean, Kevin Priola and Jerry Sonnenberg certainly deserve mention. Though the former two may be too moderate for many Republican appetites.
As important as those being discussed are the names not in play. Cory Gardner is still a rather young man and the most successful Colorado Republican of this generation. But having morphed from Trump critic to Trump bootlicker, and having lost his Senate seat not narrowly but by just shy of double digits, does he have a path back and does he even want one?
As to Colorado's three Republican members of Congress – Ken Buck, Lauren Boebert and Doug Lamborn – no serious observer regards any of them as having viability beyond their current, vividly red district.
Then we get to the wildcards – three, in particular. Smart Republicans would be advised to make a pilgrimage to Burlington, up against the Kansas border, to entice Mark Hillman back into the arena. He combines requisite conservative credentials with intellectual and political chops. Though his good judgement and inherent sense of life balance are likely to keep him on the sidelines.
Ditto for former Jefferson County legislator Lang Sias. If Republicans are serious about mounting a comeback, such leaders of character and conviction must be part of the equation. But he, too, seems disinclined to subject himself to his party's Trump-fired gauntlet.
Looking to the next generation, Michael Fields may be the rare person able to make the transition from behind-the-camera operative to out-front candidate. Going back to that piece about developing new ideas and changing the dialogue, he has that capability.
By all rights, 2022 should be a year of unparalleled opportunity for Colorado Republicans. Multiple offices are up for election. History indicates that Democrats' occupancy of the White House should produce some contrary headwind.
Yet despite all that, forecasters see further tough times ahead for the Colorado GOP. The prognosis is that it will likely get worse before it gets better. The fact that no Republican of any stature has yet put his or her hand in the air to contest Michael Bennet's Senate seat probably says it all.
Eric Sondermann is a Colorado-based independent political commentator. Follow him at @EricSondermann on Twitter; read his previous columns here.