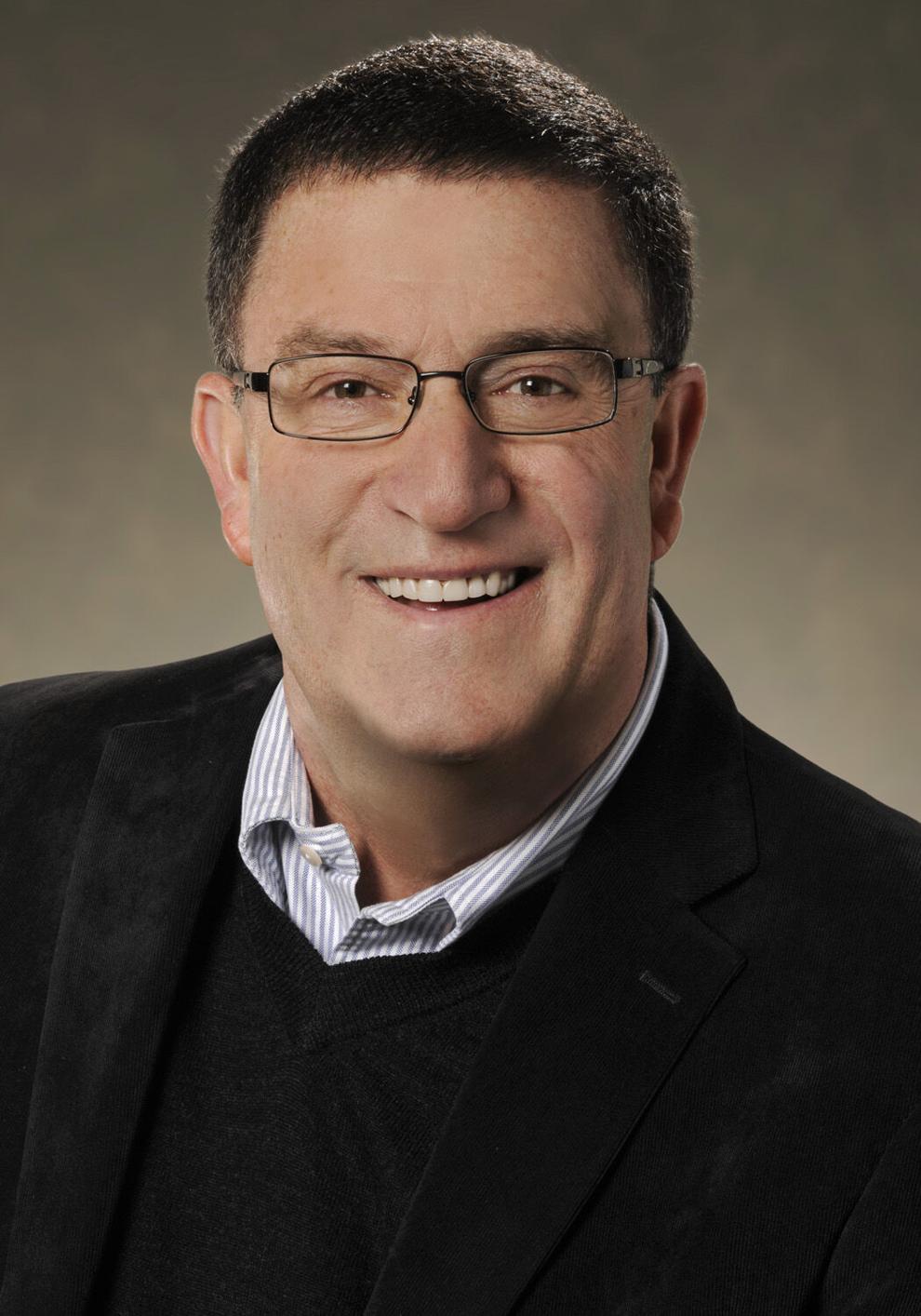 George Will turned 80 earlier this month. He let the world know of his milestone through a poignant, typically erudite essay.
None of us are getting any younger, as if there were any doubt about that truism.
Though the point of this column is not to pay tribute to the senior eminence he has become nor to the contributions he has made over decades to reasoned, respectful, intellectually rigorous dialogue. That all speaks for itself.
Instead, please indulge me a flashback 49 years to the fall of 1972 when Will was a fresh-faced, 31-year-old legislative assistant to longtime Sen. Gordon Allott of Colorado and I was a shaggy, 18-year-old, very raw and inexperienced county coordinator for Allott's little-hope opponent, Democrat Floyd Haskell.
A freshman at my hometown Colorado College, I started my college years (in what would become a pattern) by taking off the very first two month-long blocks to volunteer for Haskell's campaign. With little more than energy and perhaps a few early instincts, I was quickly promoted from lonely recruit to El Paso County director.
If nothing else, that designation was an unmistakable indicator of how seriously Democratic campaigns took Colorado Springs in those days and of the chances most Colorado pols gave anyone of knocking off a three-term senator in what looked to be a deeply Republican year.
Haskell was a thoroughly decent if low-profile state legislator from the Denver suburbs (such as those suburbs looked at the time) who broke from the Republican Party and became a Democrat over his opposition to the Vietnam War.
1972 was a year dominated by Vietnam and the remnants of several years of civil unrest. Democrats rejected the establishment candidate, Edmund Muskie, and instead gave their presidential nomination to the passionately anti-war George McGovern. The Watergate burglary in June was mostly background noise at the time even as it gave rise to the upheaval of the following two years that eventually culminated in Richard Nixon's resignation.
Let's get more specific with the scene. That October, El Paso Community College (now Pikes Peak Community College) scheduled a debate between representatives of both the Allott and Haskell campaigns.
This was small-potatoes stuff and surely neither headquarters gave the slightest consideration to sending the candidate. But on the Haskell side, the plan was that a senior campaign staffer from Denver would drive south to handle the encounter.
However, in keeping with ordinary campaign chaos, I received a call that morning telling me of a change of plans and that I was now to be Haskell's spokesperson come afternoon.
Now, a mature, experienced, occasionally poised me enjoys public speaking and rarely sweats it. But way back then, as an extra-young novice, not so much. I was essentially a field organizer and barely familiar with the candidate's position papers. You can imagine that a few hours of panicked cramming ensued.
This is where George Will enters the frame. I arrived at the community college lecture hall to find a crowd well into the double digits. If you employed the "new math" then in vogue, maybe it added to two dozen folks. Rounding up.
I was introduced to Senator Allott's representative – yes, him. Will was dressed nattily with his later-to-be-trademark bow tie. To this rookie college student, doubtlessly appearing as such, he looked like the consummate political professional. He made sure to tell me that he was on leave from the Senate staff to work for a few weeks on the campaign.
As to the actual debate, I do not recall much. It was a blur. Talking points, yet to be quite such a fine art, were surely repeated. I would like to think that I mixed it up a bit and gave as good as I got. Who knows?
Of course, the whole affair was of zero political consequence. Though in my personal lore, I tell the story otherwise.
Because a few weeks later, come election night, Haskell pulled off the upset of the political year. From the senator-to-be's family suite at the old Cosmopolitan Hotel in downtown Denver, I watched Walter Cronkite describe it in such terms. At that age, it made for quite the heady experience. Most likely, I was already hooked on the political game, though that certainly sealed the deal.
Moreover, Haskell was the first candidate for national office to carry conservative El Paso County since FDR in 1936. That is history approaching ancient history. And those El Paso County votes provided Haskell's winning margin in the statewide count decided by barely a percentage point.
Though it was not yet fully evident in 1972, Colorado Springs was going through a brief, transitory, liberal moment, fueled by environmental sensitivities and opposition to runaway, nondescript growth. It lasted a few years and yielded a few Democratic victories before an economic slowdown in the middle of the decade restored the old order. In a fortuitous case of right time, right place, the moment served to launch my career at a tender age.
What was also notable about that era was the magnitude of partisan ticket-splitting. On his way to carrying 49 states, Nixon nearly doubled McGovern's vote count in Colorado, carrying all but two counties. On the very next line of the ballot, Haskell pulled his upset. That degree of independence is a bygone political relic as the vast bulk of voters these days have consolidated around Team Red or Team Blue.
For me, I will always have the memory of debating someone of such later renown as an opening political act. As the years accumulated and I did my own ideological thinking and rethinking, George Will's principled voice became an influential one in my head, partially propelling my drift away from a good deal of youthful dogma.
As his career developed and reached the heights of commentary, I humored myself imagining the fortitude required to pick himself up from such an apparent drubbing at my doorstep.
Eric Sondermann is a Colorado-based independent political commentator. Reach him at EWS@EricSondermann.com; follow him at @EricSondermann