The lighter side of the Capitol, woof, woof.
One of the things you see around the state Capitol from time to time is dogs.
Whether it's the governor's dog, Gia, the Airedales Minnie & Porky, who belong to Lt. Gov. Dianne Primavera, or various pooches that run around on the second floor, having a dog around is generally good for morale. 
The top dog of the 2nd floor for the past several years was Gary, Sen. Kerry Donovan's Jack Russell/Corgi terrier mix, who basically grew up in the building. Gary, however, was term-limited last year, along with his owner. 
So the quest for a new top dog has begun.
The candidates, so far:
Queso: Sen. Faith Winter's dog is a top contender for top dog of the Senate. He's a rescue terrier mix who got his name from initially smelling like bad cheese, or so the story goes. He's been a regular at the Capitol for the past four years and is a GREAT salesman during Girl Scout cookies season.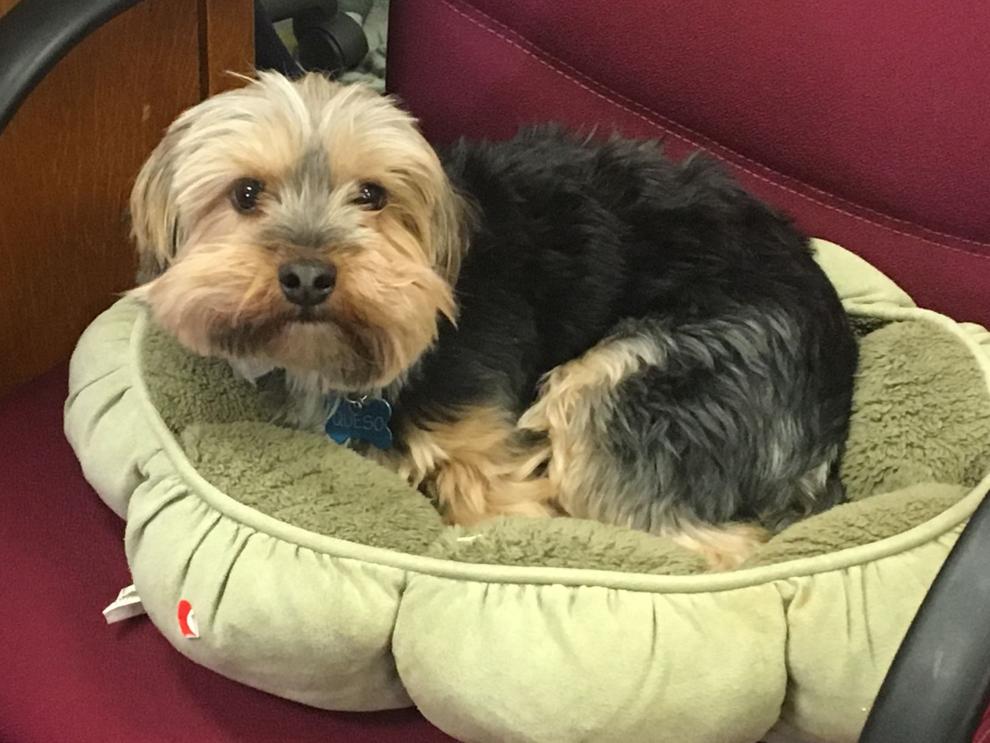 Pippin: a three-year-old Golden Retriever who belongs to Rep. (and Dr.) Karen McCormick, the Capitol's resident veterinarian (although she isn't in practice right now).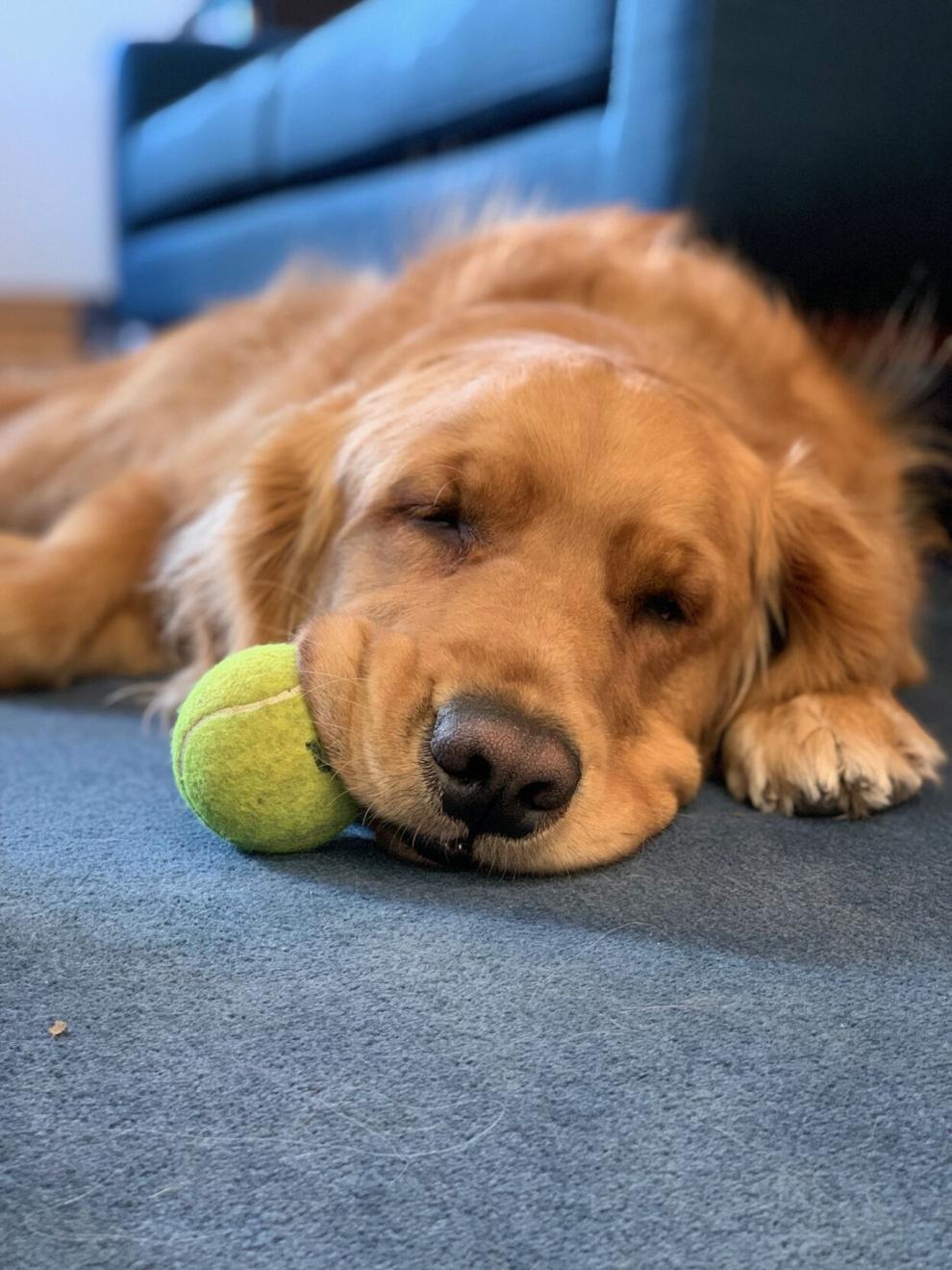 The above dogs can be found occasionally roaming the halls of the Capitol or being snuggled (and walked) by legislative aides. 
Over at the State Services Building:
Seamus: Nicknamed the SuperMutt, Seamus is a mix of pit, Rhodesian Ridgeback, lab, boxer and German shepherd and probably something else, and is one of four dogs, all rescues, owned by Rep. Ryan Armagost. "His eyes get you every time," Armagost said.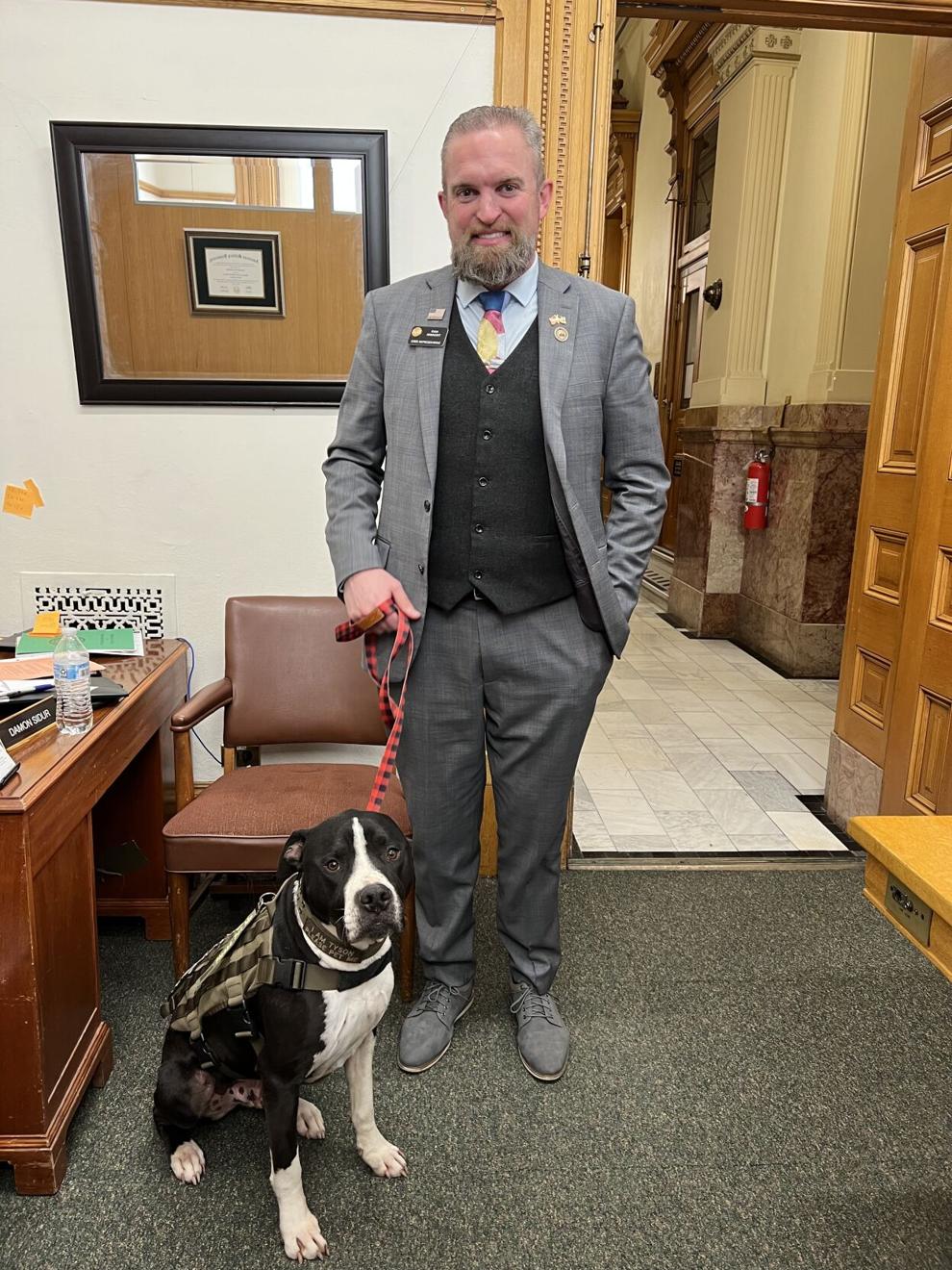 Tyson: Armagost also has Tyson, a six-year old pit/American bulldog mix, a Great Dane/Italian mastiff mix, and a Malamute.
"They miss me on these long days," he said.
Tyson and Seamus are trained therapy dogs, used in local youth programs, and wear vests that say "please pet me."
Armagost started with two dogs, and that's where he said he drew the line. That was until his son talked him into a third, and then a fourth dog, the Malamute and a foster dog, showed up, and Armagast was the only line of defense between this dog and a shelter. They fell in love, and he couldn't give him up. 
Mikey: A seven-year-old Yorkie, Mikey loves zoomies and treats and is owned by Rep. Shad Sharbini. Mikey is a puppy mill rescue from Peyton and loves playing with other dogs at SSB. His favorite place is to cozy up on someone's desk, and he has charmed aides, interns and legislators, according to Sharbini's aide, Natalie Yao, who made the tie.
"Now he can help out with our emails and scheduling in style," she said.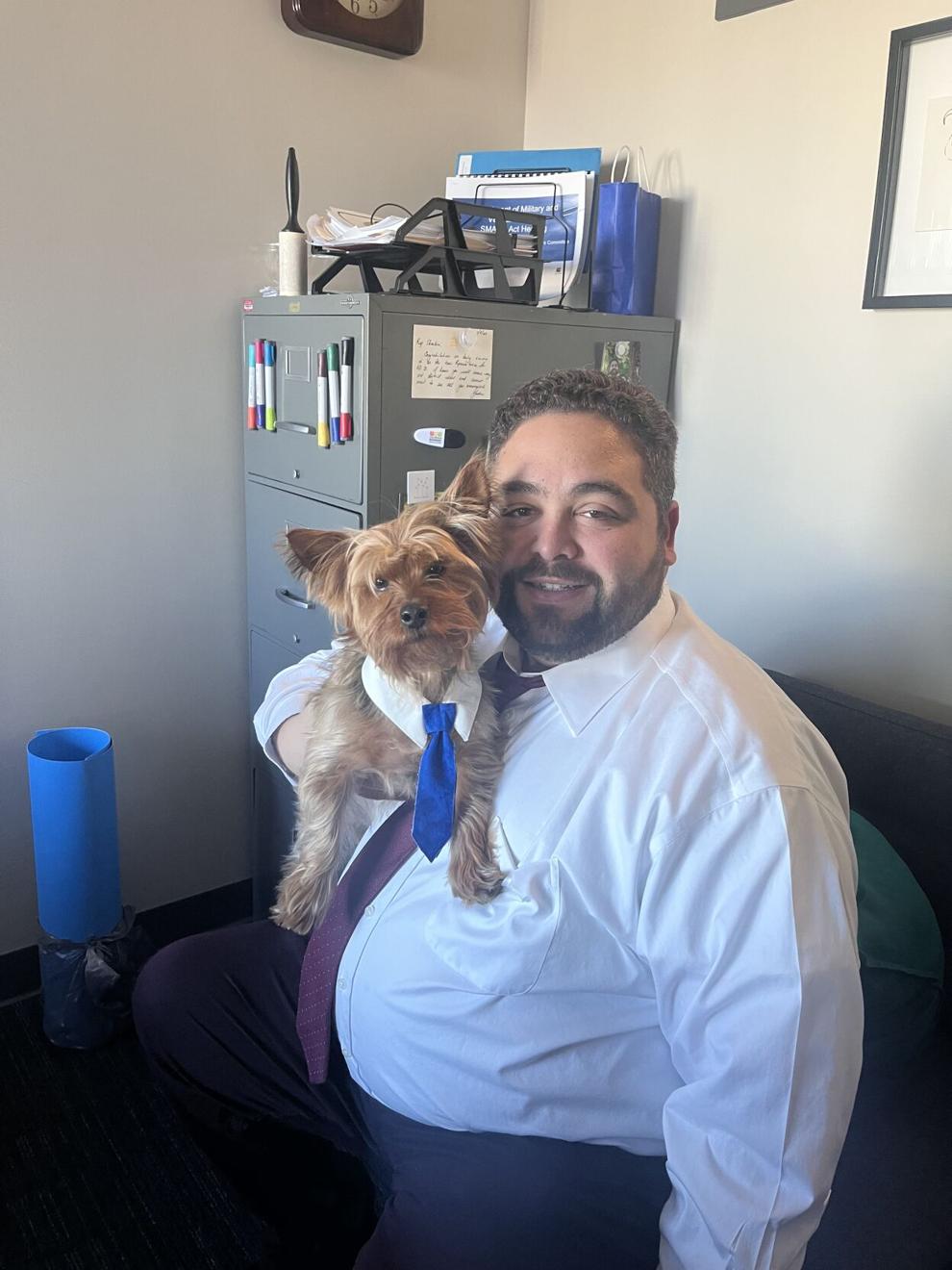 Missing in action: Ellie, Senate President Steve Fenberg's German shorthair pointer. Ellie stays at home these days, according to Fenberg, because the days for him are too long for a dog.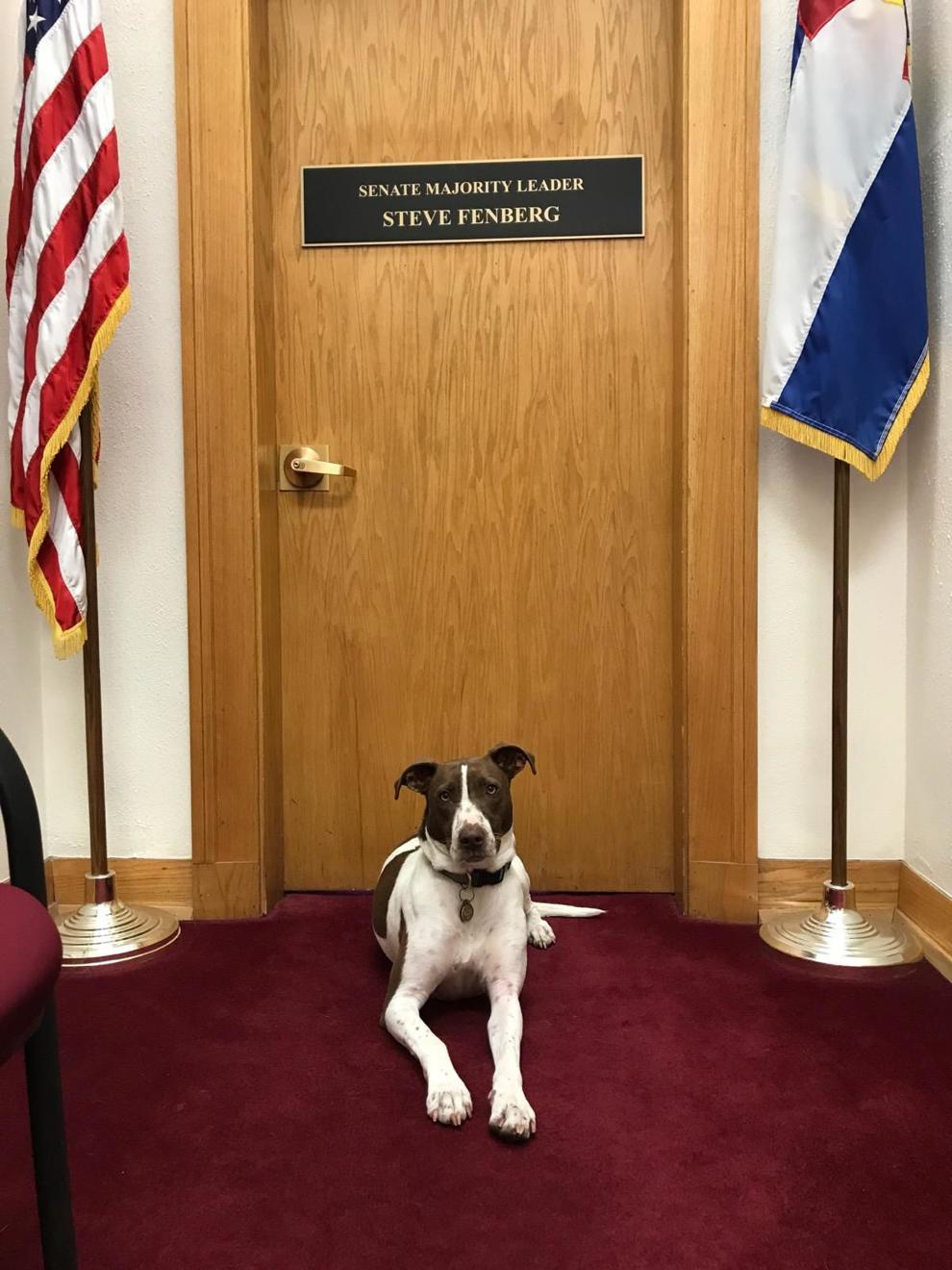 Not in contention: Sophie, Capitol M's 14-year-old Shih-Tzu, who died a year ago, and Brandy, Capitol M's new golden retriever puppy, who is too wild to be around here.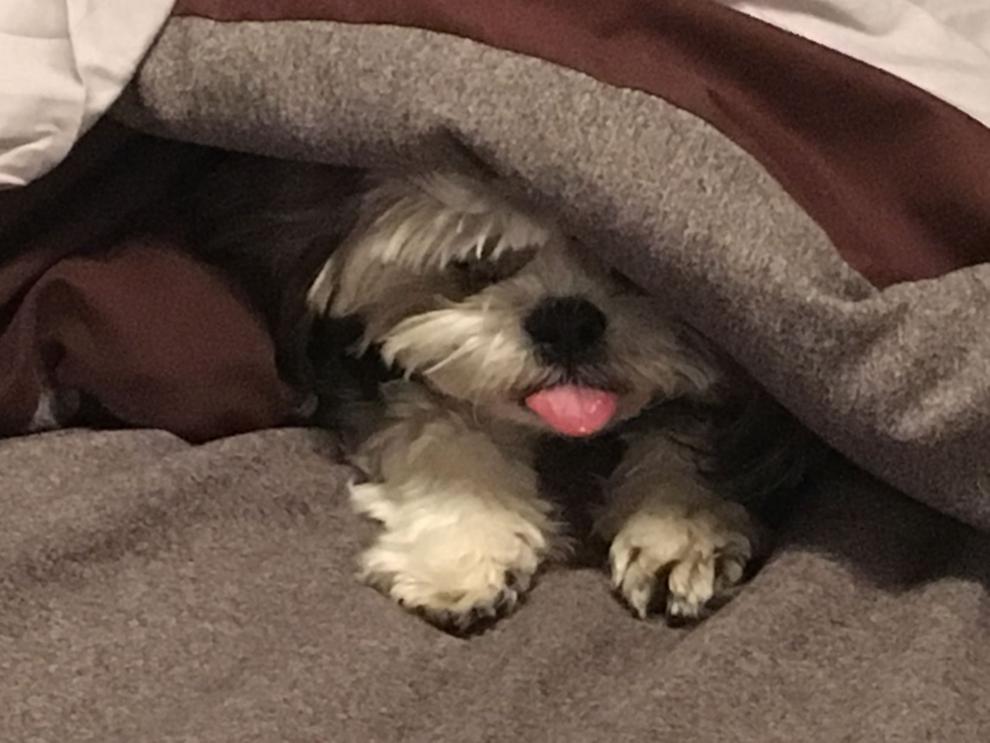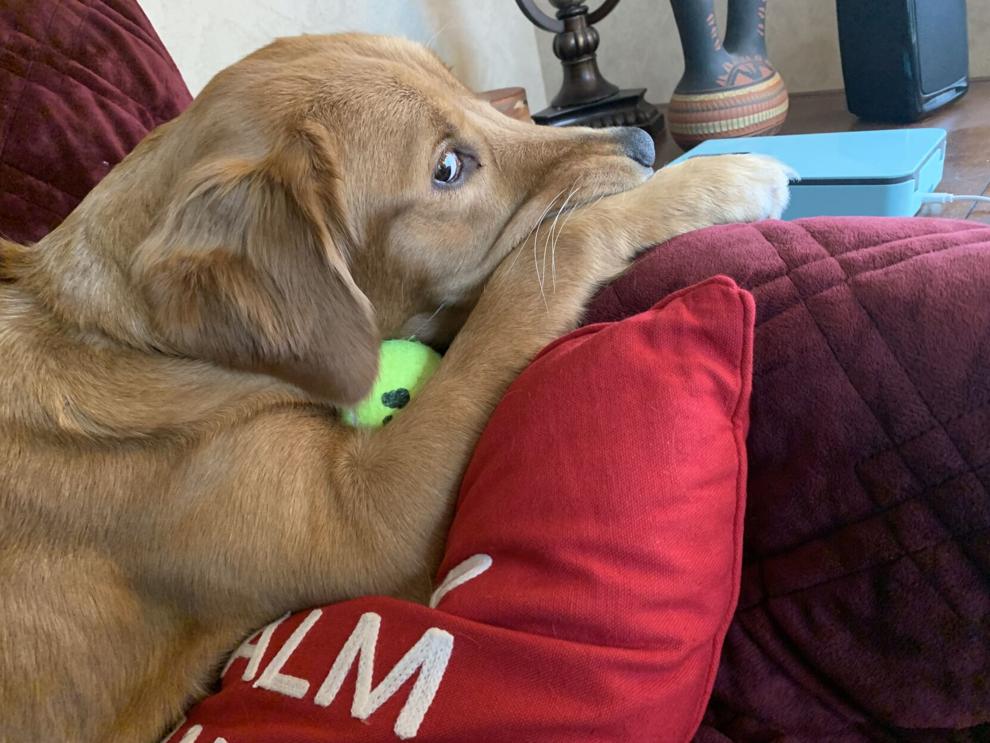 RIPs also go out to Bonnie, the sweet Golden owned by the Colorado Sun's Jesse Paul. Bonnie passed away suddenly a couple of weeks ago and is dearly, dearly missed. Bonnie was the dog that bit a bee last year and had to have the stinger extracted, expertly done by then-Rep. Kyle Mullica, with an assist by McCormick.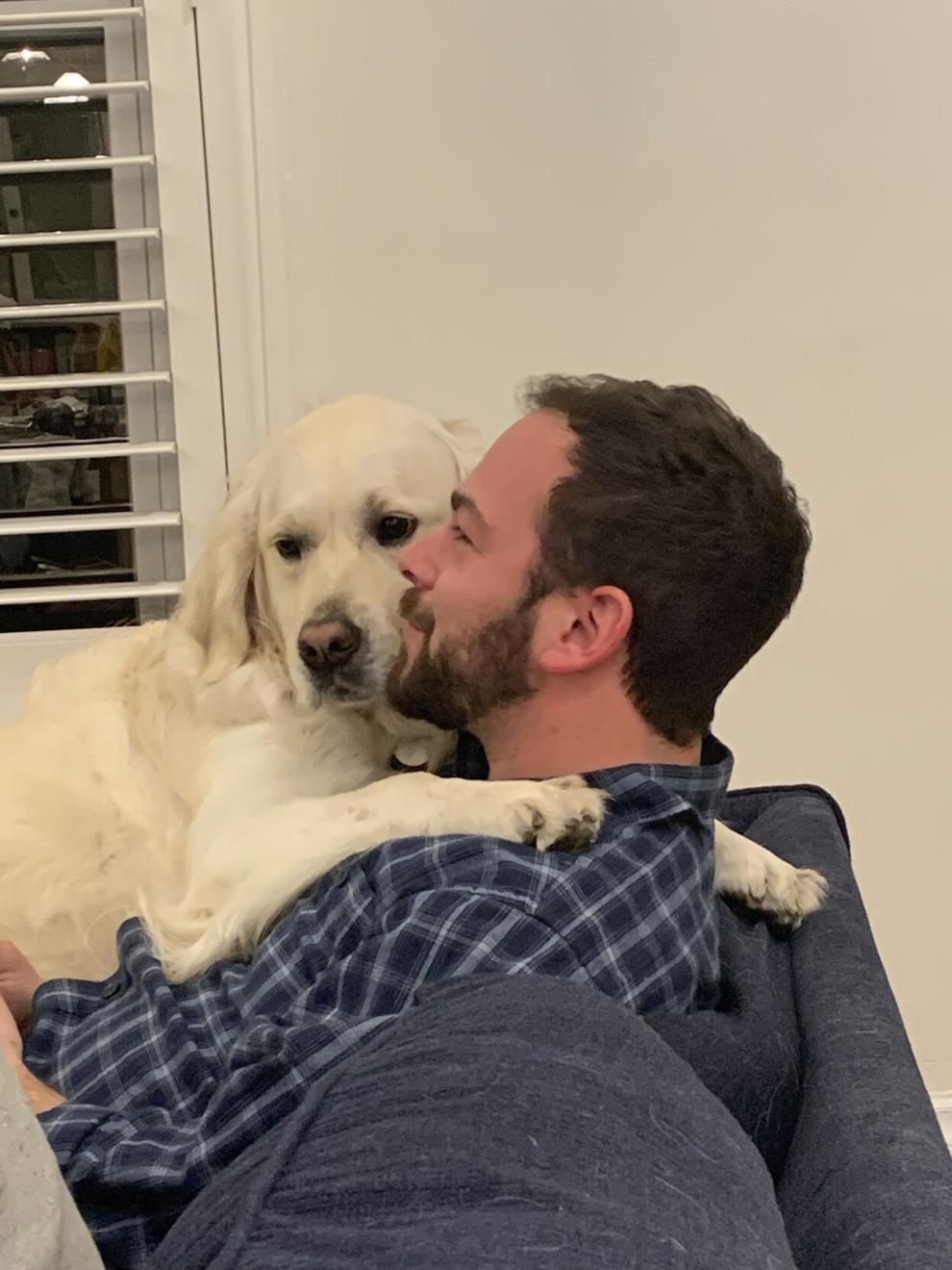 Capitol M intends to convene a blue ribbon panel to choose the top dog. 
One dog who is NOT going to be in contention: the dog belonging to a public policy analyst for the Colorado Office of Policy, Research and Regulatory Reform, part of the Department of Regulatory Agencies.
During the Feb. 15 sunset review of the pesticides applicators act, the analyst, who was testifying remotely, was interrupted by her VERY LOUD dog who barked incessantly during much of her testimony. Really? You'd think she'd know better. (The analyst, not the dog).
Jokes? We got 'em!
In the past, House lawmakers who presented bills to the House Appropriations Committee were asked to submit a joke prior to getting their bills reviewed. No word on whether that affected the outcome of those bills. Most of the jokes were pretty punny, with the advice to stick to your day job, please.
So far, that habit (good or bad, up to you) has not been revived, in part because House Appropriations has held only one hearing on bills — to deal with supplemental requests, which is very.serious.business.
However, as it turns out, the folks who do the morning testing of the House chamber sound system have maybe taken up the charge, and here's a batch of submissions from Tuesday:
What do you call it when you get strep throat on a Friday? Saturday Night Fever.
Why did Stalin always write in lower case? He hated capitalism.
What do you call an average potato? A common-tater.
Yuk, yuk, yuk. (graphic?)
Spies Among Us?
So, who's spying on the State Capitol? And the bigger question is, why would you do that?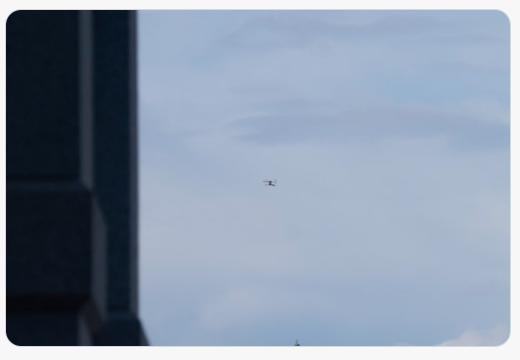 Tuesday, Josh Bly, comms guy for Senate GOP, witnessed this drone flying over East Colfax and facing the state Capitol. Theories about what they'd see around here include the woman who climbed into the attic above the second floor baby-bathroom last year and has yet to come down, as far as we know.
The fashion accessory of the session is now haunting the halls of the state Capitol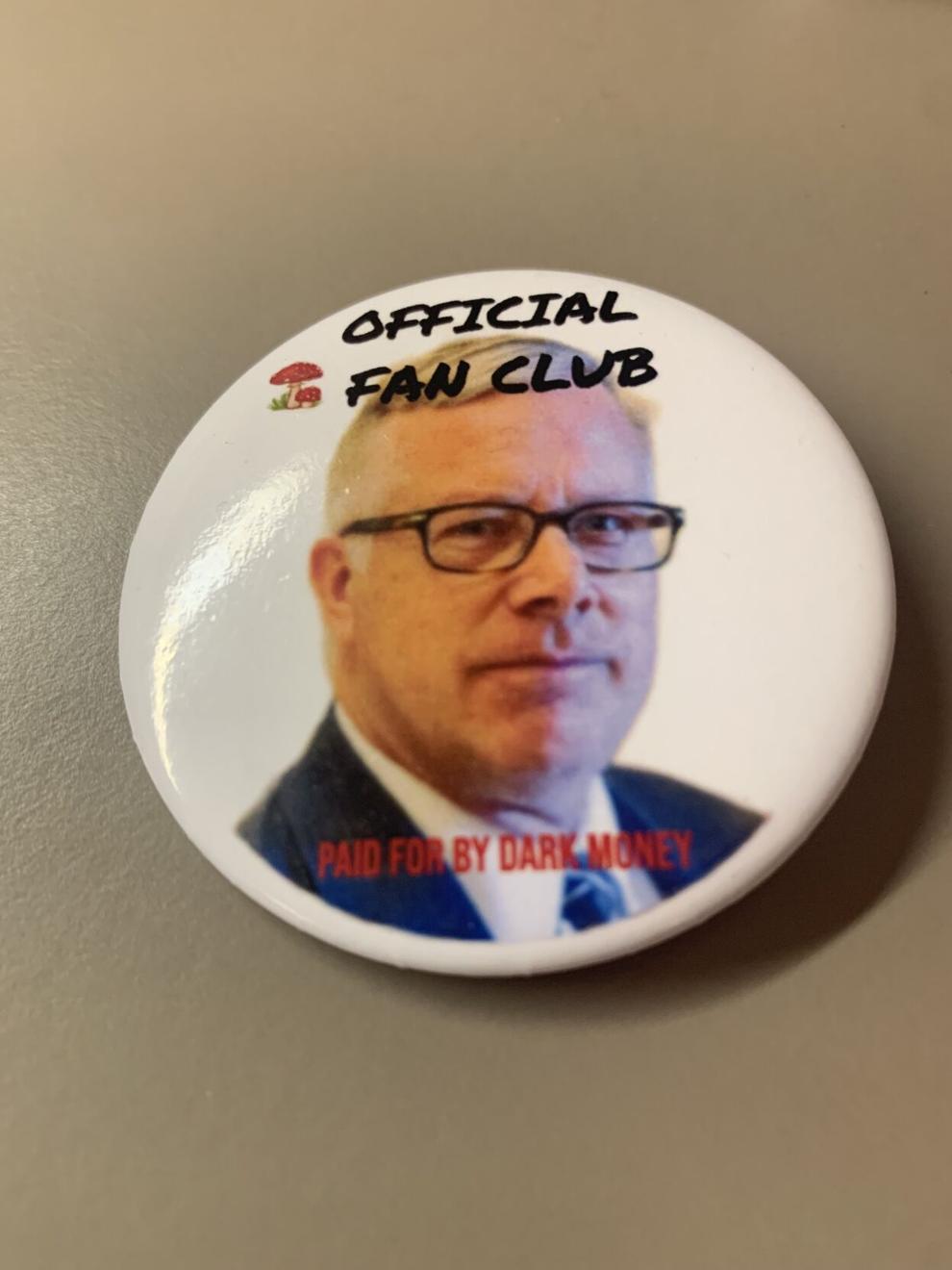 The hottest accessory for fashionistas this session is the Bergman button, for those who know just how silly this is. Best commentary belongs to Chris Howes of the Colorado Retail Council, who tweeted:
"Not all conspiracies are wrong. This man looks like he has deep connections."
Not all conspiracies are wrong. This man looks like he has deep connections. https://t.co/o5O24MW1wX

— Chris Howes (@howeslobbyist) February 22, 2023