The lighter side of the Capitol, usually. You have NO idea how carefully this one had to be written.
The legislative sportsmen's caucus and Colorado Wildlife Conservation Project — a coalition of hunting, fishing and conservation groups — on Tuesday held a reception at the Buckhorn Exchange to celebrate all things wildlife. It drew a handful of legislators, including an impressive representation of urban Democrats from the House. 
The Buckhorn, if you haven't been, is a steak and wild game restaurant that has been around since 1893. It holds Colorado's oldest liquor license, dating back to its days as a saloon. Five presidents, including Theodore Roosevelt, have dined there.
The place is renowned for menu items like Rocky Mountain Oysters. 
One of the evening's highlights, and the only one your faithful scribe can report, was the presentation of CWCP's first annual Pathfinder Award to the family of the late Rep. Hugh McKean of Loveland. McKean was an avid hunter and wildlife advocate. His son, Aidan; daughter, Hanna; brother, Andrew, who's the editor of Outdoor Life; and wife Leann were on hand to accept the statue.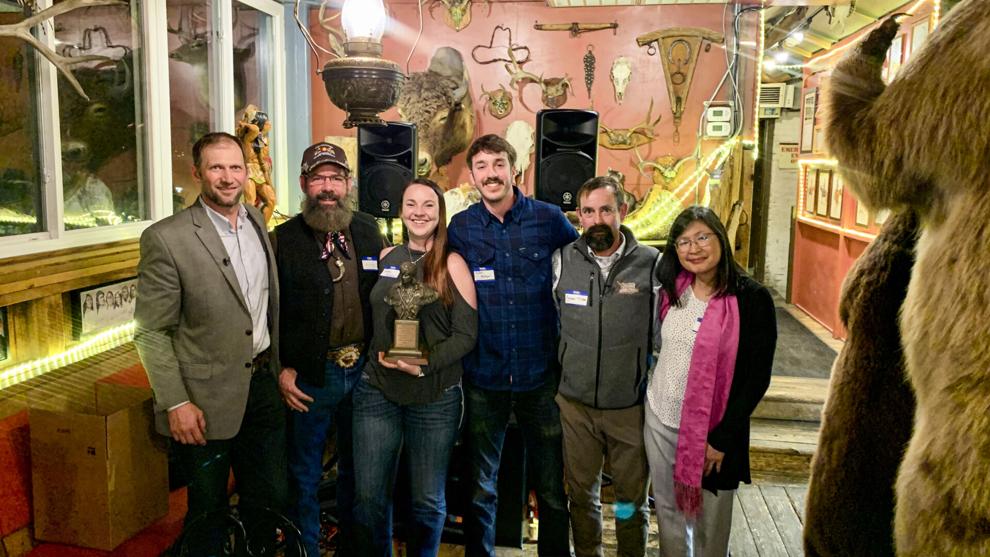 On the morning of the event, Sen. Perry Will of New Castle, joined by his sportsmen's caucus co-chair Sen. Dylan Roberts of Eagle, hawked the event one last time in the Senate well. There will be Rocky Mountain oysters, alligator (fried, and better than you'd think), duck, salmon, buffalo, calamari and "even some vegetables, which I probably won't partake of," he quipped. 
"I love oysters. I'll be there," said Senate President Steve Fenberg before enquiring if they were being flown in from Maine.
Capitol M sat next to Sen. Will Tuesday night, and observed his consumption of oysters. He commented that while they were good, they aren't as good as his.
Capitol M can attest to how tasty...uh, not going there. 
Let's try that again: Capitol M can attest to Sen. Will's prowess with mountain oysters, which were featured at last spring's caucus barbecue, along with really good sauces and an oyster-eating contest. 
Sen. Fenberg, who was a no-show Tuesday night, was later counseled to partake when the caucus has its barbecue in April. Fenberg has tried them, he told Capitol M. 
A good time — and a non-PC one at that — was had by all. 
It's supplementals week in the Senate
A tip of the hat to Senadora Julie Gonzales' hubby, who bought her these shoes, which are getting their first exposure in the Senate as they tackle budget supplementals this week.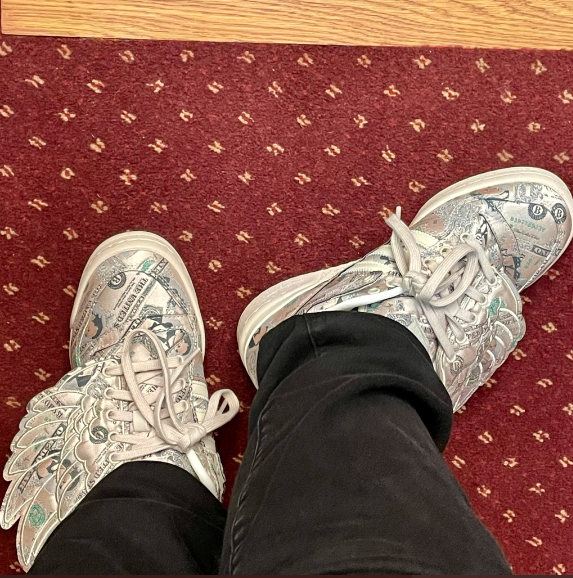 They're getting desperate
It's a tradition in both the House and Senate to harass whomever is making the daily motion to approve the previous day's journal. The lawmaker making the motion asks for a "yes" vote and gets a LOUD chorus of "no's," which the Senate president or speaker of the House promptly ignores and then approves the motion. 
Folks get creative in trying to find anyone to vote in favor of the motion. Members are given a full week of attempts to get the motion adopted at the beginning of each day's business. 
This week, the victim was Rep. Ron Weinberg of Loveland, who has a lovely South African accent (and he's fluent in Afrikaans and Hebrew) that added an elegant touch to the usually boisterous request for approval. 
He started simply with his first request on Monday. Clearly a mistake.
"If we could please break tradition on this fine Monday morning and just all come together unanimously to vote yes for this, that would be appreciated," he said. That got a fair amount of laughs.
"As good Democrats and Republicans I think we owe it to ourselves to vote yes together on something," he tried next. More hoots. 
The motion got the usual response. 
Weinberg learned his lesson, resorting for the rest of the week to bribes and/or humiliation in order to win those coveted "yes" votes, with some help from Speaker Julie McCluskie of Dillon.
Tuesday, he promised ice cream cake to anyone who voted in favor of the motion.
"Doesn't matter if you're dairy free or gluten free, I'll make it work," he pledged.
Does this constitute bribery, asked Rep. Stephanie Luck of Penrose. 
Apparently, there are more lawmakers who don't like ice cream - evil people! - and the "no" votes were still substantially louder than the "yes" votes. 
Wednesday, Weinberg resorted to humiliation, or at least disgrace.
"I have it on good authority that at least 80 percent of you like children," Weinberg thundered in his attempt. "I urge an 'aye' vote in honor of my little boy Yoni and daughter Heidi. I'm pretty sure you have no choice in the matter. If you do not go for this this morning you do not like children."
McCluskie, in an attempt to help Weinberg, added: "Members, these are really cute children."
This attempt got more "aye" votes than most, but the "no's" were still louder.
Weinberg also brought in a Baskin Robbins ice cream cake, which he said he intends to eat in front of everyone who voted "no."
By Thursday, Weinberg appeared to have run out of gas, or creative ideas, on how to cajole his colleagues into approving the journal motion. 
As it turns out, he was saving the best for last.
Weinberg's Friday request was keeping in line with the fact that it was Military Appreciation Day.
He said a vote against the motion to approve would be tantamount to treason and that he had the endorsement from the governor, minority and majority leaders and even the news media, even though they kept hanging up on him.
"The whole world is awaiting the decision of the General Assembly," he said. If the motion were a bill, its title would be "for the troops, for children and to end poverty." Added McCluskie, "This is a motion that will live with us always."
It still didn't work, even after McCluskie pretty much dared the members to vote "no." They did.
Congrats to Rep. Weinberg for a pretty creative set of motions throughout this week. Good luck to whoever follows next week. 
The surest sign that nobody's worrying about COVID around here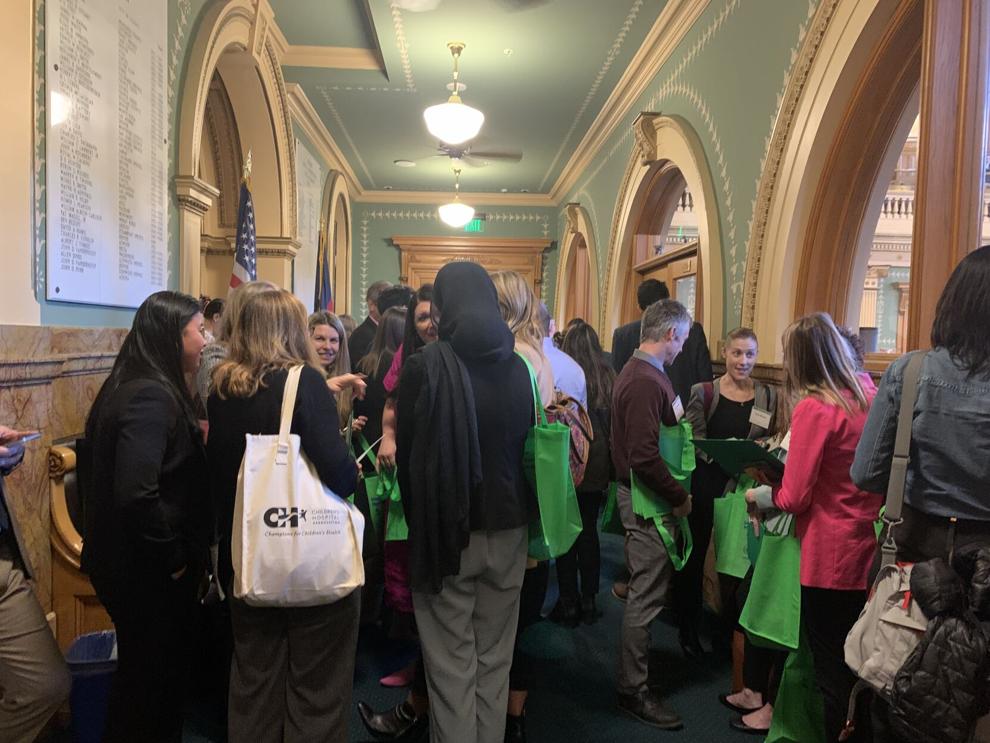 Left without comment? Nah!
When one enters an elevator, the buttons start at the bottom with G or B and go up from there. Signs that identify what's on each floor do the same.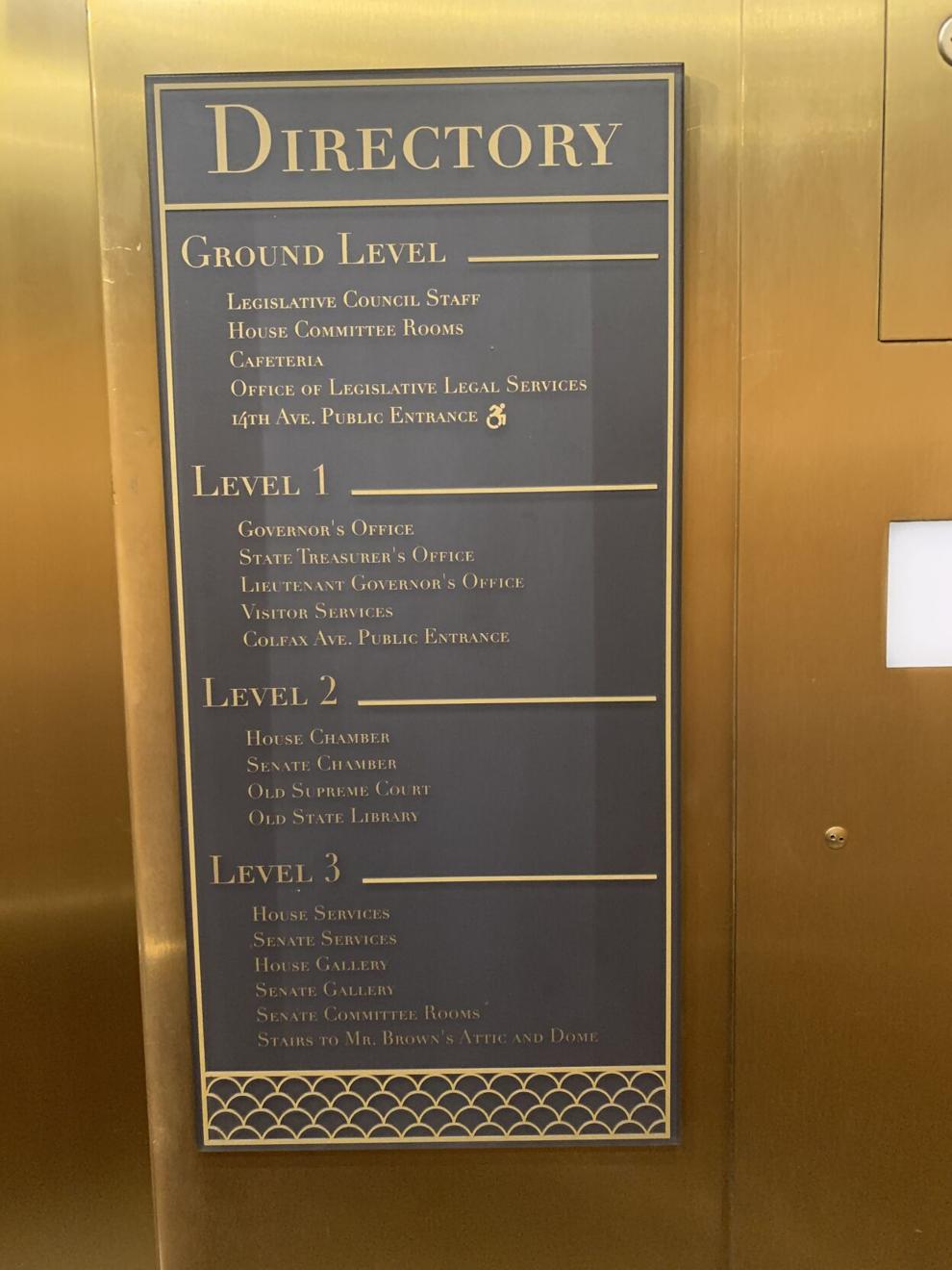 But not at the state Capitol, and Capitol M has heard more than a few people comment on how the signs in the building's passenger elevators appear to be sort of upside-down.