The lighter side of the Capitol, although with all the marijuana and munchies around here, not absolutely certain
Could this be the answer to the dearth of restaurants around the state Capitol?
Probably not, but this week lawmakers, aides, nonpartisan staff, reporters and anyone with an appetite had their pick of pretty darn good food.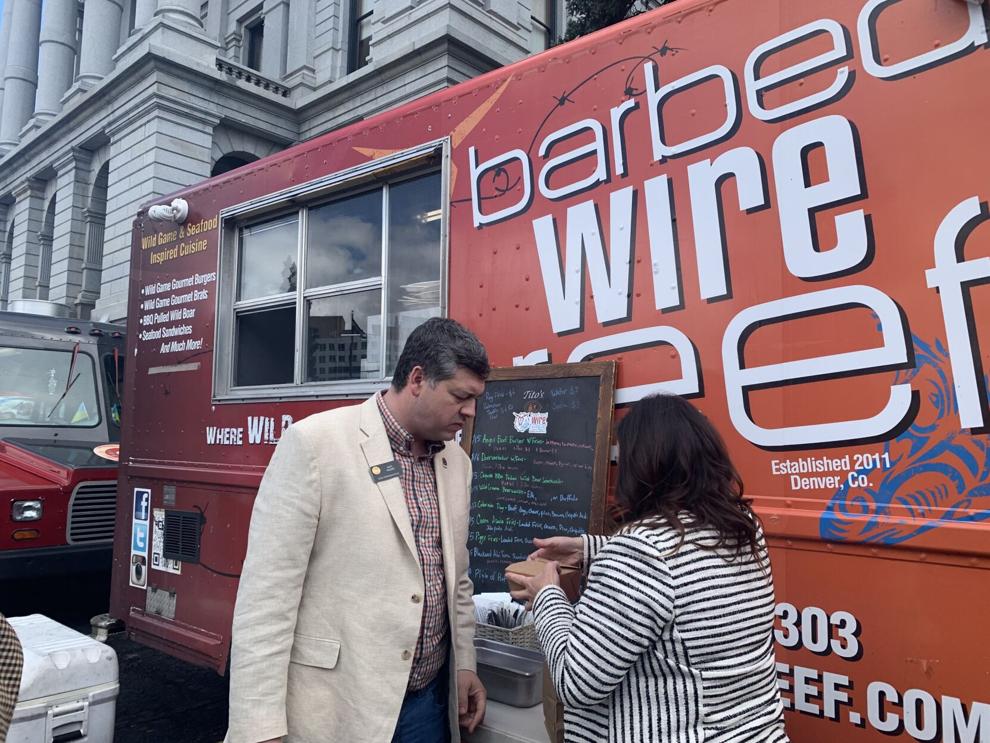 Wednesday's soggy start broke just in time for the Colorado Restaurant Association to bring in a four food trucks to the west side of the Capitol, and which were an immediate hit. The food truck-a-rama was the brainchild of former state Rep. Colin Larson, R-Littleton, the association's new director of government affairs, and someone who knows how everyone has suffered without good options around here.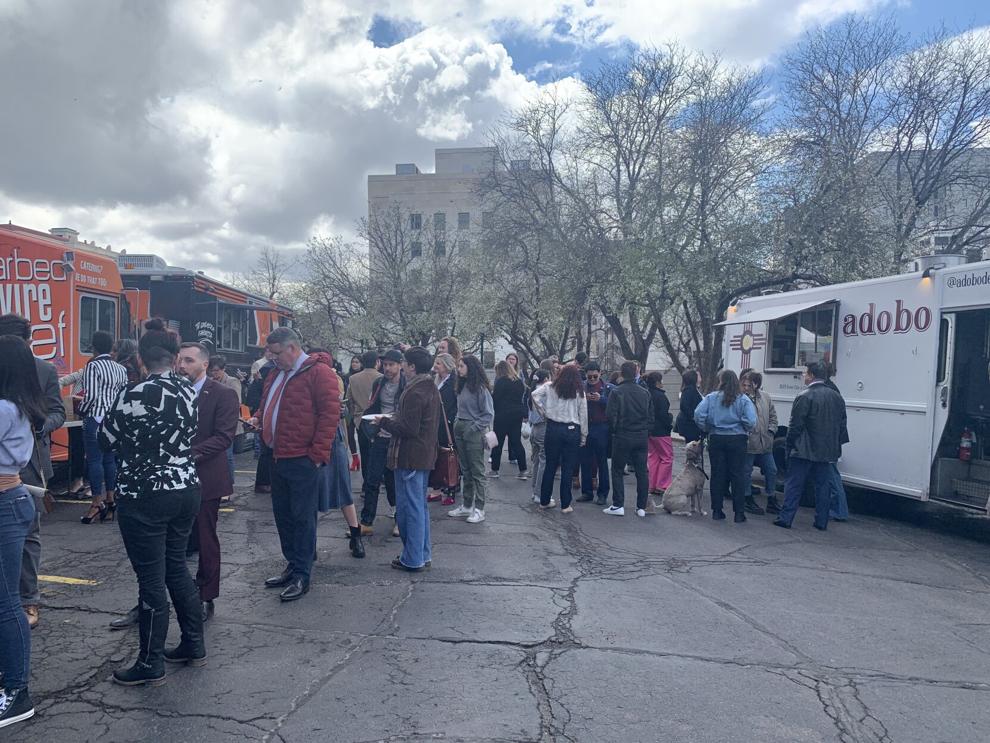 Diners had their pick of New Mexican-Filipino cuisine, barbecue and Asian, among others. Even the long lines added to the fun, as it gave everyone an opportunity to socialize and hang out.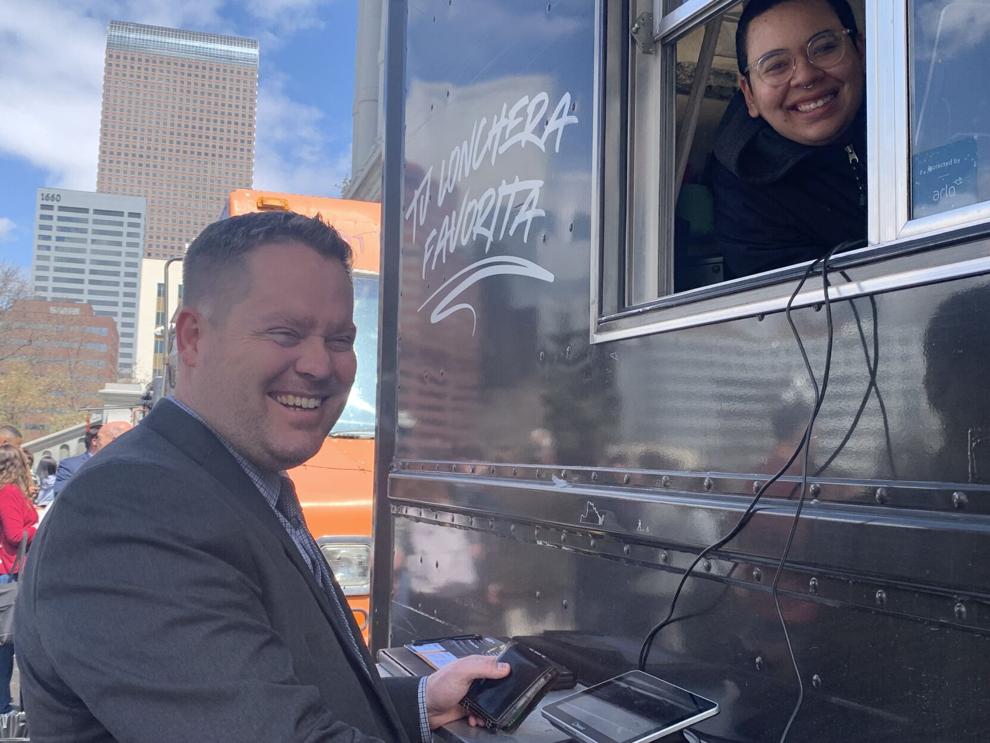 Thursday was a cow of a different moo.
It was Colorado Legislative Sportsmen's Caucus Day, hosted by 18 outdoor sporting groups, including Coloradans for Responsible Wildlife Management, the Theodore Roosevelt Conservation Partnership, angler, bowhunter and outfitter organizations, and Colorado Parks and Wildlife.
The day led off with a joint resolution in the Senate and House, saluting the contributions of sportsmen and women, whose $136 million in annual license fees help support conservation efforts at Colorado Parks and Wildlife. Special guests included two hunting falcons, owned by the president of the Colorado Hawking Club and the club's liaison to Parks and Wildlife.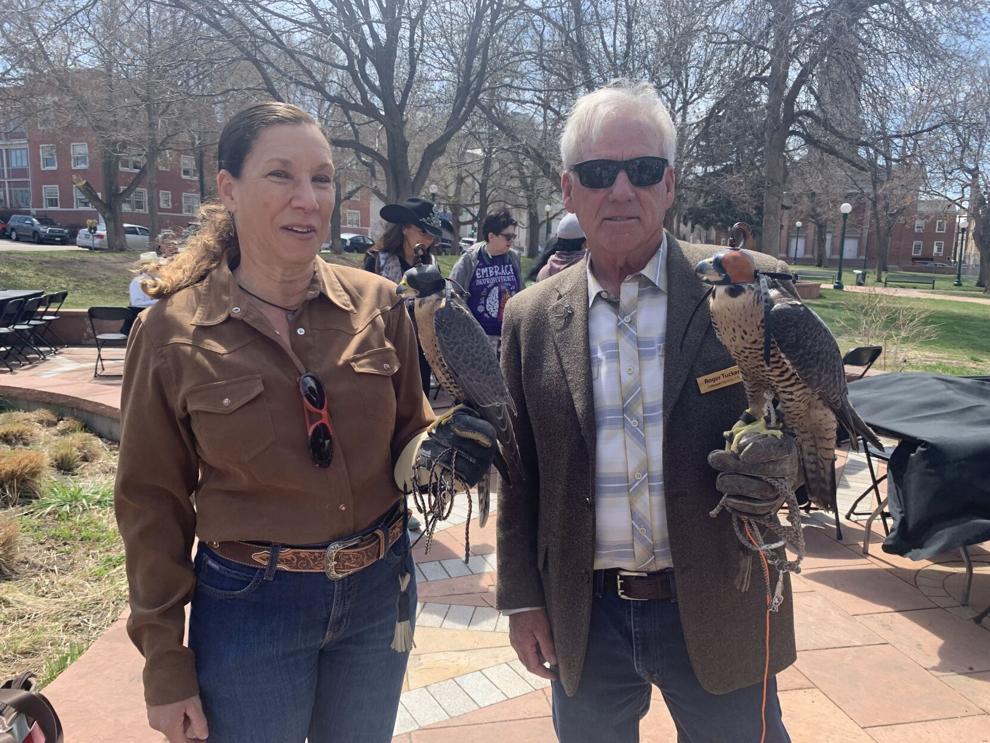 The annual Sportsmen's Caucus barbecue was the highlight of the day on the east side of the Capitol. It featured beef and elk hot dogs, hamburgers and Capitol M's personal favorite: Sen. Perry Will's Rocky Mountain oysters and his special sauce.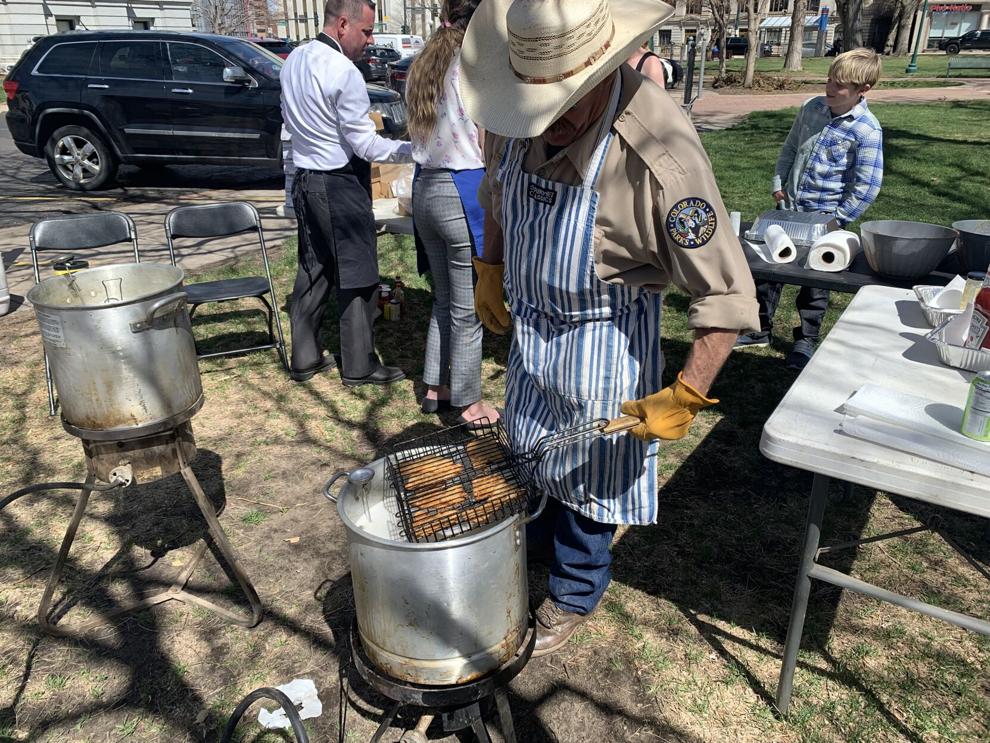 It's Capitol M's goal every year to root out Rocky Mountain oyster virgins, like Senate President Steve Fenberg, and encourage them to take a chance. But when asked if he planned to indulge, Fenberg called the question completely inappropriate and said he would be working from home that day, no matter what day it takes place. 
Actually, Fenberg gets a pass on this one because oysters of the Rocky Mountain type are not kosher.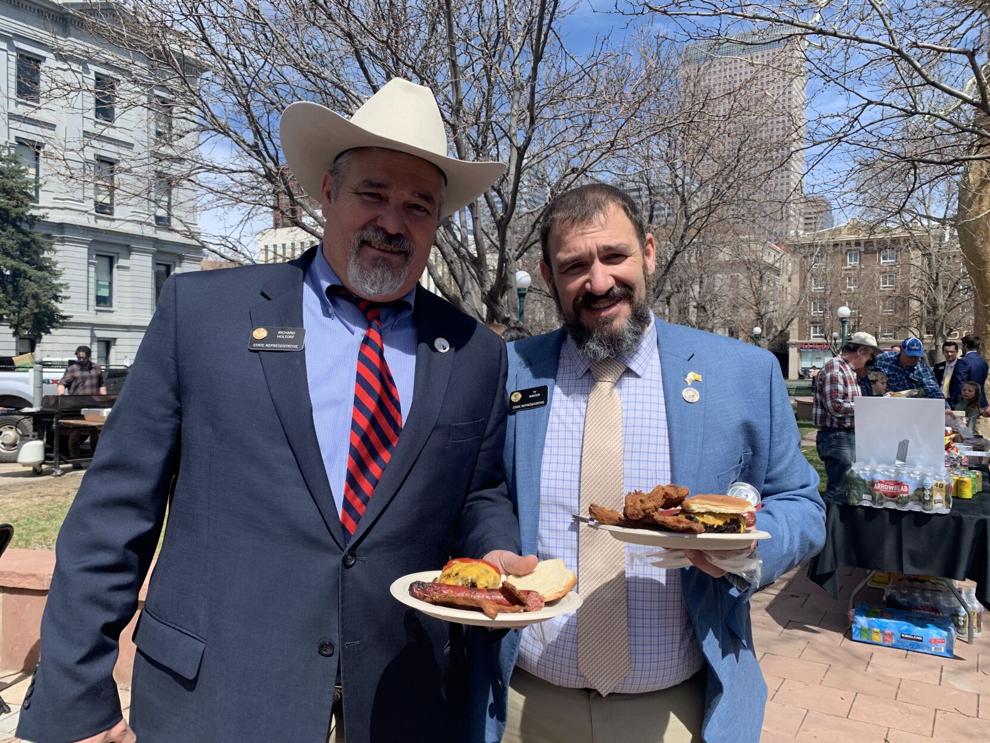 However, plenty of first-timers took a chance, and found them delish. JC, a staffer in the Office of State Planning and Budgeting, tried them, encouraged by some of his colleagues in the budget office who didn't let him in on what they were. He said he's tried the lamb version of a Rocky Mountain oyster before, and the cow version was "not that offensive."
Overheard in the elevator
A lobbyist in the Capitol recently commented that after the session is over, she's going to have t-shirts made for lawmakers that say: "Sorry for what I said in April." Expect them to sell out on the second floor.
A lawmaker who shall remain nameless recently revealed that the State Services Building, where about half of the General Assembly has their offices, has been nicknamed "the leper colony" because "nobody ever wants to go over there." OK, then.
Guess who?
The most distinguishable facial feature of former state Rep. Jonathan Singer of Longmont has been his bright copper beard. His kids have that same hair color, so you always knew when Singers were in the House.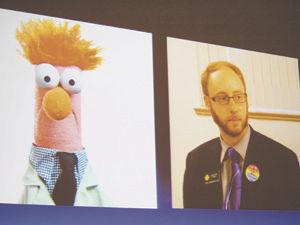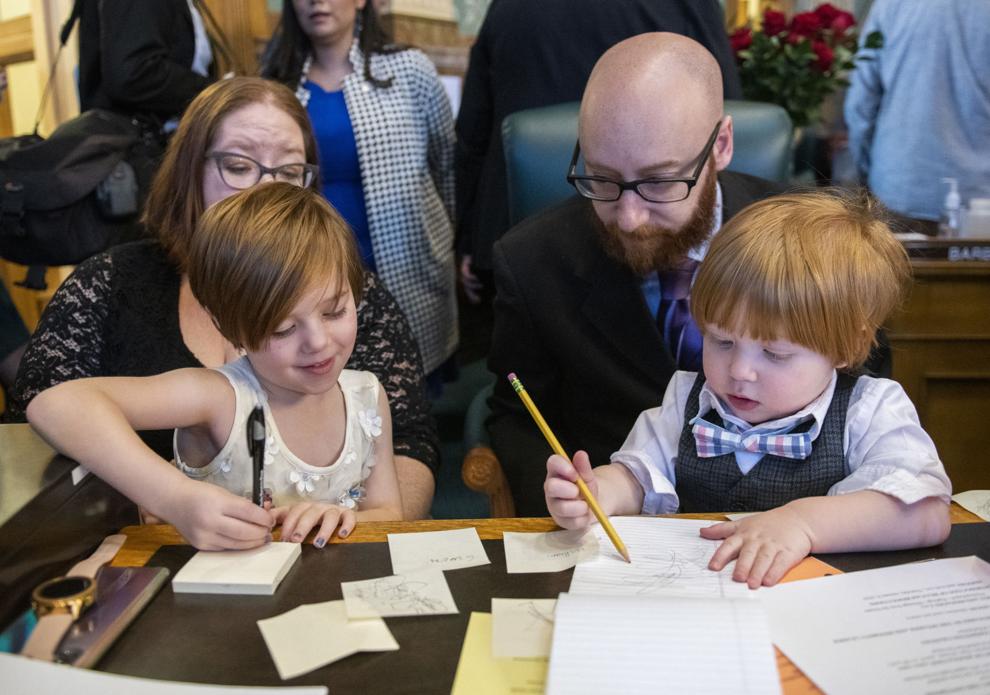 Much to the shock of everyone this week, Singer showed up at the Capitol recently sans beard, drawing more than a few second takes.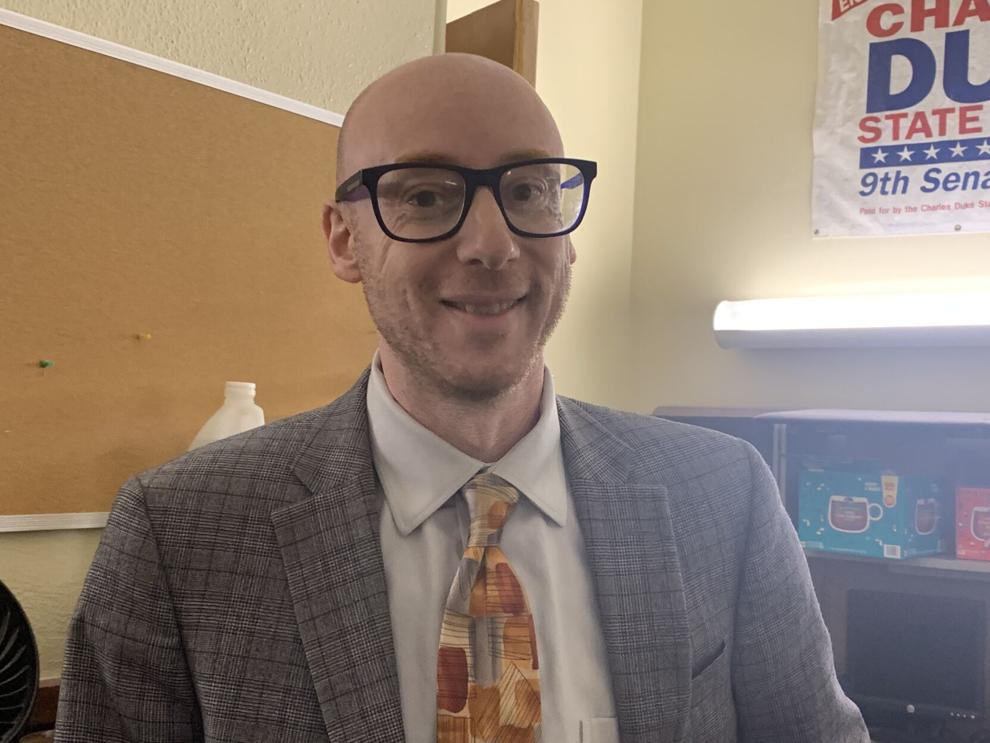 A rousing salute
To Sen. Nick Hinrichsen, D-Pueblo, who caused a bit of a hubbub last Friday. He was chairing the second reading committee of the whole debate when he announced the coat "tradition" was relaxed.
Claims by the Senate about a coat rule is something of a longstanding gripe by Capitol M. It's a pure fabrication.
This goes back to a day not too long ago when Colorado Sun reporter Jesse Paul was fined for not having a coat on when he was on the Senate floor.
A check of the Senate rules revealed an awful scandal: The Senate doesn't have a coat rule. So those years of fining senators — and the male members of the press, apparently because there are no rules about what the women wear — over not having coats did not, in fact, violate any rules and those who were fined should demand their money back.
4/20 celebrations at the Capitol, featured something not seen (wink, wink) in the Capitol before
April 20 was quite the day at the state Capitol. Lawmakers and members of the press could be seen on the balcony outside the House chamber, watching as thousands lit up in Civic Center Park. The haze could be seen, and smelled, for a long ways.
There were shenanigans inside the House chamber, too.
Rep. Rose Pugliese found a joint on her desk early in the day, and was beyond apoplectic about it. Where did it come from? Who put it there? Get the House sergeants, get the video camera, she wants to know!!!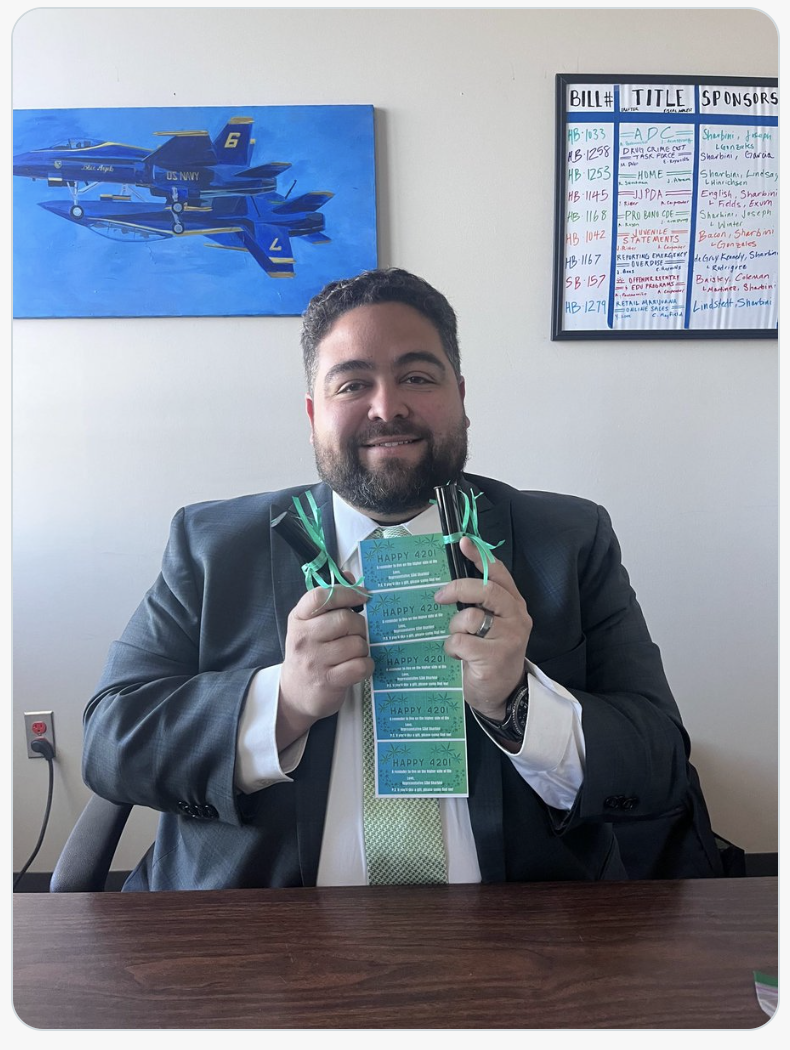 As it turns out, it was placed there by House Minority Leader Mike Lynch, though he is adamant that he does not partake. He got it from Rep. Said Sharbini, who had this interesting idea of distributing business cards to his fellow House members. Bring him the card and you get a little something to celebrate 4/20 with.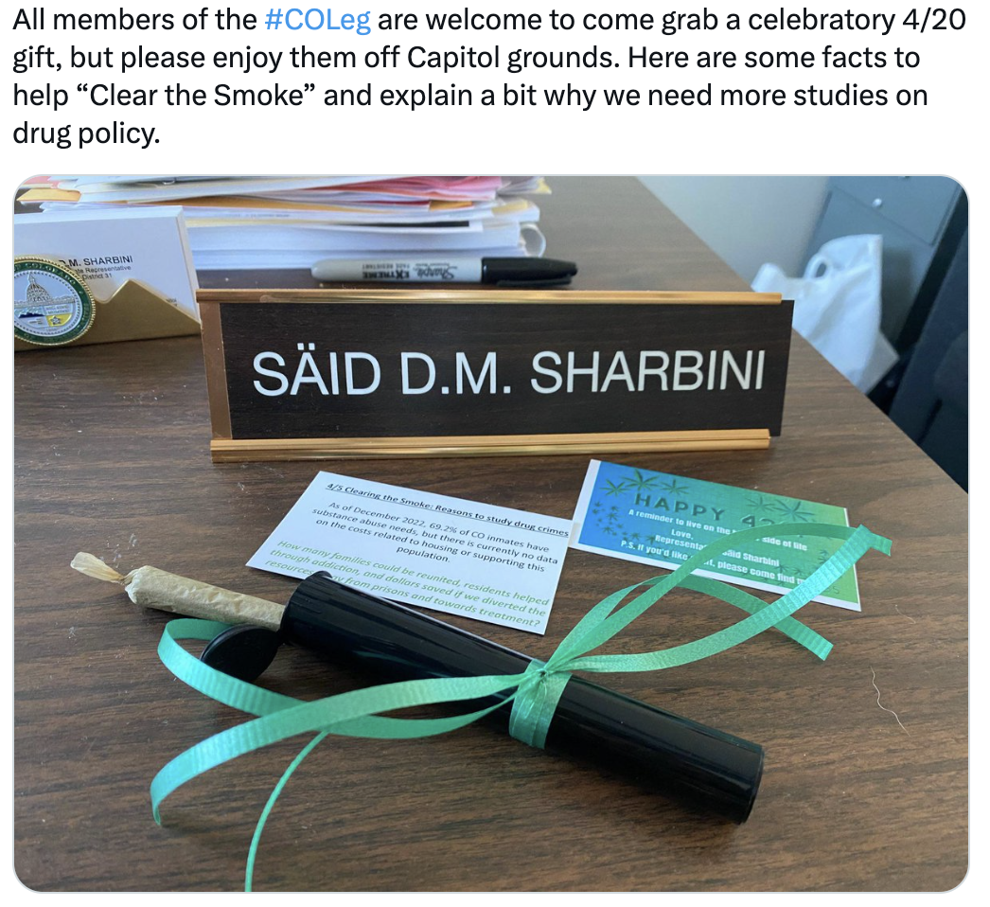 Pugliese's reaction when she was told her minority leader had planted a plant on her desk: It couldn't be him!
The best and first sign of sine die!
For reasons that have not been divulged, Senate President Steve Fenberg is in charge of the Dems' rubber band ball this year, in preparation for the BIG DAY of May 8 when it gets dropped from the top of the Capitol dome.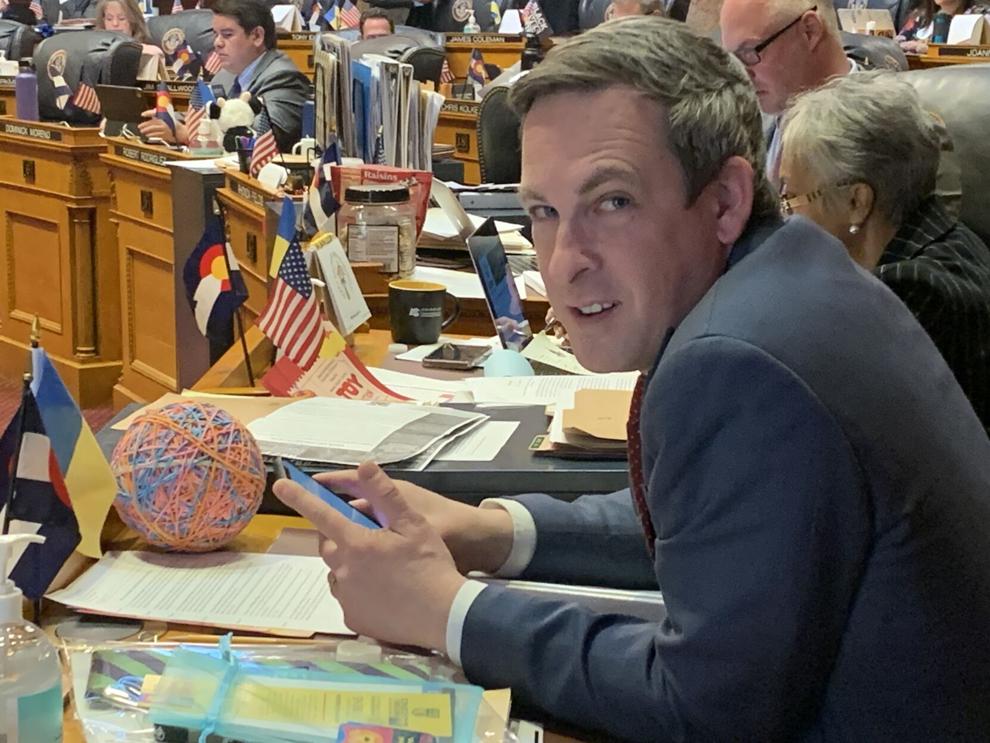 The Republicans' ball is under the care of Sen. Jim Smallwood, who keeps it under wraps because those shifty Dems have in the past stolen it.