The lighter side of the state Capitol, usually
On the nature of power, at least at the state Capitol
On Monday, Senate President Steve Fenberg was trying to maintain order in the almost-entirely vacant Senate during what's known as the daily reading, when he assigns bills or board and commission appointments to committees and makes other end-of-day announcements. 
"Ladies, I can't hear myself think," Fenberg, in a mocking sort of scolding to a couple of members of the non-partisan Senate staff. Failing to gain the control he felt he needed or deserved, he decided to do the unthinkable. He fined them, a buck apiece. "Somebody needs to hold herself accountable," Fenberg added. That was a reference to the secretary of the Senate, Cindy Markwell.
Yikes!
There are two people you don't mess with at the Capitol: the secretary of the Senate and the chief clerk of the House.
A collection was later taken up for the fine. It was $1.
Collected in pennies, with more than half coming from the Senate Minority Office, an attempt was made Wednesday to deliver them to Fenberg, along with an admonition that he ought to learn who really runs things at the Capitol. His response was to threaten more fines. 
Fenberg was acting governor for a day or two this week. The state survived.
Twins?
The latest lawmakers to claim they are twins: Reps. Ryan Armagost and Ty Winter.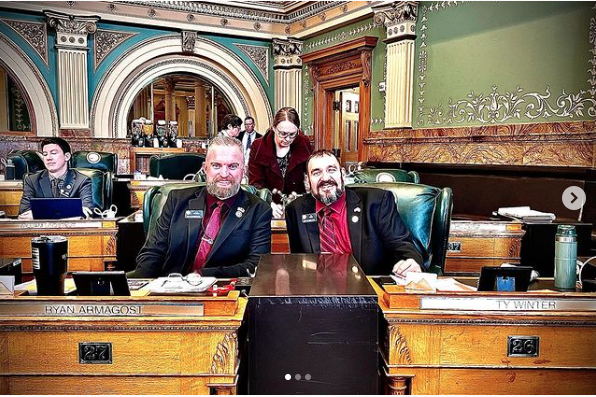 Last year, it was triplets: Sen. Nick Hinrichsen, Rep. Matt Soper and Rep. Mandy Lindsay's husband, Kevin Holmes.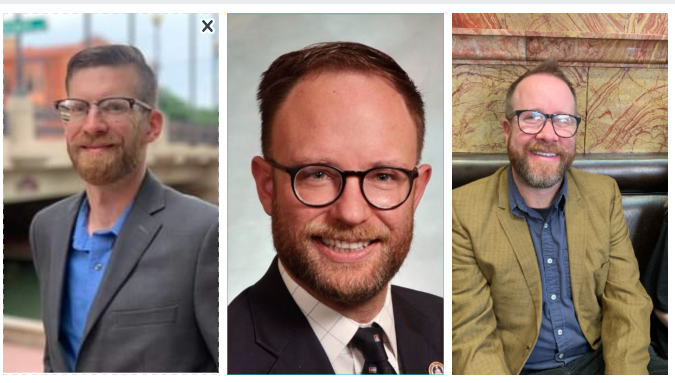 Capitol M thinks the triplets are still a bit closer in appearance.
Tribute to Sen. Dottie Wham brings in former colleagues
The state Senate Monday paid tribute to the late Sen. Dottie Wham, the last Republican to represent a Denver district. 
Wham, who died in 2019, was saluted as one of the smartest lawmakers to serve in the Senate. Former Sen. and U.S. Rep. Ed Perlmutter, said during his tribute that Wham was the best legislator he ever knew, federal or state. She almost single-handedly wrote the state children's code, Perlmutter said.
Also paying tribute to Wham: former Senate Majority Leader Tom Blickensderfer, Sens. Paul Weissman, Bill Schroeder, Moe Keller and Mike Feeley.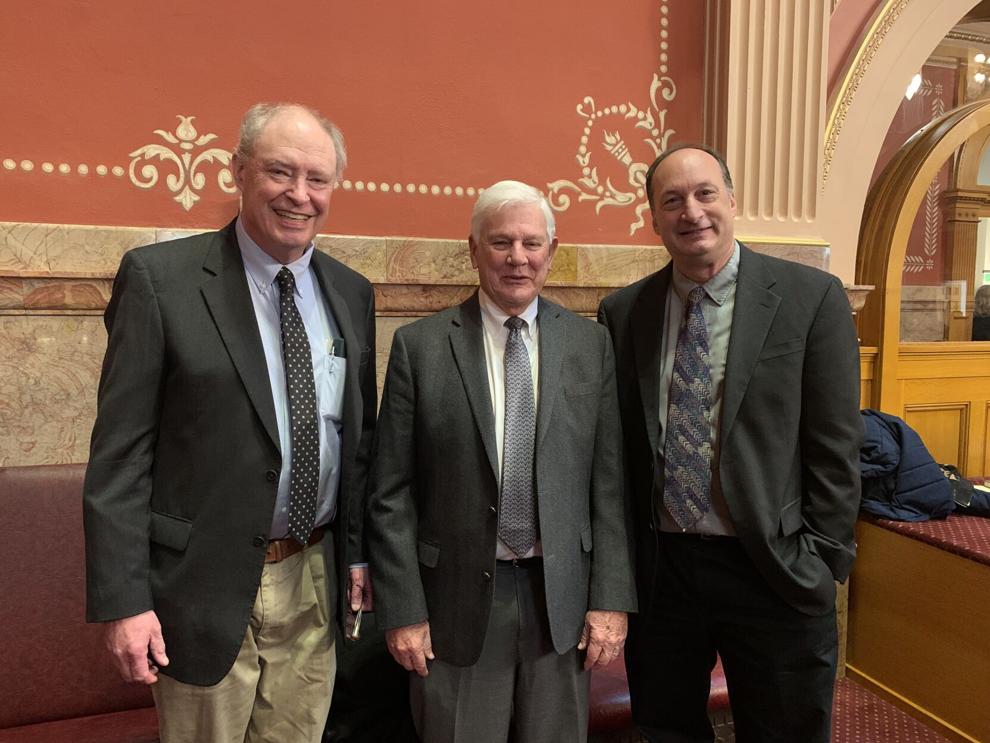 Former state Rep. Jeff Shoemaker, whose dad, Joe (also a former state senator) partnered with Wham's husband, Robert, in the law firm Shoemaker & Wham, said he'd known Dottie since he was four years old. She was a second mom, he said.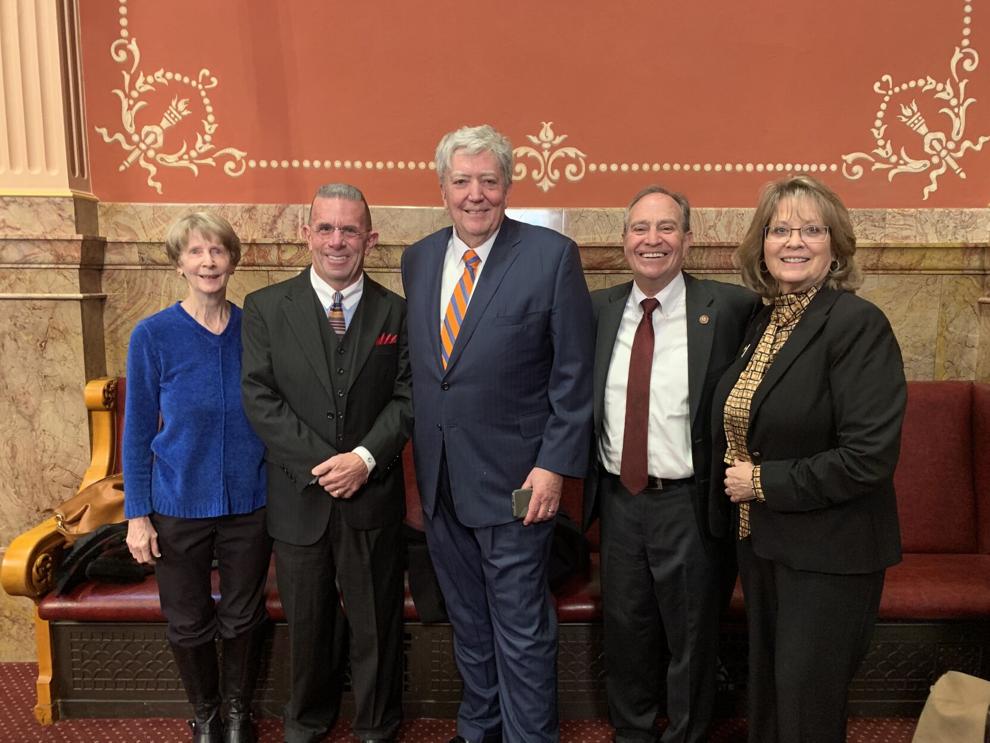 This session is going to see a LOT of memorials honoring lawmakers who have passed on. The lege put most memorials on hold during the last few sessions due to COVID. 
Finally...
Capitol M is on the hunt for lawmakers with a sense of humor. The Senate president currently leads the list by a mile, given that he's pretty good about joking with folks, and willing to be the butt of jokes more often than you might imagine.
So far, however, and ESPECIALLY in the House, there's been a lack of humor. The Merry Pranksters of the past couple of sessions are gone — R.I.P. to Rep. Hugh McKean and farewell to Matt Gray, Speaker Alec Garnett and Tim Geitner — so the hunt is on to see who will lighten the mood around here. Darn serious bunch so far.