The lighter side of the Capitol, usually. Sometimes the wetter side, too.
There's something peculiar afoot within the Senate GOP caucus
Regular watchers of what goes on around Gold Dome High might have noticed that several members of the Senate GOP caucus have taken to wearing pink attire on Wednesdays.
Pink ties, pink shirts, pink jackets. This isn't a fashion statement by the women of the caucus — the gentlemen are doing it, too.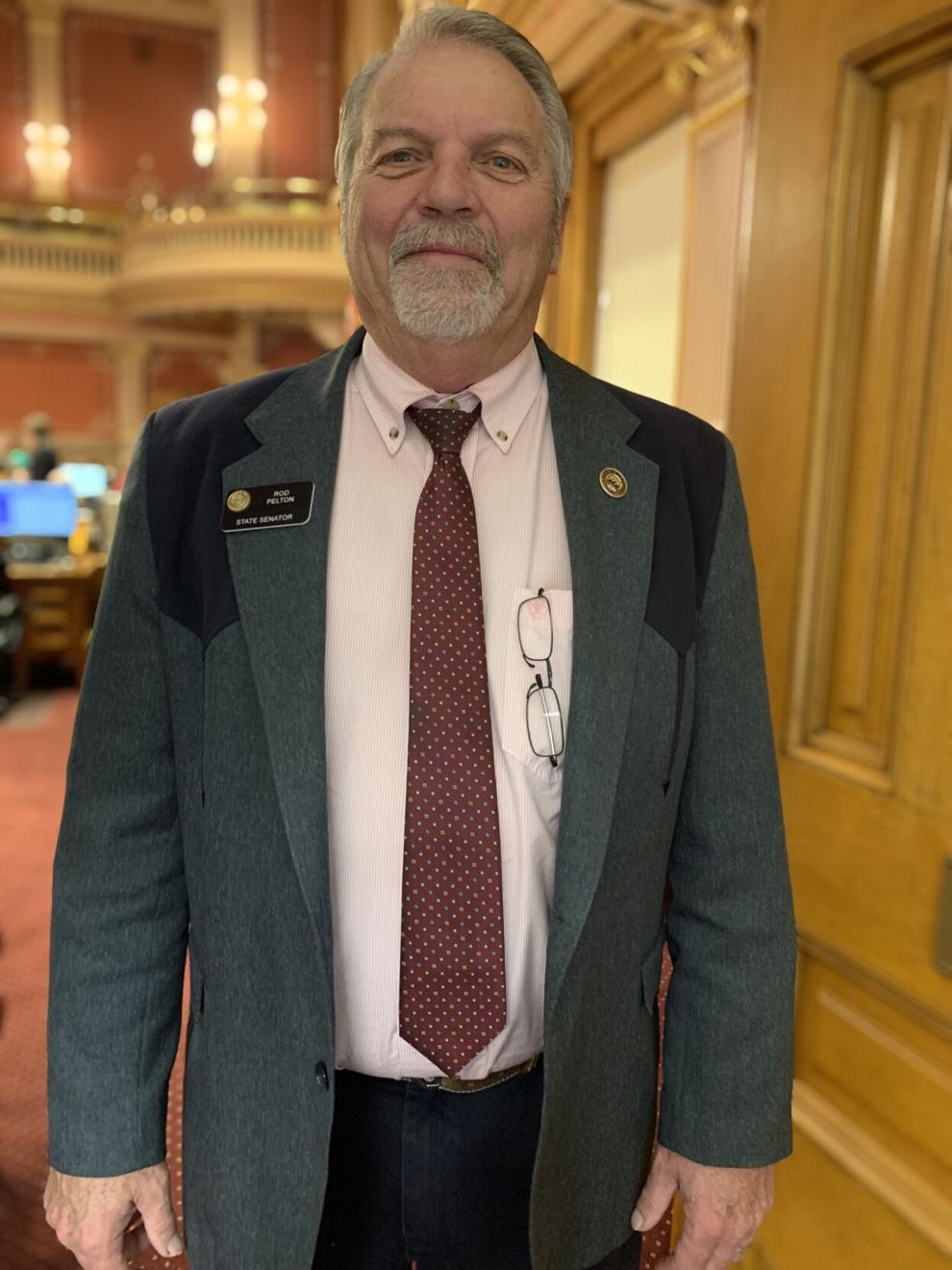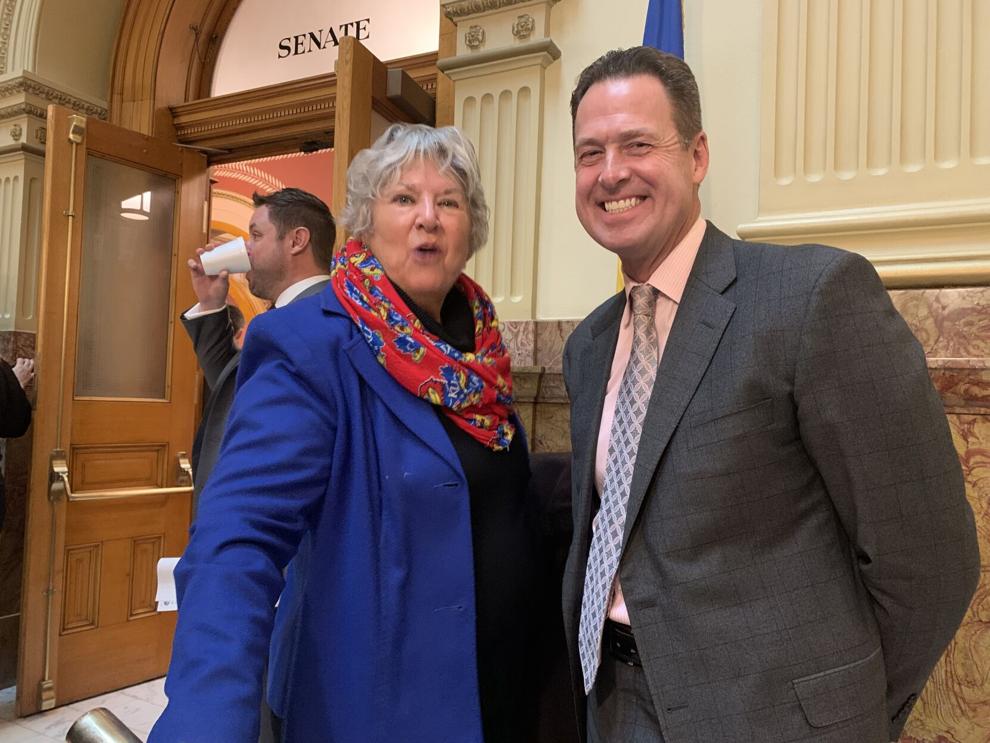 This has been going on for several weeks. The most notable is this really bright pink tie that Senate Minority Leader Paul Lundeen of Monument has taken to wearing on Wednesdays. He also has a pink shirt. The effect is darn near blinding.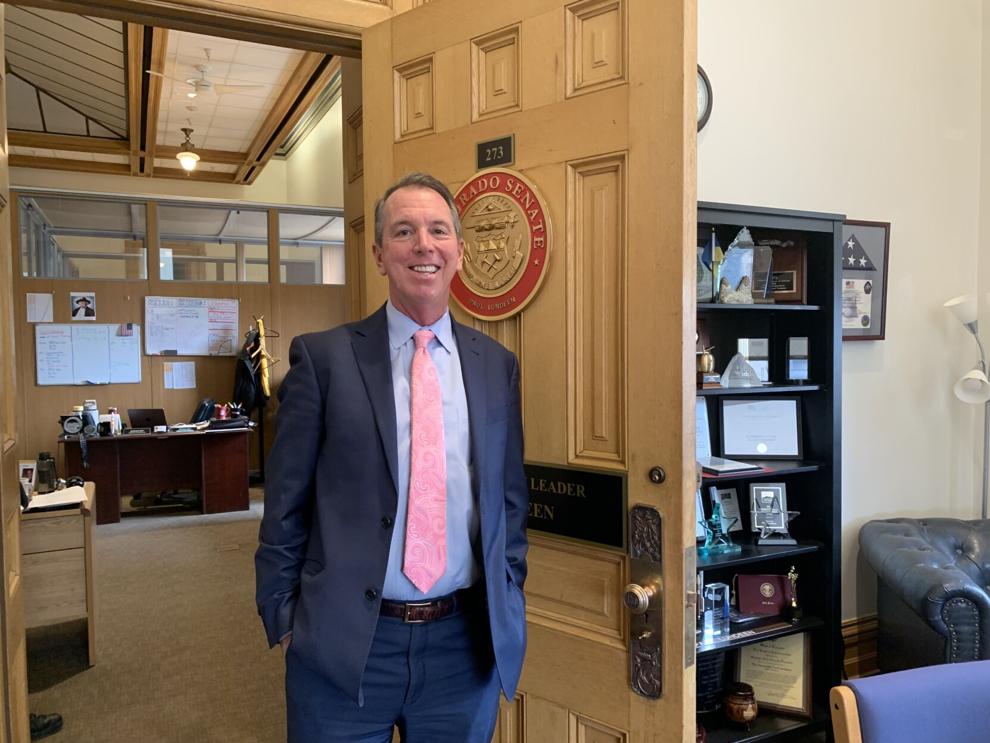 One of the holdouts, so far, is Sen. Bob Gardner, who would likely look really interesting in pink. He says he doesn't think about such things when he's getting ready to go to work.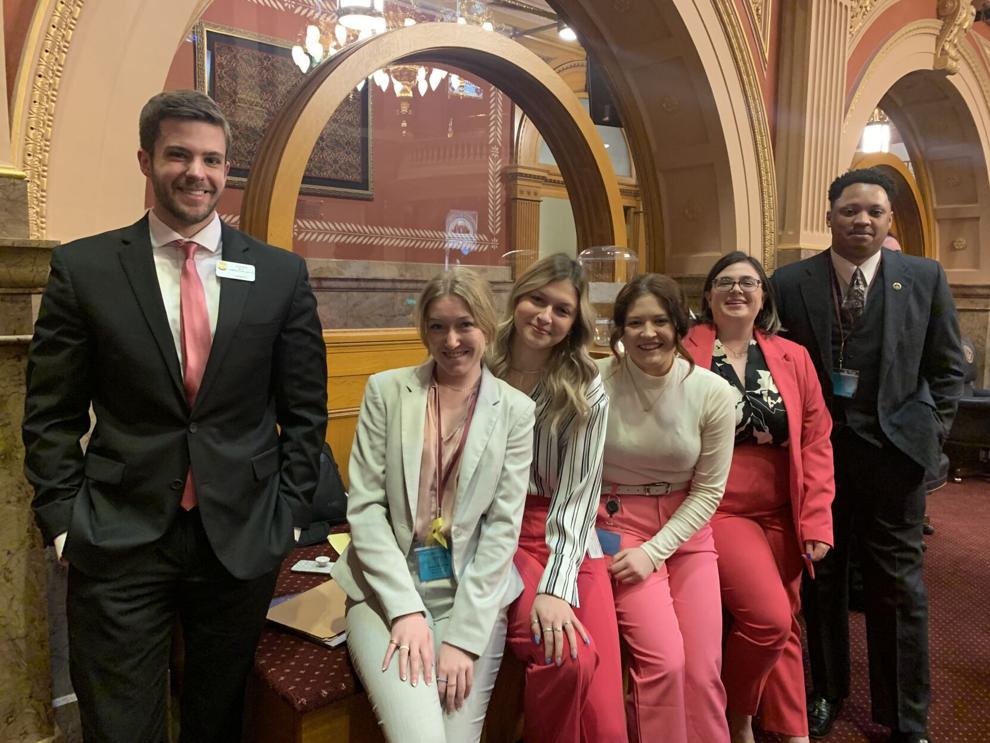 The reasoning behind this Wednesday attire was initially a tad elusive. It started with certain members of the GOP staff. When interrogated about it, they hinted that it might be tied to a line out of the movie "Mean Girls," in which one of the characters, Karen, says "On Wednesdays, we wear pink." No other context provided, or probably needed.
OOOPS!
While the search was on last week for the top dog of the state Capitol, there's one pooch who has been disqualified for embarrassing the governor, or at least his staff.
This came up during a Wednesday news conference in which the governor was announcing the first of the celebratory events around the state's 150th birthday, which is coming up in 2026. 
We were all having a good time, looking at new license plates that will help herald in the fun, when it became obvious that a dog had left its own "mark" on the day.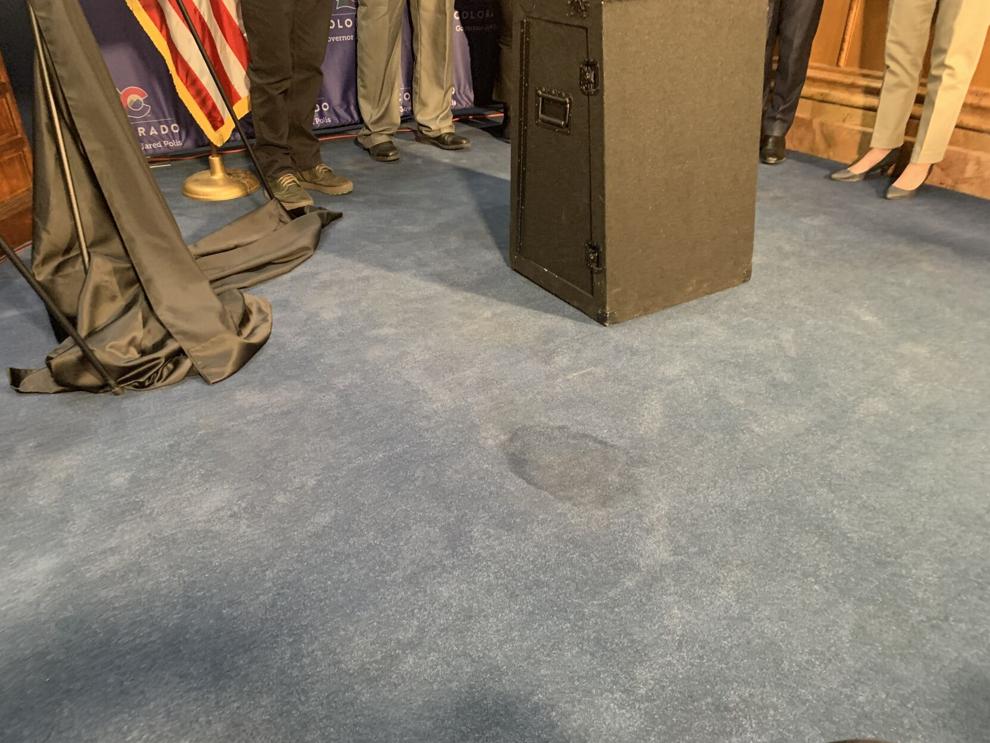 The first and most likely suspect was the governor's terrier, Gia, who has earned herself something of a bad rap for some previous mischief, although not of the liquid type.
However, Capitol M was assured by the governor's staff, who appeared to be pretty mortified, that Gia was NOT the culprit, and the most likely offender was one of two very cute little Shih-Tzus who were camped outside the governor's office and belonged to a staff member.
It could have been a lot worse. There are several tales of days gone by of dogs, and not small ones either, who left much more substantial reminders of their visits. 
AI surfaces at the state Capitol
During testimony Tuesday on a bill regarding low-income housing property tax exemptions, audio difficulties with a remote witness led the chair of the House Transportation, Housing and Local Government Committee, Rep. Meg Froelich, D-Englewood, to quip that robots were not allowed to testify on bills.
But could that happen?
A recent NPR story hints at it: A reporter for the Associated Press recently got into a conversation with a chatbot connected to Microsoft's new Bing, a search engine powered by artificial intelligence.
The chatbot, according to NPR, can hold text conversations that sounded like it had gained sentience: in one conversation, the chatbot professed its love for the reporter, in another, the chatbot started levying a bevy of insults, such as calling him "horrible, evil, wicked, terrible," and comparing him to the worst people in history, such as Hitler.
Given the progress of AI these days, committee chairs ought to keep a watchful eye for anyone who testifies remotely and doesn't quite look (or sound) human. You've been warned.