The lighter side of the Capitol, usually.
Baxter Black Would Approve: Thursday was Colorado Legislative Sportsmen's Caucus Day at the Capitol, and in addition to bill signings and presentations, people got fed (which is why there were LONG lines on the Capitol's east side during the noon time hour). 
The menu included hotdogs (venison and beef), chips, and other goodies, but best of all, fresh-fried Rocky Mountain oysters, with a hot sauce made by Rep. Perry Will of New Castle  — who calls them "moo marbles" — and a slightly sweet sauce with a touch of citrus, creator unknown. Both were absolutely delicious. 
The big question: who would have the courage to try one and lose their RM Oyster virginity? As it turns out, most folks had tried them before. It is Colorado, after all. Joel Malecka, the lege liaison for the Department of Public Safety, has, and wasn't eager for a return experience. "They're not bad, but not good enough to justify eating what they are," he told Capitol M. After prodding (harassment?) he did go for one, but it didn't change his opinion.
Nick Sands, deputy legislative director for the House GOP, is a nut virgin no longer. He's a Hoosier boy (which makes him A-OK in Capitol M's book) but had not tried it. He approves.
The highlight of the lunch was a one-minute oyster-eating contest, featuring Will, Rep. Richard Holtorf of Akron and several young men, who showed 'em how it's done. The winner, the Joey Chestnut of Rocky Mountain oyster-eating, was Griffin Mendez of Highlands Ranch, who is clearly a growing boy, or maybe someone with a future in competitive eating.
Given that the Capitol and its denizens was deprived of a full-on Ag Day contest this year, the Sportsmen's Caucus lunch was by far the best, or at least the most entertaining, day of the year. 
Friday, Earth Day, was Zoo Day at the Capitol, although that's pretty much every day. 
(Sometimes the jokes just write themselves, folks.)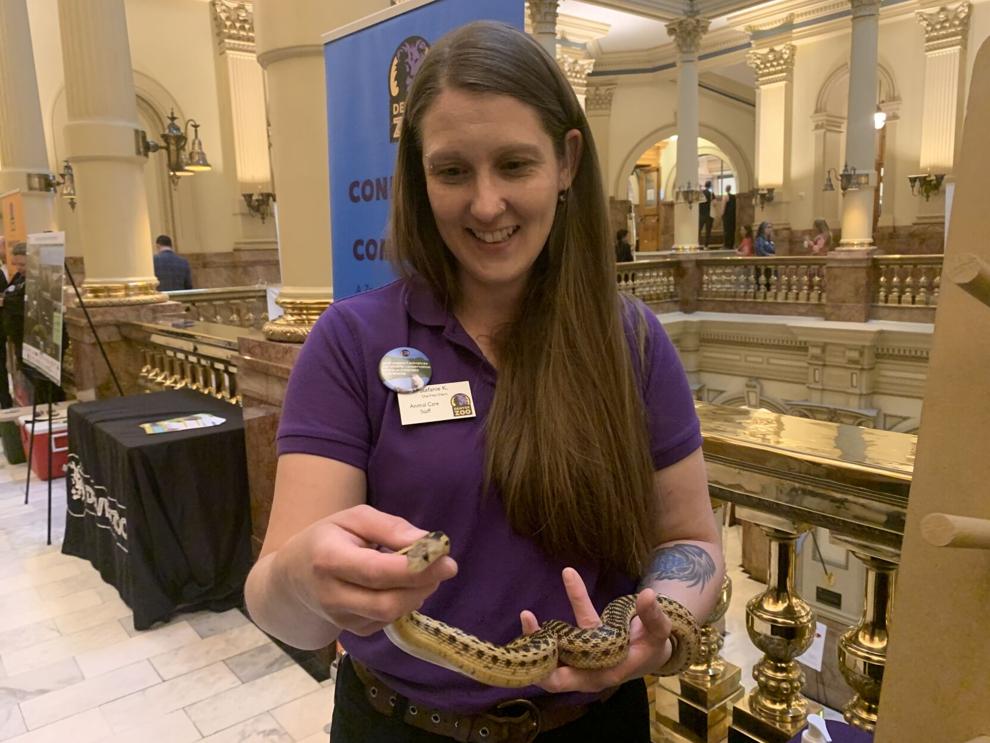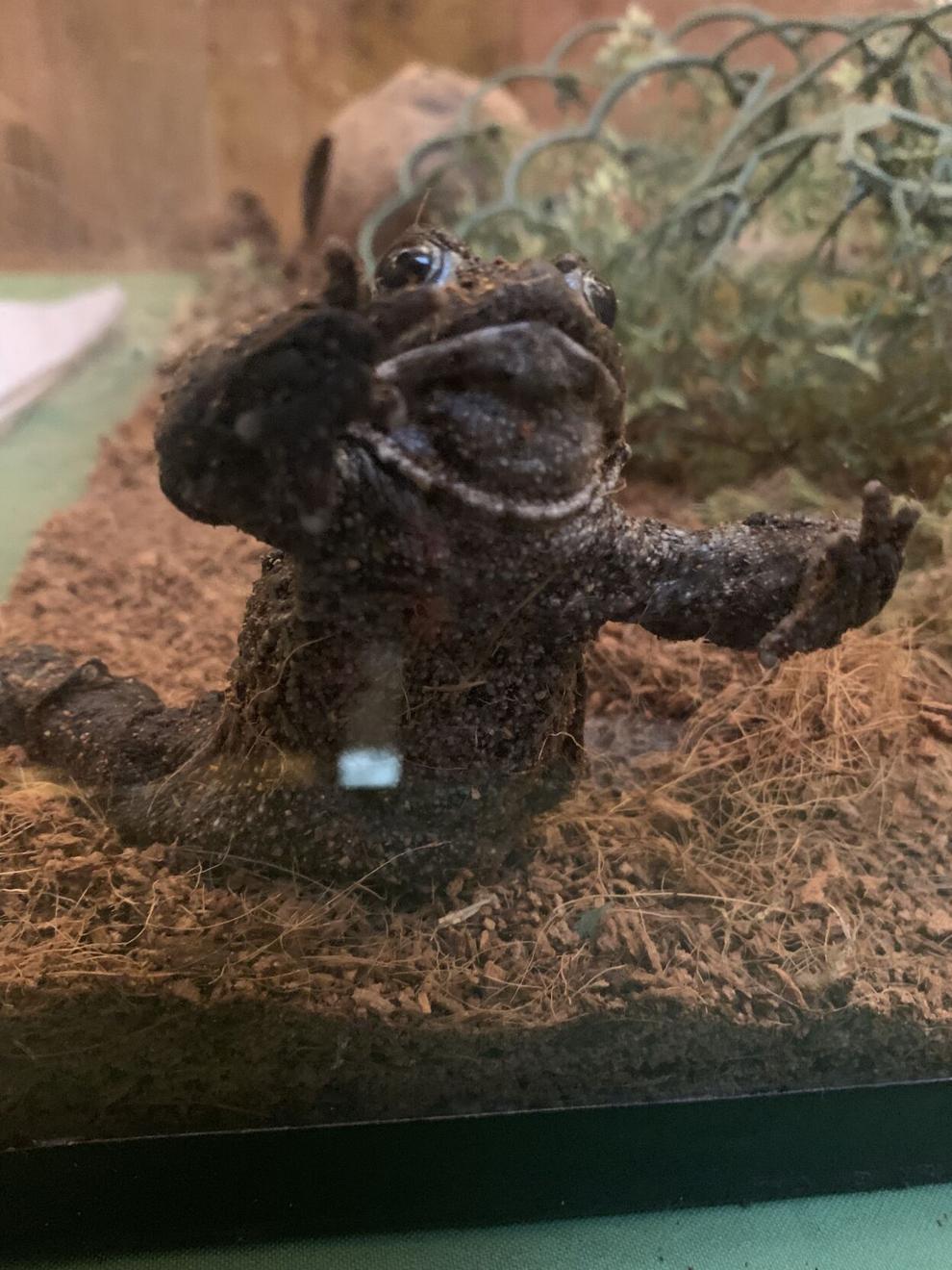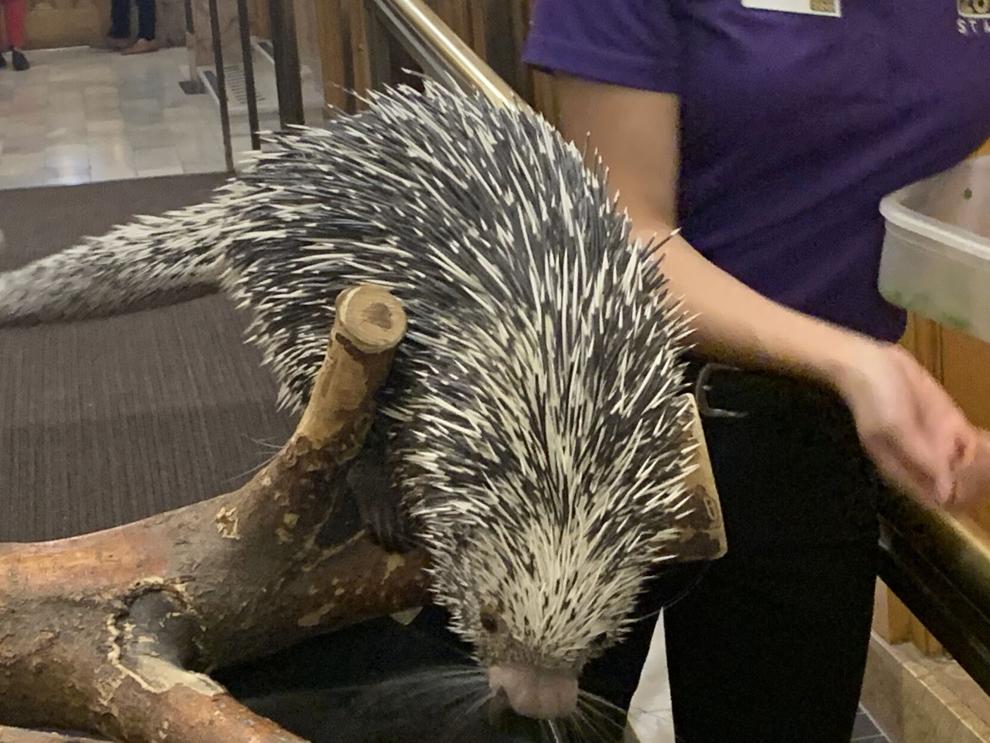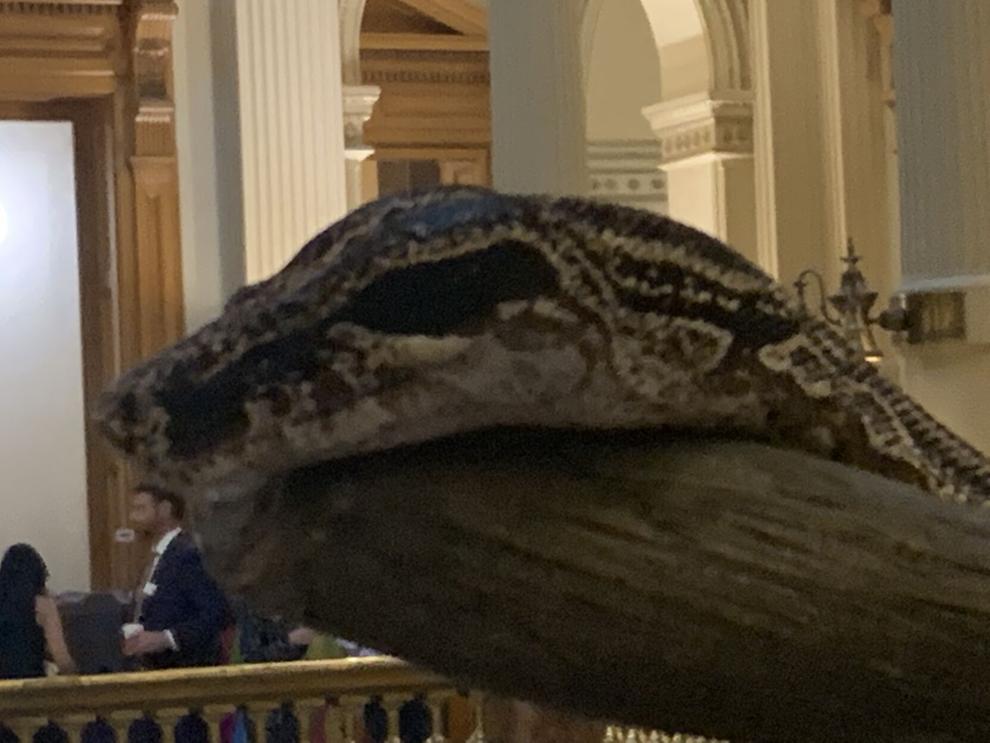 Unfortunately, due to bird flu, the ever-popular kookaburra did not make an appearance on Friday.
Changing of the guard, so to speak: Thursday marked the last Senate Agriculture hearing for Sens. Jerry Sonnenberg of Sterling, Don Coram of Montrose and Chair Kerry Donovan of Vail. Donovan said she hasn't always agreed but they've always gotten along, and Sonnenberg took over being chair for Thursday's hearing. He and Donovan are both term-limited at the end of the year; Coram was drawn out of his Senate district with the new redistricting maps and is instead challenging U.S. Rep. Lauren Boebert of Silt for the CD3 primary in June.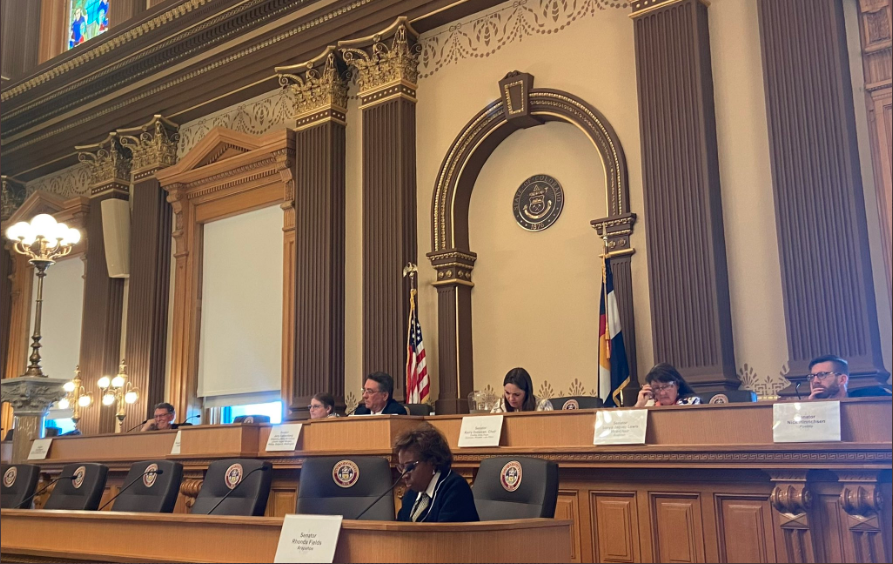 Will the tailor, not! Rep. Mike Lynch of Wellington recounted a problem he had with a jacket pocket during Thursday's fun and games. He informed some of his fellow lawmakers about it, and it was Will rushing to the rescue, with a pocket knife. But apparently Will's talents as a tailor are considerably overblown: he wound up cutting the wrong seam and now Lynch has a horizontal hole in the pocket that lets anything he puts in that pocket drop into the bottom seam of the jacket. Will's much better at oyster-eating, apparently. 
The "early morning Wordle caucus" and associated players at the Capitol mourned Tuesday's game, which ended long-running streaks for a whole lot of people. "It was a bloodbath!" said Rep. Matt Gray of Broomfield, one of the lucky few to get the word "foyer" in six or fewer guesses. 
Wordle, if you have not yet been sucked into the vortex, is an online game in which you're given six tries to guess a five-letter word. The key, usually, is to have a good starter word - one with lots of common vowels and consonants, and you work on it from there. The game was developed by Welsh software engineer Josh Wardle and sold earlier this year to the New York Times. 
What appeared to happen to most on Tuesday was to guess the second, fourth and fifth letters, but there were too many darn options for the first and third, and that's what killed streaks for many, including Capitol M's 89-game streak. The whining and moaning and groaning on Twitter was epic. 
According to WordHippo.com, there are at least 80 different words, most of them common usage, that could have been the correct answer. Feel better now?
Sadly, the 100+ game streak for Rep. Leslie Herod of Denver ended a few days earlier, and Gray said she hasn't been able to bring herself to restart another one.
Reactions have been, well, interesting. There's been more than a few that claimed losing a high-double-digit or triple-digit streak was "the worst thing that ever happened to me." Surrrre.
@Wordlestats, an account on Twitter, said 26% of players couldn't figure out the right answer, and as it turns out, that's incredibly high. Most days, it's around 1% or 2%, so that gives you an idea of just how tough Tuesday's game was.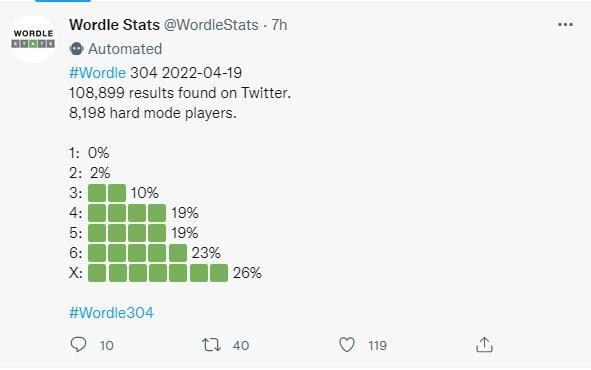 For some, however, the loss was liberating, apparently. One person, after having a 107-game streak broken, actually celebrated. "I did it! I lost! Wordle no longer has power over me! I'm free! Sammy is free!" 
Wordle 304 X/6*⬛🟨⬛⬛⬛⬛⬛⬛🟨🟨🟩⬛⬛🟩🟩🟩⬛⬛🟩🟩🟩⬛🟩🟩🟩🟩⬛🟩🟩🟩I did it! I lost! Wordle no longer has power over me! I'm free! Sammy is free! pic.twitter.com/D17MBgbas6

— Sam M. (@essasinsam) April 19, 2022