The Mississippi Democrat who chaired the bipartisan House Jan. 6 select committee told Colorado Democrats that the panel's investigation into the attack on the U.S. Capitol concluded that former President Donald Trump had brought the country to the brink of losing its democracy.
In a fiery keynote address delivered at the party's annual fundraising dinner on April 1 in Denver, U.S. Rep. Bennie Thompson served up an inside view of the 18-month investigation mixed with sharply partisan rhetoric, all in the relaxed cadence familiar to millions of viewers who watched the panel's televised hearings last summer and fall.
"Well, everything you saw on Jan. 6 really happened," Thompson told the 1,100 supporters who packed a ballroom at the Sheraton Denver Downtown Hotel for the Democrats' annual Obama Gala.
"The reason I say that is, the group now wants you to believe that what you saw with your own eyes didn't happen," he added, referring to House Republicans, who took the gavel in January soon after the committee issued its conclusions and disbanded.
"I'm here to tell you that if you read our 850-page report, that's just one part of it," he said. "But if you look at the over 300,000 exhibits that we have associated with it, you will know we came perilously close to losing our democracy."
Thompson's speech capped an evening that featured plenty of crowing about the Democrats' string of wins in the state's last three general elections, cheers for a dozen award-winners — including Democrat of the Year Attorney General Phil Weiser, and Lifetime Achievement Award-winner U.S. Rep. Ed Perlmutter — accompanied by the flutter of hundreds of monarch butterflies inside an enclosure in the lobby, provided by Westminster's Butterfly Pavilion.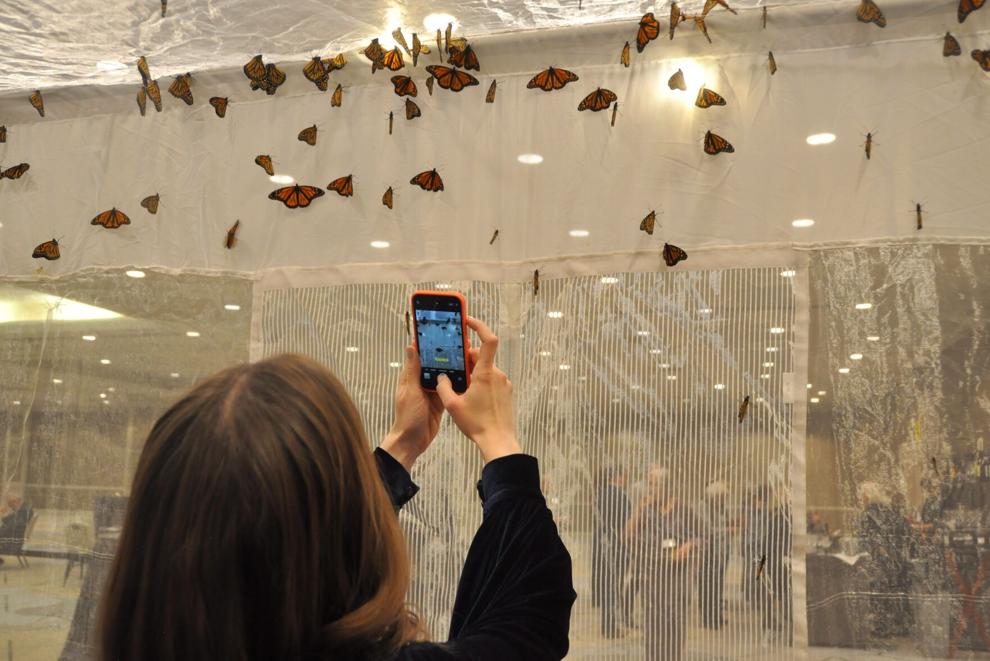 The dinner, presided over by outgoing three-term state party chair Morgan Carroll, was mostly a celebration but had valedictory notes. Earlier that day in the same ballroom the Democrats' state central committee had elected political veteran Shad Murib to chair the party for the next two years, following Carroll's decision not to seek another term.
Colorado boasts more elected Democrats than at any time in the state's history, Carroll said at one point, drawing sustained cheering and applause.
Democrats swept Colorado's statewide elections in November, maintaining the trifecta hold they've had on state government since 2018, even increasing the party's majorities in both chambers of the General Assembly to numbers they haven't enjoyed since the 1930s. The party's nominees also won six of the nine federal offices on the ballot, including the state's new congressional seat.
That's one reason the soiree didn't include a fixture of party fundraising dinners — a steady stream of speeches from prominent elected officials and candidates — because there were simply too many of them to fit without stretching the program past everyone's bedtime, state party executive director Karin Asensio said.
Instead, the party enlisted more than 50 Democratic luminaries to participate in something called "political speed dating," with the bold-faced Democrats rotating between different tables for some up-close conversation while dinner was served.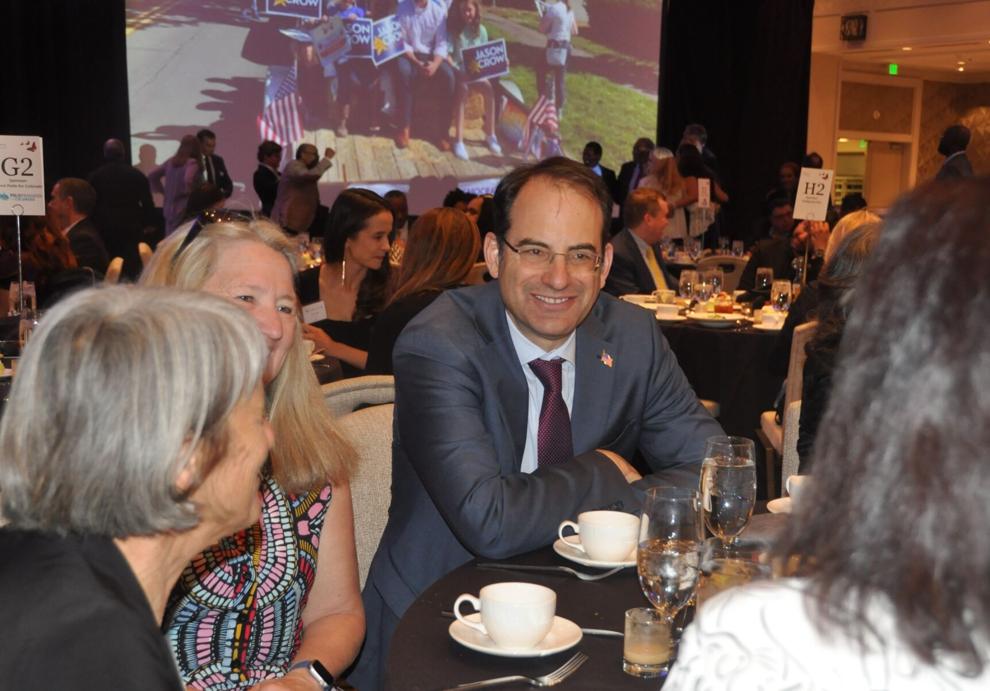 This year's fundraiser marks a return to a full-scale, in-person dinner for the first time since 2019, following two online versions during the pandemic in 2020 and 2021 and last year's scaled-down event held mostly outdoors at the Denver Botanic Gardens. Tickets started at $195 and topped out at $10,000 for a table of 10.
Colorado Republicans used to hold their annual Centennial Dinner the night before the party's biennial reorganization meeting — this year the GOP elected party leadership on March 11 — but a few years ago moved the dinners to the fall in odd-numbered years to coincide with the party's fall central committee meeting.
While state Republicans have closed their annual fundraisers to the press for years, newly elected state GOP chair Dave Williams told Colorado Politics this week that he's inclined to reverse the policy. "Not sure it makes sense to close off the party to the public," he said in a text message.
Introducing Thompson, Carroll said the stakes of the investigation he led were high.
"Our democracy has been strained in ways that many of us have just never seen before, and as we watched, glued to the Jan. 6 hearings, where we never thought a current elected president would invite people to hang their vice president or to do a violent attack on the institutions of democracy."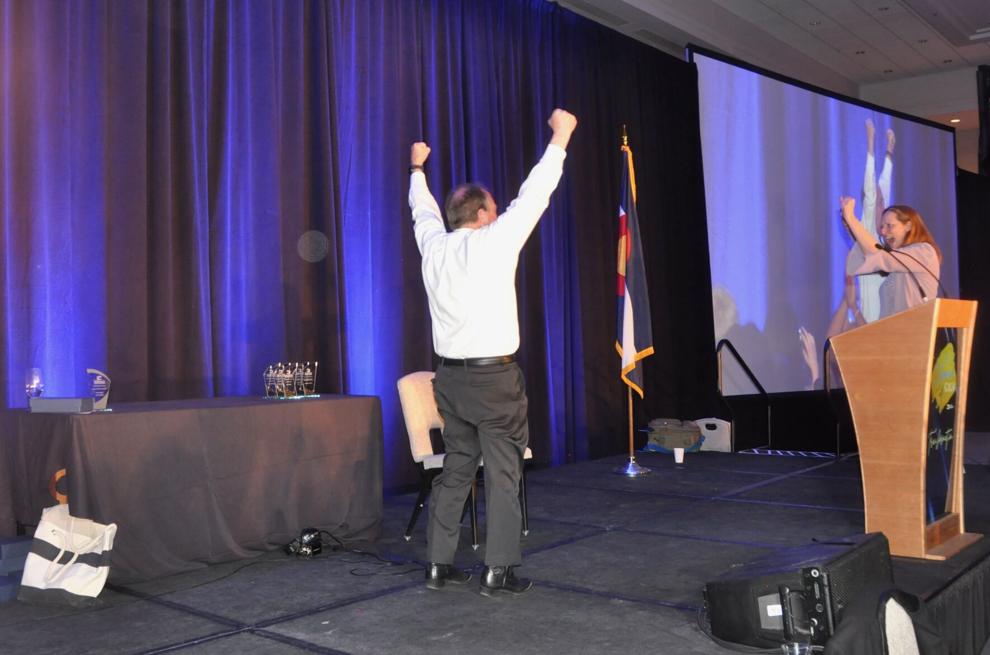 Noting that President Joe Biden had joined Thompson on a tour of a tornado-ravaged town in his district a day earlier, U.S. Rep. Diana DeGette said the Democrats were grateful that he'd made it to Colorado to deliver the speech.
Before gesturing to Thompson to take the microphone, DeGette asked the crowd to observe a moment of silence to honor her predecessor, Pat Schroeder, who died last month at age 82.
"Colorado lost one of its finest public servants ever recently, when we lost Congresswoman Pat Schroeder," DeGette said. "Pat was a pioneer for women's rights, and she was the first woman ever elected to represent Colorado in Congress. She fought in the chamber for 24 years for so many issues, some of which we're still fighting for today. She fought for parental leave. She fought for women. She fought for reproductive rights and abortion. And she's the one who got the Rocky Mountain Arsenal cleaned up and made into a wildlife refuge, which she considered her greatest achievement. But what made Pat so unique wasn't just her brilliance, but it was her razor-sharp wit."
Added DeGette: "I said on the House floor something really extraordinary. I never voted for anybody for Congress, except for Pat Schroeder and myself, and I'm not that young. Think about that."
In a wide-ranging, nearly 40-minute keynote address, Thompson recounted his work chairing the committee, which concluded that Trump had engaged in a criminal "multi-part conspiracy" to block certification of Biden's election.
"In America, we settle our differences at the ballot box," Thompson said. "We're not a third-world country. We should not have a coup, we should not have anything. If we go to court and we lose, then we get you in the next election. But what you saw on Jan. 6 was an attempted coup on our government. That's why you should be offended."
"Anyone who tries to defend the actions of the people who broke into our United States Capitol — they knew what they were doing," Thompson said. "If you read our report, they had a plan, they had weapons hidden around. You don't bring bear spray to a parade, you don't wear Kevlar vests to a party. You don't assault policemen just because you got excited."
Trump, who called the committee's members "Thugs and Scoundrels," declared earlier this year that he had been vindicated when the committee withdrew a subpoena it had issued to the former president.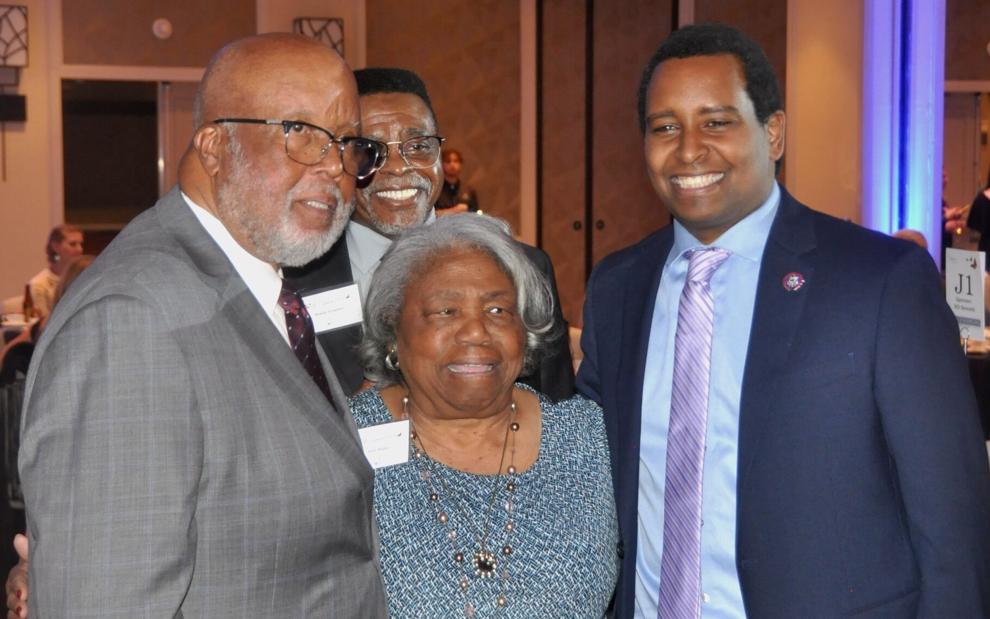 Thompson told Colorado Politics before he delivered his speech that he was disturbed by the reaction from prominent Republicans to Trump's indictment last week in New York and his then-pending arraignment.
"We have to figure out after Tuesday that we're a nation of laws — nobody's above it, even a former president," Thompson said in an interview. "So obviously, my colleagues on the Republican side who are trying to somehow castigate the judge and the district attorney, I mean, that's not their business. That's a local matter. And they are trying to intimidate the process, which — I've never seen it before. But this is just who they are. The rules don't apply, and it's either their way or no way."
He scoffed at suggestions by House Republicans that they plan to subpoena him as part of a proposed investigation of the Jan. 6 committee's actions.
"When I subpoenaed them, they didn't come," he said. "So they say, 'Well, you have to respect the process.' 'No, I don't. You do remember, you got a subpoena from me.' In other words, they want it their way, always — the law doesn't matter. So that's why we have to resist what they do with every fiber in our body."
Ernest Luning has covered politics for Colorado Politics and its predecessor publication, The Colorado Statesman, since 2009. He's analyzed the exploits, foibles and history of state campaigns and politicians since 2018 in the weekly Trail Mix column.