Meet the new faces who will introduce themselves and their first bills, navigate their first committee hearing and, with any luck, stand next to Gov. Jared Polis has he signs their work into law in 2021.
RELATED:
Here are the names you'll be learning in the months and years ahead: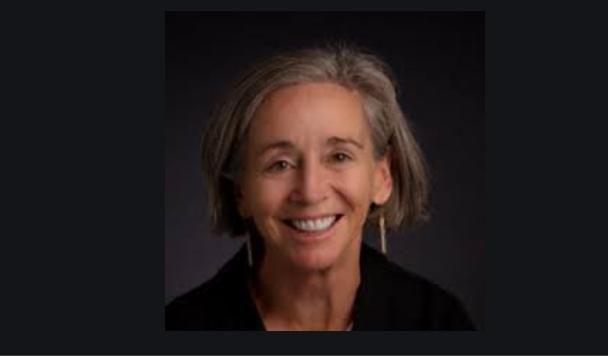 REP. JUDY AMABILE, D-Boulder
House District 13: Western Boulder and western Boulder County, including Eldorado Springs; Nederland and Jamestown; as well as Gilpin (Central City), Grand (Winter Park, Kremmling), Jackson (Walden) and Clear Creek (Georgetown and Idaho Springs) counties.
Replaces term-limited House Speaker KC Becker, D-Boulder
Why did you decide to run?
Running for office seemed like a fitting next step in my life and career.
I moved to the Western Slope as a child. Colorado's wild places, dark night sky and majestic peaks inspired me. We have to address climate change and protect our land, air and water. This is the most important legacy we leave for our children.
I co-founded and ran a business for 25 years. The company manufactures Polar Bottle brand insulated sport water bottles. I gained insight into how difficult it is for working people to get by, let alone thrive, in our state. I testified before the Colorado General Assembly on the Pay Equity Commission, paid family leave, secure savings and other bills. I worked on the minimum wage campaign in 2016. I am a founding board member of Good Business Colorado. I've served on numerous boards in my home community of Boulder.
One of my sons has a serious mental illness that developed at age 18. Finding treatment has been overwhelmingly frustrating. The consequences of a broken mental health care system are devastating to people, families and society at large. We have to do better. I testified in favor of the extreme risk protection order bill in 2019 and saw there was a need for legislators with lived experience.
How will you be different from your predecessor? Will you continue some of your predecessor's work?
I have deep admiration and respect for Speaker KC Becker. She took on big issues and found bipartisan solutions to many of them. She is a fierce and unapologetic leader. I hope to build on her legacy of environmental and climate advocacy. I intend to advocate for business policies that promote fairness for workers, sustainability and profit. I will also work on mental health care and criminal justice reforms.
What will you focus on in your first legislative session?
Certainly, the main focus on the legislature in 2021 will be dealing with the impacts of the pandemic. I'm glad lawmakers in a special session passed emergency cash relief to the wage earners who are suffering the most. It's a start. From here, we must ensure that no person or family loses their home due to the pandemic. We must rapidly transform our economic institutions to rebalance the economy. State leadership in 2021 will be key.
I will serve on two committees: Business Affairs and Labor and State Veterans and Military Affairs. Some of the bills I am exploring for sponsorship are focused on criminal justice reform for people with mental illness, environmental stewardship and climate change.
How will you work with the other party? Have you met members of the other party whom you want to work with? 
I look forward to working with anyone who wants to make progress for the people of Colorado. It's critical that Democrats and Republicans engage in a good faith effort to do the people's business. I already am working with Republican members of the General Assembly and Senate on bills we plan to sponsor together in the upcoming session. I have met with many of the Republicans with whom I am serving on committees.
As lawmakers and leaders of any stripe, I believe we should conduct ourselves with civility, honesty, and conviviality. I will not tolerate unfounded conspiracy theories, science denial, or outright lies. These are manipulative ploys and a terribly real threat. I am a lifelong Democrat and have always leaned left, but I certainly understand that America and Colorado are better off when all sides come together to find solutions. We must elevate integrity to get our democracy back on track.
Anything else you want people to know about you?
I have three sons and a daughter-in-law. I'm from a family of lifelong and unabashed liberals. All of my siblings have careers that center on helping people in need. I wanted to be the Elizabeth Warren of HD-13 so I have a climate plan, an economic plan and a health care plan.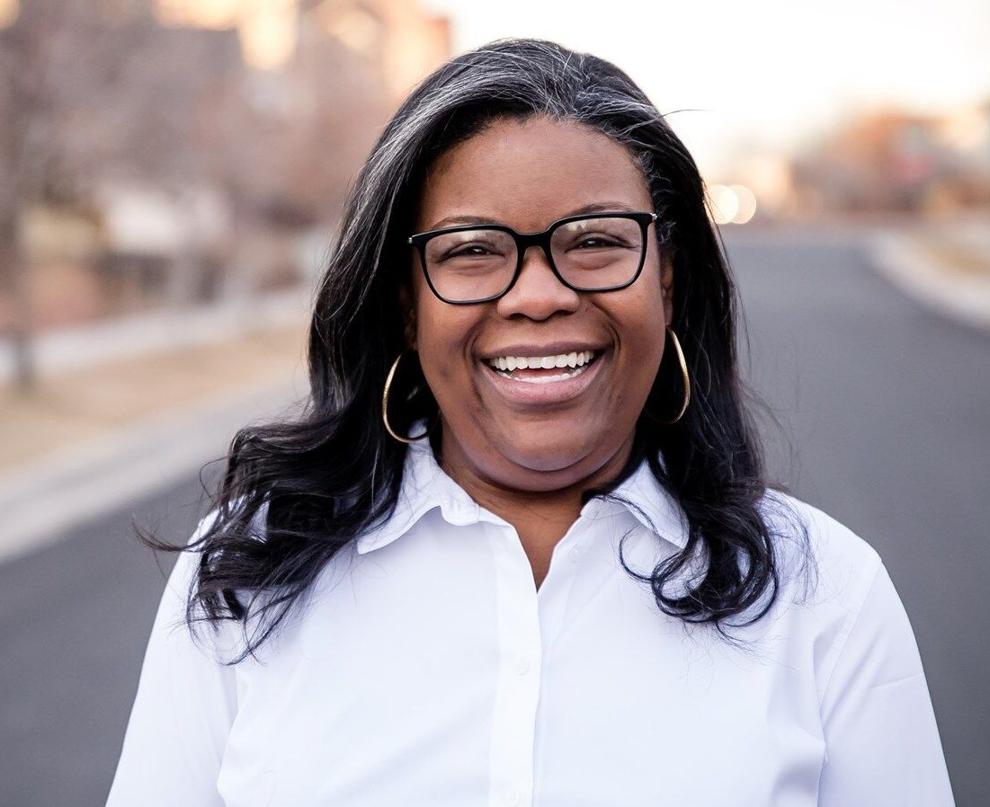 REP. JENNIFER BACON, D-Denver
House District 7: Denver, including Denver International Airport, Green Valley Ranch, Central Park (formerly Stapleton) and Montbello
Former Denver school board member, ran unopposed to replace Rep. James Coleman, D-Denver, who won election to the Senate.
Why did you decide to run?
As an African-American woman, I recognized from an early age my duty to fight for the success of young people despite their ZIP code, skin color or aspirations in life. Because of this I sought to educate, build power and partner with neighbors to be able to actualize our hopes and dreams for our communities.
I decided to run for the HD7 seat because as a community organizer, teacher and Denver Public Schools Board member, I have seen firsthand how state-level policies impact northeast Denver families both in and outside of the classroom. From education funding to wage security and affordable housing, the statehouse is where the root of many of these issues can be solved.
How will you be different from your predecessor? Will you continue some of your predecessor's work?
James Coleman left big shoes to fill. We both care deeply about our community and about ensuring that our neighbors are supported. Representative Coleman and I share a strong interest in education and economic prosperity for small business owners and business owners of color.
I bring to the role a deep sense of values that those who are most impacted by policies should be at the table in making them. I also believe that my role is to serve as a partner with my community so that they can have that access to policymaking. Further, I hope to bring my experiences as an attorney, community organizer, school board member, woman of color, homeowner and so much more to ensure the impact of and to humanize our decisions.
The events of this past summer have brought many Northeast Denver elected officials closer together. We are all people of color. Together as city counselors, RTD representatives, legislators and school board members, we have made a public commitment to change laws and policies that promote institutional racism. This summer Denver Public Schools removed police officers from schools, and Rep. Coleman was integral to the passage of Rep. (Leslie) Herod's landmark bill on police reform. We supported each other and will continue to do so. We will likely resume our (Facebook) live updates from Northeast Denver leaders.
What will you focus on in your first legislative session?
My priorities are fighting for public education; social justice and prosperous living (living wages, affordable housing and affordable health care). I will run bills that focus on issues in criminal justice and education. From overburdening financial fees to unfair police interactions, my hope for my time in the legislature is to work to intentionally dismantle the systems, rules and institutions that keep people down and in their place.
I intend to identify those systems and issues by serving as a partner with my community and ensuring that they walk with me as we make decisions for the state.
This year, our entire caucus will be focusing on recovering from the pandemic in a way that ensures people's security in their home, finances and health. You will see me supporting and contributing to my colleagues' work in passing laws focusing in these areas. As an attorney and local elected official, I have also been assigned to the judiciary and state affairs committees. My role there will be to ensure justice and to limit opportunities through proposed legislation to limit people's rights.
How will you work with the other party? Have you met members of the other party whom you want to work with?
This past year has been so polarizing, and COVID has presented a challenge to overcoming that. Not being able to meet in person to build relationships may cost us. However, from the outset of my election, I have taken steps to build relationships across the aisle. I joined a bipartisan orientation for newly elected officials and a bipartisan caucus.
As an African-American and a woman, I am proud to stand as a progressive. If it were not for bold pushes for innovations and debate, I would not have certain freedoms to be here to serve in this position. But together the legislature represents our state's collective consciousness. We owe it to our neighbors to work together to create a state where we can all call
Anything else you want people to know about you?
I am honored to continue to serve Northeast Denver as the HD7 Representative. I also am honored to continue my service on the Denver Public School Board to the completion of my term in November.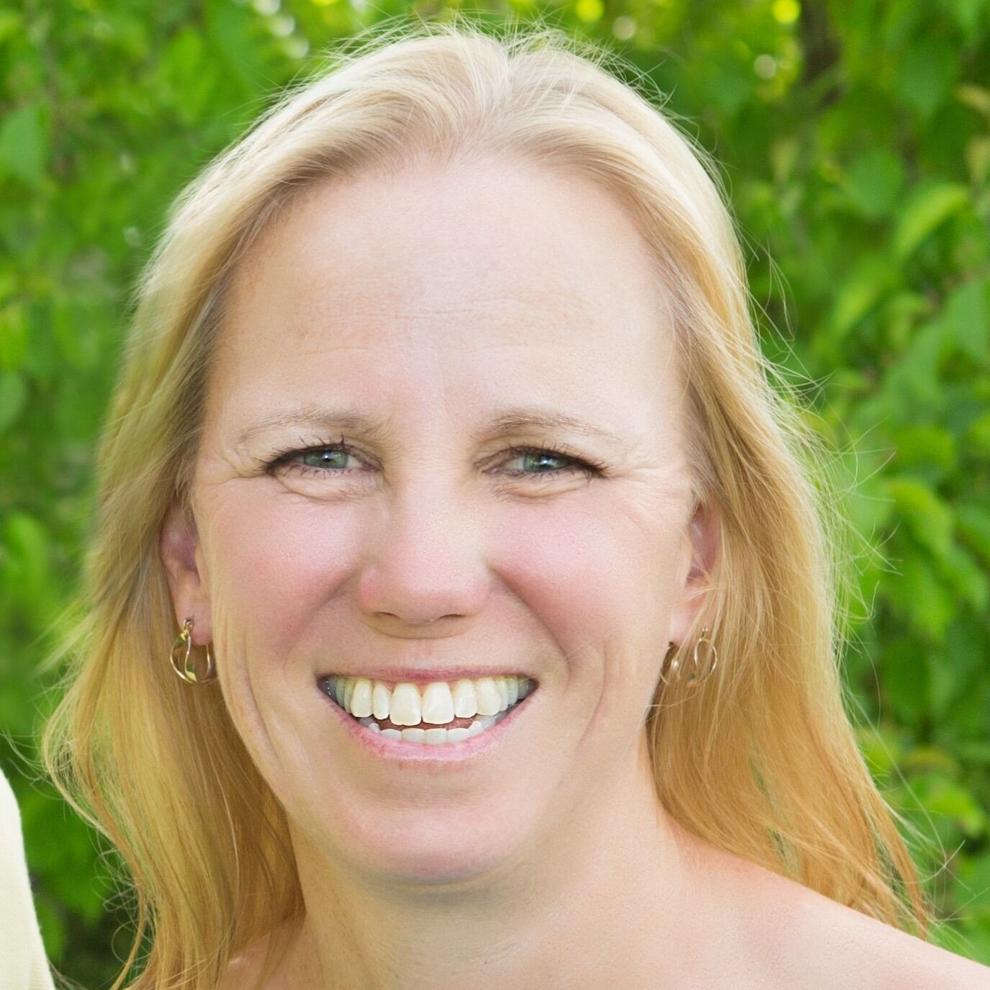 REP. TRACEY BERNETT, D-Niwot
House District 12: Eastern Boulder County, including eastern Longmont, Lafayette, Louisville
Replaces Sonya Jaquez Lewis, D-Longmont, who won election to the Senate
Why did you decide to run?
I believe change happens at the grassroots, community and state level. I have been involved with community service my entire life. I've volunteered at my children's schools, for local nonprofits and for political causes. Most recently, I was a volunteer environmental policy analyst for (then-) Rep. Mike Foote and Sen. Faith Winter at the state Capitol. I believe my skills are best suited for state-level work, so when the HD12 seat opened up last year, I jumped in. I'm also running for very personal reasons:
My son nearly died of an asthma attack when he was 2, and I've had to take him to the ER multiple times since then because of the climate change-related wildfires
I'm a world-class runner, but I also have asthma and have to check both the weather and the air quality before I decide whether I can do my workouts outside. Colorado's Front Range has some of the worst air quality in the country, impacting many people with heart and lung diseases, pregnant women, people who work outside, as well as our agricultural industry.
A friend of mine nearly died in the climate change-related floods that hit Boulder County in 2013, when the St. Vrain River jumped its banks and cut a new path right through her Longmont home. I believe climate change is the single most important threat we face, impacting our health and safety, our jobs, our homes, our communities, our national security and our very existence.
I'm allergic to bees, yet a few years ago, I walked away from paying $600 for an EpiPen prescription. Health care is a human right, not a privilege.
How will you be different from your predecessor? Will you continue some of your predecessor's work?
Sen.-elect Sonya Lewis and I share many of the same values, and we plan to work collaboratively together going forward. Whereas Sen.-elect Lewis' background is in health care, my background is more in technology. Much of my volunteer work over the past five years has focused on environment and energy issues, so this is one area I will concentrate on, especially continuing the work that Sen. Mike Foote was involved with. I also am passionate about public education (especially funding public education), as well as affordable housing and affordable healthcare.
What will you focus on in your first legislative session?
As a candidate, I ran on three issues: environment, education and equity, the latter of which includes affordable housing and health care. I am either working on bills or plan to support and/or sponsor bills in all three areas.
How will you work with the other party? Have you met members of the other party whom you want to work with?
Since being elected, I have met with all incoming freshman legislators multiple times. I also have reached out to other legislators from across the aisle as well. I was elected to get things done, so where our values meet, I plan to work collaboratively with my Republican colleagues. The Colorado state legislature has a strong record of bipartisan support on the vast majority of bills that get passed. I plan to continue that tradition. People from across the political spectrum supported my candidacy because I listen to all voices and strive to move Colorado forward.
Anything else you want people to know about you?
I've been told that many good legislative ideas come from constituents, so my door is always open, and I welcome any new ideas.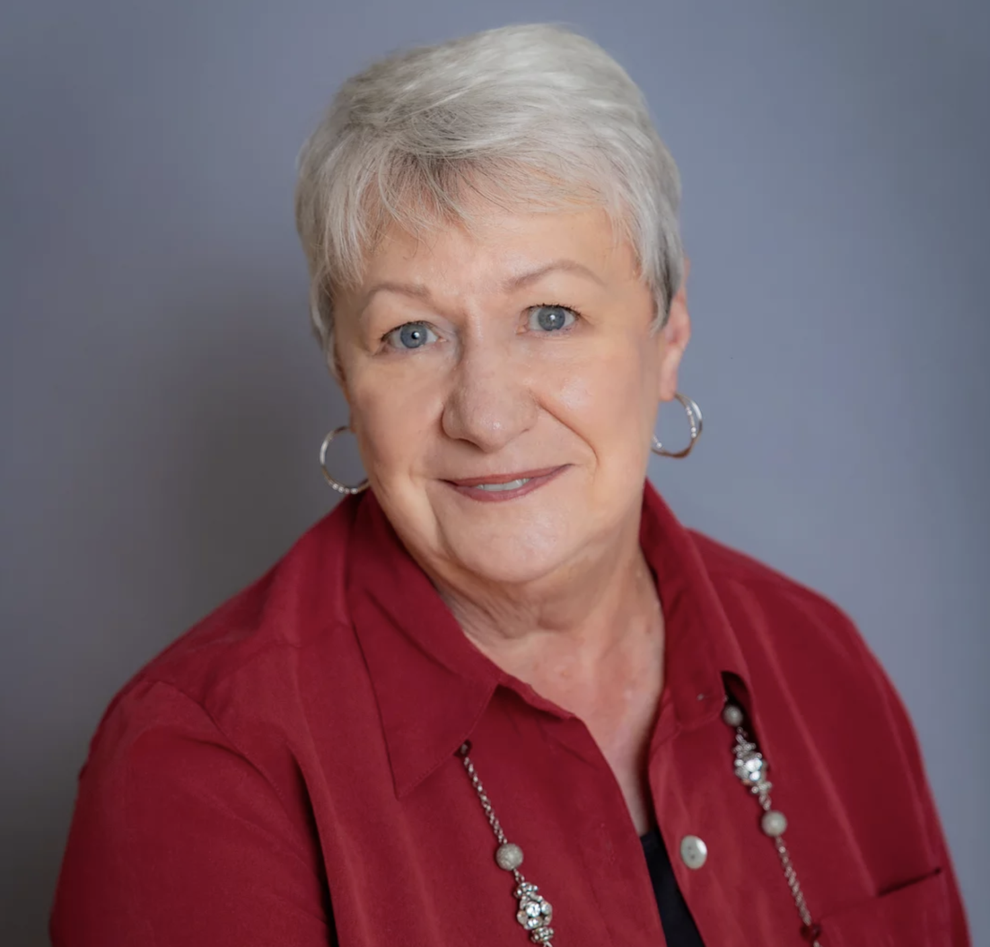 REP. MARY BRADFIELD, R-Colorado Springs
House District 22: South side of Colorado Springs, including Fountain, Security-Widefield and Fort Carson
Replaces term-limited Lois Landgraf, R-Colorado Springs
Why did you decide to run?
The desire to keep the district in Republicans' hands. I'm a good friend of Lois Landgraf's, and I've worked in politics a lot of years. I have a good district and wanted to see it stay that way.
How will you be different from your predecessor?
There's a little more of a learning curve on my part. Lois came to the legislature after being on Fountain City Council and had the mindset of being an elected person, being part of a group and determining policy and procedures. I come with none of that experience, so my learning curve is greater. Lois and I have the same values, definitely. 
What will you focus in your first session?
Extending the income tax reduction for military and retired veterans; it has a sunset of 2023-24 and I want to extend it out another 10 years. Another bill is on small business, or any business, having immunity from lawsuits dealing with COVID-19, especially when it has followed health department protocols without complaints or infractions. 
How will you work with the other party? Have you met members of the other party whom you want to work with?
I've been reaching out to a few of them and will continue to do that. The Dems don't have all the good ideas, and the Republicans don't have all the wonderful ideas. Anytime you can work together, everything is better for it. Reps. David Ortiz of Littleton is one, and Lindsey Daugherty of Arvada; we found that we have some common ground even though, my goodness, she could be my granddaughter.
Anything else you want people to know about you?
My parents were big travelers, and I LOVE to travel. I like to meet new people, see new things, and people probably don't know that I've seen quite a bit of the world. I have a better worldwide perspective than just El Paso County, Colorado, or the United States perspective. The most exotic trip was a safari in Tanzania; I've been all over Europe, Ecuador, the Galapagos Islands, to Panama and the canal and to Scandinavian countries. The farthest away from home I've been in 2020 is from my house to the state Capitol. It makes me anxious to go.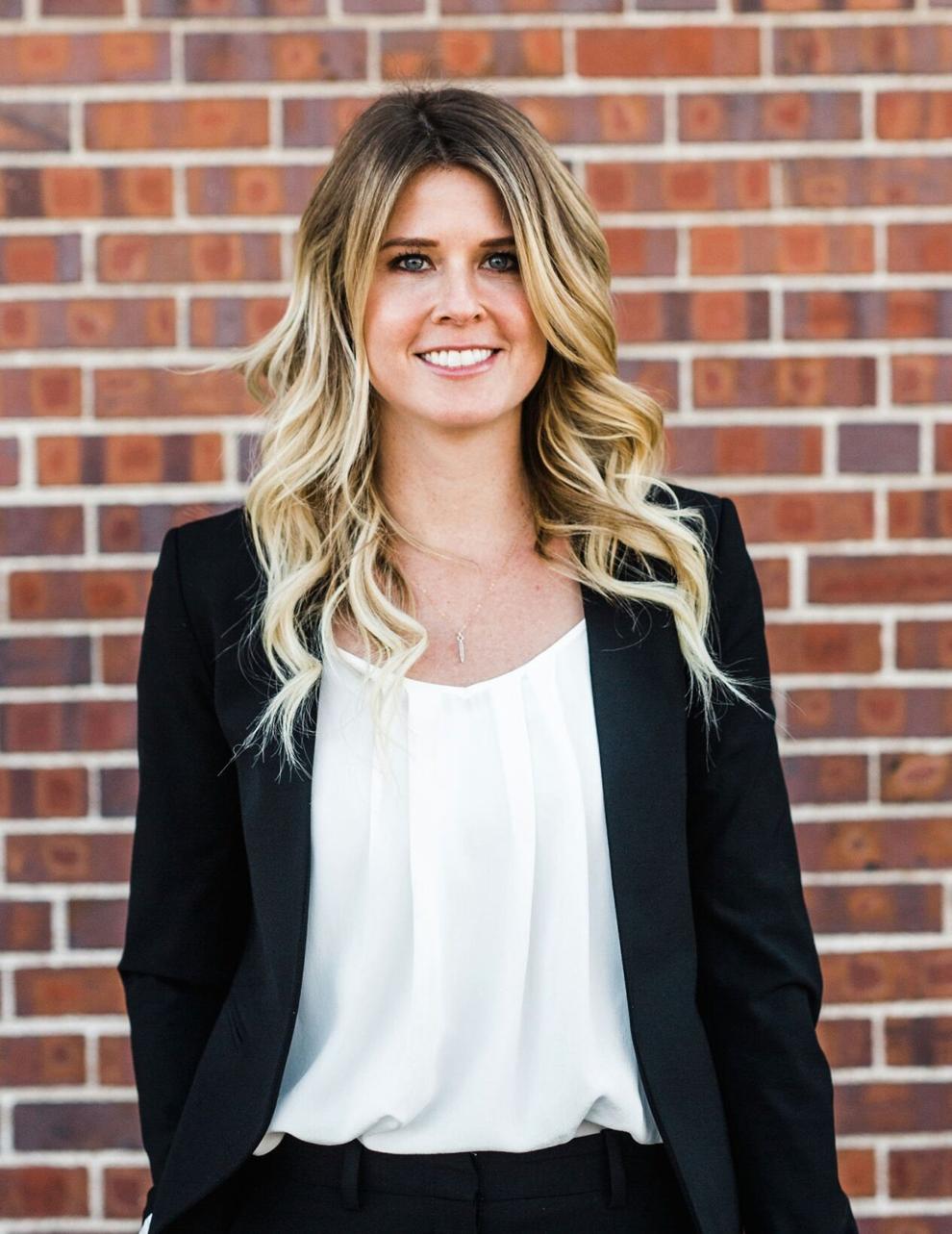 REP. LINDSEY DAUGHERTY, D-Arvada
House District 29: North Jeffco, including Arvada, Standley Lake and western Westminster.
Replaces term-limited Tracy Kraft-Tharp, D-Arvada, who won election to be a Jefferson County commissioner 
Why did you decide to run?
I had the opportunity to work for fantastic leaders, including in the U.S. House of Representatives, the U.S. Senate and the White House, who have really made a positive difference for our country. Seeing the impact they had inspired me to run for office as well. Furthermore, as an attorney, I know how laws play out in the courtroom, and I hope to take my experiences working for elected officials to write quality legislation that will help Coloradans.
How will you be different from your predecessor? Will you continue some of her work?
Rep. Tracy Kraft-Tharp, D-Arvada, did an incredible job representing the people of House District 29. She mentored me during my campaign and continues to help with my transition into her role. I have seen how she reaches out to the community and I hope to continue that open communication to best serve my constituents.
What will you focus on in your first legislative session?
During my first session in the General Assembly, I will work hard to assist Coloradans while we get through the final stages of this pandemic. I also hope to work on areas that I have expertise as an attorney, including juvenile law, family law and consumer protection.
How will you work with the other party? Have you met members of the other party whom you want to work with?
Our country is incredibly divided right now. In order to move forward, we need to do so with dignity and respect for each other on both sides. While working for elected officials in the past, I was taught that working across the aisle is important to create the best legislation.
Anything else you want people to know about you?
I am incredibly honored to have this opportunity and I will work hard to give a voice to my constituents.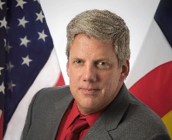 REP. RON HANKS, R-Penrose
House District 60: Park, Chaffee and Fremont counties
Replaces term-limited Jim Wilson, R-Salida
Did not respond.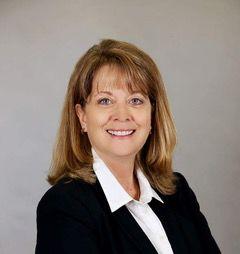 SEN. BARBARA KIRKMEYER, R-Brighton
Senate District 23: parts of Broomfield, Larimer and Weld counties along the I-25 corridor
Former Weld County commissioner, replaces term-limited Vicki Marble, R-Fort Collins
Why did you decide to run?
I feel the gravity of what our state is facing and the importance of people stepping up and looking out for the residents and the future of Colorado. Civic duty and responsibility have never been such an urgent need as I feel it is right now. So I decided to step up.
How will you be different from your predecessor?
My years of experience in local and state government, agriculture and small business I believe give me an advantage coming into the legislative session. 
What will you focus on in your first legislative session?
I will be focusing on good government bills and continuing upon my passion for improvements to the child welfare and childcare systems. And since I am on the Education Committee, I plan on focusing on getting more dollars to the students/classroom.
How will you work with the other party? Have you met members of the other party whom you want to work with?
Over my 20 years of experience as a county commissioner and as the executive director of DOLA, I have always been able to work with legislators on both sides of the aisle to bring forward meaningful ideas and legislation and work in a productive, beneficial way for the citizens of Colorado.
I have met and know legislators of the other party. I want to work with all legislators. But specifically, just this past weekend, I had a wonderful discussion with Sen. Rhonda Fields, D-Aurora. She was extremely polite, professional and nice – I look forward to working with her in her role as chair of the Health and Human Services committee.
SEN. CHRIS KOLKER, D-Centennial
Senate District 27: Parts of Littleton, Greenwood Village and Centennial
Flipped a Republican seat, replacing Jack Tate, R-Centennial, who chose not to run for re-election
What made you decide to run?
A passion for education and mental health care. A teacher, Kolker believes the state has not kept its promise to fully fund public schools as dictated by Amendment 23. Support for both education and mental health care have been lacking in Colorado, he said.
How will you be different from your predecessor?
Kolker steps into big shoes, succeeding Tate, who was renowned for his ability to work across the aisle. "I respect Sen. Tate, who called me right after the election." Kolker says he will follow in Tate's footsteps on common-sense legislation, although they obviously differ on political philosophy. "Let's talk in common sense and practical terms," Kolker said.
What are your legislative priorities?
Long-term, Kolker wants to work on fulfilling the funding promise of Amendment 23. He's also interested in looking at the teacher shortage, and why people don't go into teaching or leave early. "It's not just pay, there are other things we have to address."
He's also big on finding more ways to recycle plastics. That's a long-term problem that may have to wait for the pandemic to be over, but his goal is to make sure manufacturers are producing plastics that are recyclable.
His first bills will be simple: a bill sought by county assessors to reduce the costs of notifying people of their assessments. Kolker said that bill would allow them to mail a postcard with a link instead of a formal letter, although those who want the letter will still be able to get one. It will save a few thousand dollars for each assessor's office, he said.
His second bill is one tied to federal legislation sponsored by Republican U.S. Sen. Cory Gardner that created a national 988 number for suicide prevention. The big question to be answered is whether that number is tied to a national hotline or one in Colorado, but the problem may be a lack of funding at the state level.
How will you work with the other party?
Kolker is keenly aware that he's the only first-time lawmaker in the Democratic Senate caucus. "Everything is new to me!" he said. He looks forward to working with another first-timer in the Republican caucus, Sen. Cleave Simpson of Alamosa, and they are already teaming up on the assessor bill. Kolker said "Simpson came across as someone I could work with. We both have rural backgrounds, and [Simpson] is in favor of helping rural areas on mental health."
What should people know about you?
Kolker is originally from Guttenberg, Iowa, just north of Dubuque, and played baseball in high school and college (position: left-handed catcher). Injuries ended that part of his life, so he took up flying and got his private pilot's license at 19.
More recently, he's taken up playing the guitar, both electric and acoustic. "I'm not saying I'm good, but it's something I've wanted to do since I was a kid." He plays a little White Stripes and AC/DC, and has played for the fun of it in caucus Zoom meetings.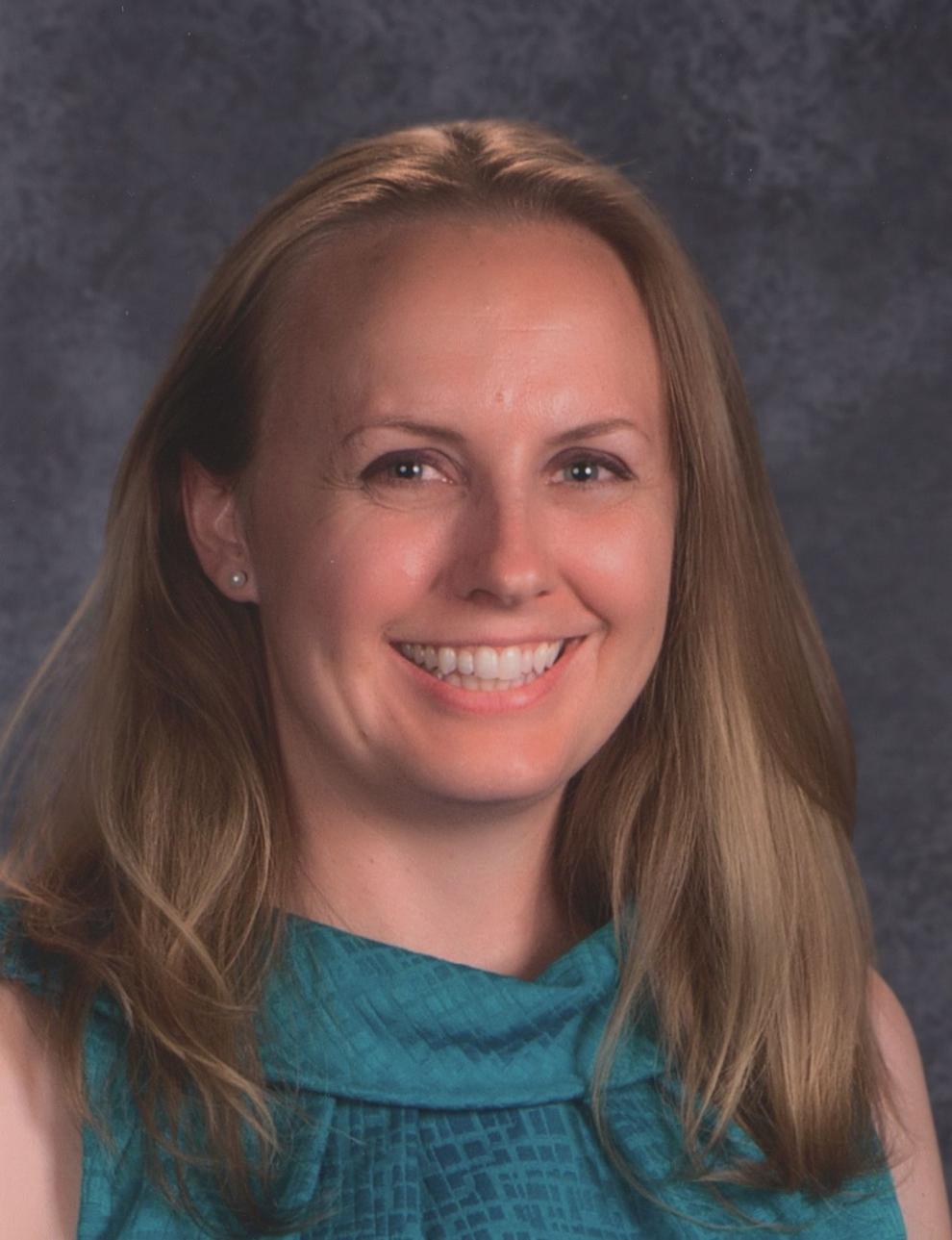 REP. STEPHANIE LUCK, R-Penrose
House District 47: Otero, Fremont and Pueblo counties
Defeated incumbent Bri Buentello, D-Pueblo
Did not respond.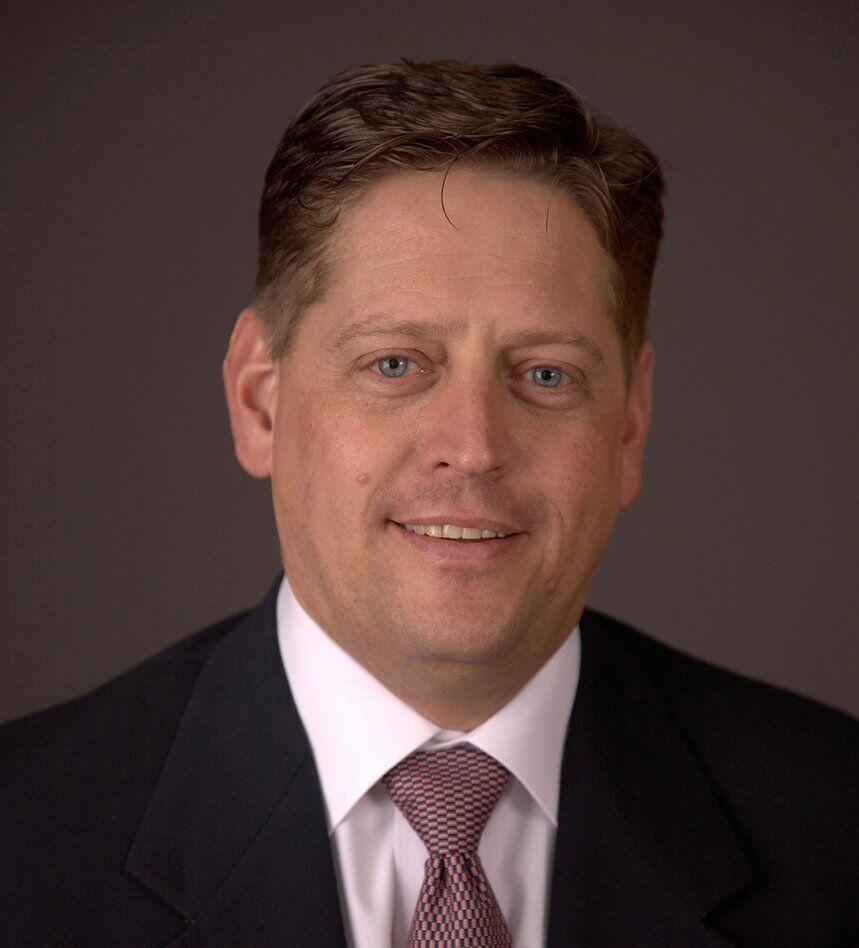 REP. MIKE LYNCH, R-Wellington
House District 49: Larimer and Weld counties
Replaces term-limited Perry Buck, R-Windsor
Did not respond
REP. KAREN McCORMICK, D-Longmont
House District 11: Longmont, Lyons, Niwot and Allenspark
A veterinarian, she replaces term-limited Jonathan Singer, D-Longmont
Why did you decide to run?
After running for Congress in the 4th Congressional District in 2018, I was approached by many members of my community and asked to run for the open seat in my district for the General Assembly. I have a lifelong passion of helping people and solving problems through my work as a small business owner and veterinarian. My upbringing in a military family, with my dad serving 30 years in the U.S. Navy, instilled in me a deep sense of service to country and community. Becoming a legislator is a natural extension of my life experiences and my desire to help my neighbors and to help move our state forward with progress.
How will you be different from your predecessor? Will you continue some of your predecessor's work?
I am different from my predecessor in many ways, though also similar in many ways. I come from a completely different background and life experience than he. I have been a small business owner and involved in the STEM field as a profession. Being a retired person with my kids all grown also gives me advantages in many ways. He and I are similar in the values that we fight for, the ability to form relationships with those on the other side of the aisle and the policies that are important to this district. I do plan to continue in many of the arenas that he was working in, including policies in health care, advocating for working people, focusing on mitigating the effects of climate change and more.
What will you focus on in your first legislative session?
I plan to focus on legislation in three general areas:
Helping to increase access to the internet for our public school children
Working on policies with the agriculture sector
Working on increasing access to quality health care for Coloradans
How will you work with the other party? Have you met members of the other party whom you want to work with?
I plan to work with all who are willing to work toward good legacy policy that can be bipartisan. I am intent on forming working relationships with all of my colleagues, no matter their political affiliation. I have already reached out to all members on the two committees I have been assigned and have met with six of the nine Republicans who are on those two committees. I have thoroughly enjoyed meeting each of them and finding out where we share values. I already have a Senate sponsor for my House bill who is a Republican.
Anything else you want people to know about you?
My life's work has been as a small-animal veterinarian, and this has also been my passion. I have an undergrad degree in Agriculture, specifically dairy science, which surprises many as I am not from a farming or rural background. My family's sacrifice to our country by serving as a military family is a big reason that I have become involved in politics, as I was a person who never considered running for public office before 2016. I have three adult children, one who identifies as non-binary. I am determined to educate folks I meet about gender identification and to fight to make sure our country continues toward the ideal of equal treatment under the law for all people.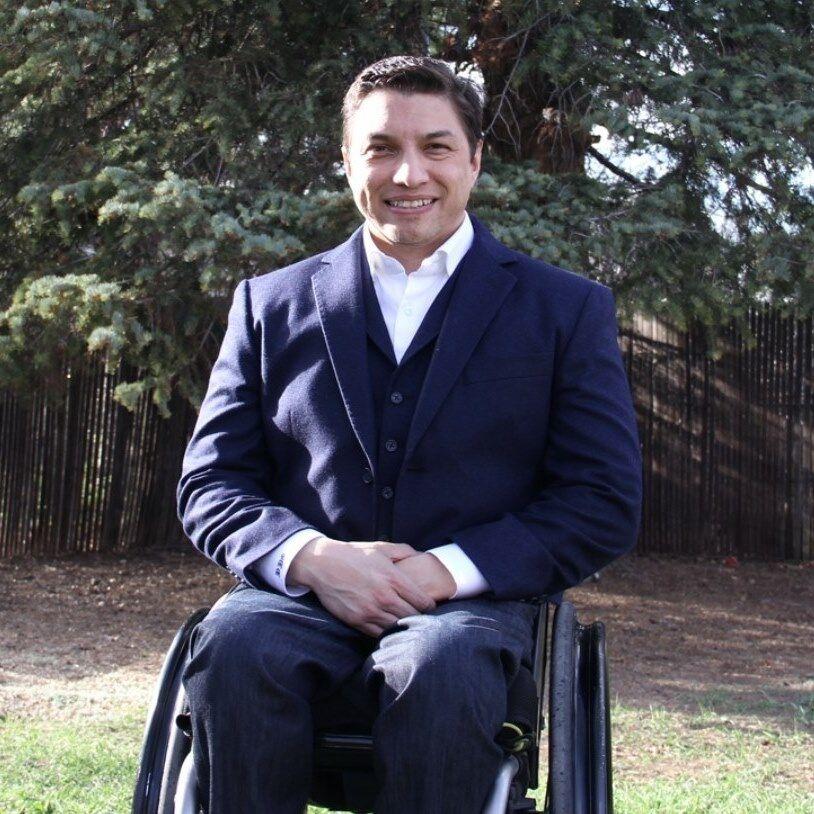 REP. DAVID ORTIZ, D-Littleton 
House District 38: Arapahoe County, including Littleton, Columbine Valley and Bow Mar
The first Colorado legislator in a wheelchair, he defeated incumbent Richard Champion, R-Columbine Valley
Why did you run?
Ortiz says he's not going to be an "average" lawmaker. He doesn't enjoy the game of politics, calling it distasteful, and says he has little patience for some of the jockeying that can go on. "I don't think I want to make a career of this," Ortiz told Colorado Politics.
Public service has been Ortiz' life's work, although it wasn't his personal ambition to serve in elected office. Prior to running for the House, he advocated on behalf of veterans, and was quite successful at it. But he ran into an immutable object in the form of state Sen. Brittany Pettersen, D-Lakewood, who suggested he run and wouldn't take "no" for an answer.
Ortiz looks forward to his next venue for public service, the Colorado House. "During the time they choose to send me here I will represent my district and all Coloradans. We belong to House District 38, to Colorado and to the United States," he said.
What are your legislative priorities?
His prior advocacy on veterans affairs will lead off his first legislation in the 2021 session, a bill on preference hiring for veterans who are transitioning from military life. "There's a golden window in which you can help set up a service member for success when they're transitioning to civilian life." Part of that challenge is that an employer will see a service member who was in the military for 10 years, and they don't know what that means, he said. His legislation will protect businesses from litigation if they choose to preference hire veterans within 10 years of being mustered out.
He's also looking at an issue just as close to his heart: making the state Capitol fully compliant with the Americans with Disabilities Act. Ortiz will be the first legislator to be in a wheelchair, the result of a helicopter crash in June 2012, when he was in the Afghan province of Khost. It took Ortiz five years for recovery, complicated by the military's lack of care for brain and spinal injuries. He was "farmed out" to a Veterans Administration hospital, which he called "the worst six months of my life." His primary physician recognized the VA couldn't help him and recommended he go to Craig Hospital in Englewood, the first time he'd been in Colorado. He had to go outside the chain of command to get to Craig. "I have only one life" and had to make the most of recovery, he said.
After his stay at Craig was over, Ortiz knew Colorado was where he needed to be, and persuaded the Army to change his duty station from Fort Sam Hood in Texas to Fort Carson, where he was medically retired.
The Department of Personnel has been working to make the Capitol more adaptive for him, but there's still a long way to go. He's advocating for more push buttons, close parking for those with disabilities and less-heavy doors on the bathrooms. The ones closest to his office are not accessible and too heavy for him to open without a push button. He'd also like to see more sign language and closed captioning in the broadcasts from the Capitol.
How will you differ from your predecessor?
Ortiz is no stranger to the state Capitol; he's been an advocate on veterans issues for the last several years. "I know how to work with both parties," he said. "Democrats have the majority, and can push through anything we want, but that's not how I operate. I'm looking to heal divisions and work across the aisle. I won't pretend I have all the answers. The best legislation when we work together. That will set me apart from my predecessor."
How will you work with the other party? Have you met members of the other party whom you want to work with?
Ortiz already has been working with Rep. Terri Carver, R-Colorado Springs. "She's a personal hero, small but mighty," Ortiz said. "She's wildly intelligent, she gets it, and when she gets up to speak, both sides listen. I want to look to her as an example on how to conduct myself as a legislator." He also speaks highly of Sen. Bob Rankin, R-Carbondale, whom he worked with on veterans issues, and loves to talk to Sen. Jerry Sonnenberg of Sterling, although "we agree on next to nothing on policy issues," he said. Ortiz said he's also looking forward to working with fellow army vet Rep. Mike Lynch, R- Wellington.
What do you want people to know about you?
One of the reasons Ortiz moved to Colorado is its position as the mecca for the adaptive sports world. "I knew my future was here. I was a runner before I got hurt, but I downhill ski, mountain bike and cross country ski," he said. Companies that create adaptive sports equipment, as well as the trainers and coaches, are in Colorado. He loves mountain biking. His favorite spot is Moab, Utah, but closer to home, he bikes on trails near Evergreen, Boulder, Golden and Winter Park.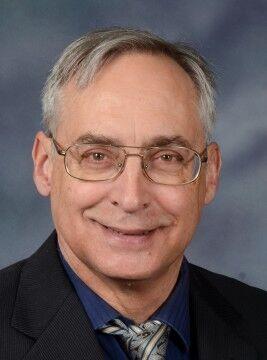 REP. ANDRES 'ANDY' PICO, R-Colorado Springs
House District 16: North Colorado Springs, including the CU-Colorado Springs campus
Replaces Larry Liston, R-Colorado Springs, who won election to the Senate
Why did you run for office?
No stranger to elected office, Pico (pronounced PEE-ko) previously served two terms on the Colorado Springs City Council.
Pico is a retired naval flight officer and former defense contractor, and said those experiences are what led him to run for elected office, first for city council and now for the Colorado House. He's also interested in energy production, local impacts on business, and local governments and transportation.
Pico took a strong interest in utilities while he was on the city council, including serving as board president of the Colorado Springs Utilities. It's an area he intends to focus on in his legislative work.
How are you different from your predecessor?
He sees himself as similar to Liston on issues such as business impacts and Second Amendment rights. Where they may differ may be on energy and transportation.
What will you focus on in your first legislative session?
Pico's first bills will include an effort to limit the governor's authority on emergency declarations. Pico said his bill will require legislative approval to extend a declaration past 60 days. "There's a sense within the legislature, even on the other side, that the legislature should have more say on emergency declarations," Pico explained.
Another measure will focus on county authority to approve or disapprove health orders issued by their local public health departments. "None of the elected officials below the governor have any say in this," he said, although that's often a matter of size; large counties have separate boards of public health, while in small, rural counties, the county commissioners also act as the board of public health. In El Paso County, Pico said, the board "gets around to telling us what they're doing" but they don't answer to the county commission, just to the state.
His third measure is on a cleanup of voter rolls to require an audit of those rolls every year. "We're mailing out ballots and there's no check on whether the lists are up to date," he said. Such an audit would validate that the rolls are correct. He believes that's more than just a message bill, and that the other side should at least be open to the discussion.
The issue is in reference to an incident last September, where the secretary of state mailed out postcards that encouraged people to register to vote, and some went to people who had died or were not citizens. The mailing list was compiled by a third-party vendor. Secretary of State Jena Griswold emphasized that the postcard clearly stated the qualifications to register to vote.
How will you work with the other party?
Pico hopes to work across the aisle with other members of the Colorado Springs delegation: Sen. Pete Lee, and Reps. Tony Exum Sr. and Marc Snyder. He's known all of them from his days on City Council.
What you might not know about Rep. Pico:
He's distantly related to Gen. Andres Pico, a 19th-century Californio (Hispanic people native to California) who was born in Alta, California, and served as viceroyalty of New Spain, as California was called prior to its entrance into the Union. Pico was a general on the side of Mexico in the Mexican-American War, but also signed the peace treaty with the United States in 1847. He became a state lawmaker after California was granted statehood in 1851.
Why all this matters: The elder Pico authored what became known as the Pico Bill in 1859 that sought to partition California into two states, north and south. The southern state would have been known as Colorado. However, while the bill passed both houses of the legislature and was signed into law by the governor, Congress never acted on it because of the outbreak of the Civil War.
His namesake is a member of a battleground re-enactment group dedicated to Gen. Pico.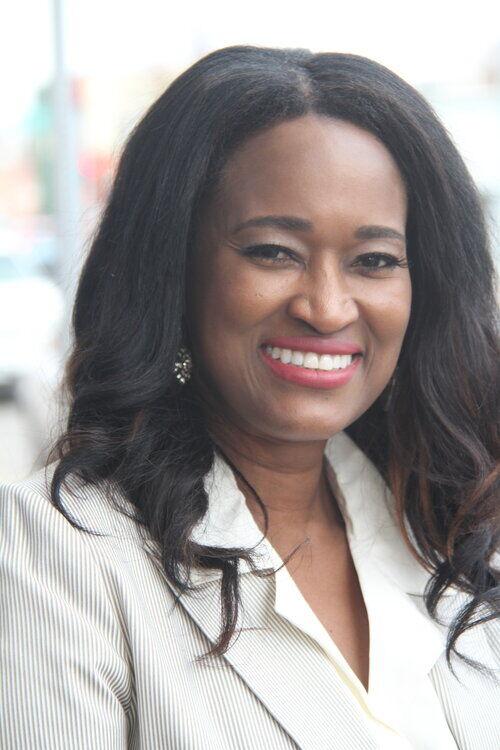 REP. NAQUETTA RICKS, D-Aurora
House District 40: Parts of Arapahoe County, including south Aurora, Cherry Creek and Quincy reservoirs
Replaces Janet Buckner. D-Aurora, who won election to the Senate
Why did you decide to run?
My life experiences as an immigrant and an American citizen allowed me to see the good things that America has and also to see the disparities that are in America. I believe I can be an advocate for those who are voiceless and work to find solutions to improve the quality of life of the people of House District 40 and Colorado.
How will you be different from your predecessor? Will you continue some of her work?
I will be following in the footsteps of the great Janet Buckner and her late husband, John. I will continue their work on healthcare and education because those areas are of great importance to me. I'm also going to be working on housing and assisting our small businesses to stay afloat during this difficult economic time.
What will you focus on in your first legislative session?
My legislative priorities for this session will include small business and job recovery from COVID-19, increasing housing opportunities, education, consumer protection and immigration.
How will you work with the other party? Have you met members of the other party whom you want to work with?
I plan to reach across the aisle to find common ground and areas where we can mutually work together to benefit the people of Colorado. I have met some Republican legislators that are very interested in working together.
Anything else you want people to know about you?
I am dedicated to being a voice for the invisible people who are always considered last when bills are being legislated. My life experience as a immigrant and Liberian American who fled a military coup gives me a deep and unique insight on what it means to be an American, to experience freedom and the ability to achieve the American dream.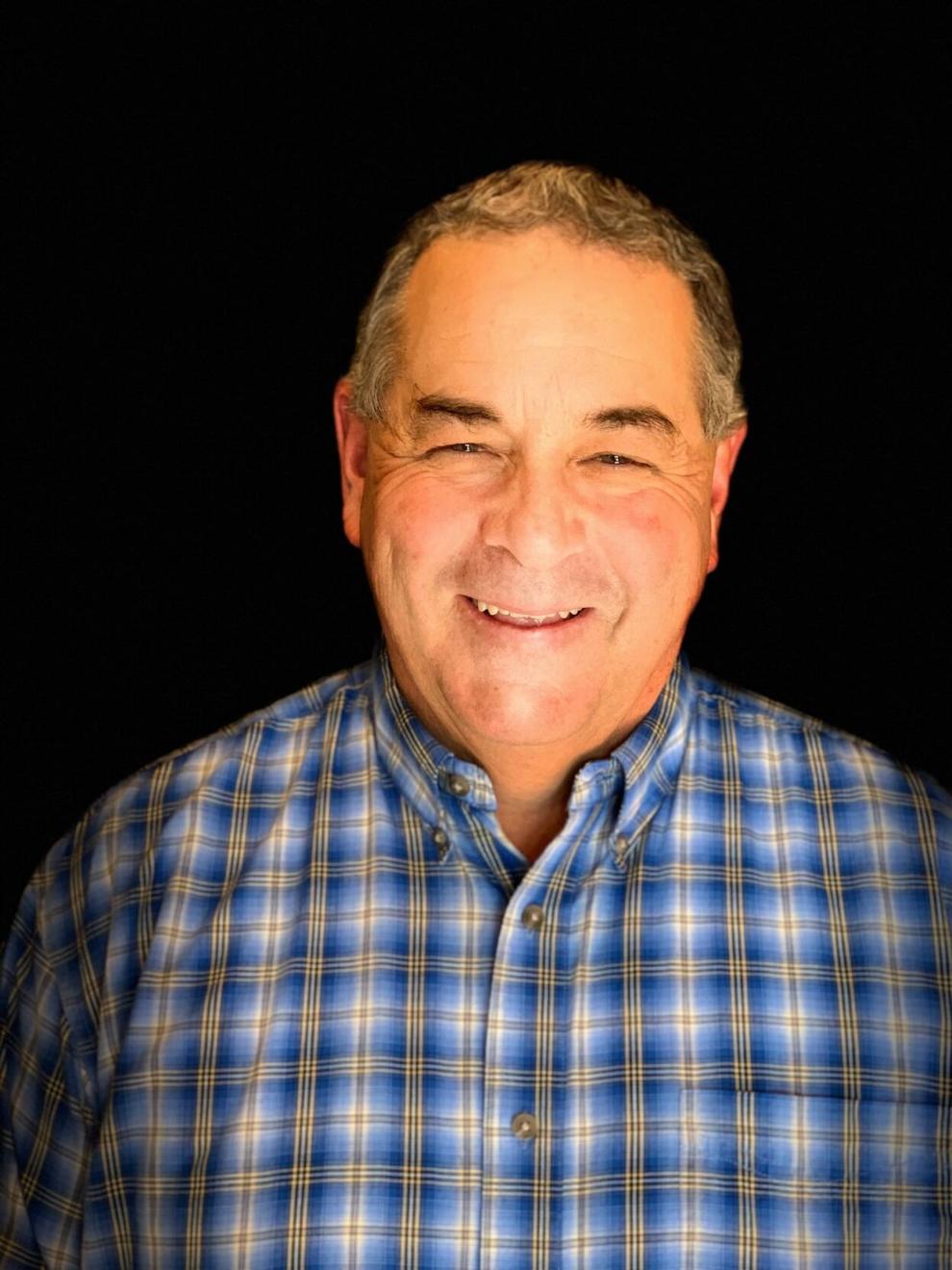 SEN. CLEAVE SIMPSON, R-Alamosa 
Senate District 35: Alamosa, Baca, Bent, Conejos, Costilla, Crowley, Custer, Huerfano, Kiowa, Las Animas, Mineral, Otero, Prowers, Rio Grande, Saguache and part of Pueblo counties
Replaces term-limited Larry Crowder, R-Alamosa
Why did you decide to run?
It's not terribly complicated. I love rural Colorado, born in the San Luis Valley, grew up there, farmed and ranched, and I'm passionate about making sure rural Colorado stays relevant in the statewide conversation. The state's population is supposed by double by 2050, and it isn't going to double in Alamosa, Trinidad, Lamar or LaJunta. It'll double from Pueblo to Fort Collins. The pressure is on rural Colorado and the way of life I love. If you don't have somebody passionate, thoughtful and willing to stand up; I was fearful of rural Colorado getting left behind. 
How will you be different from your predecessor?
We're a lot alike. One glaring difference: Sen. Crowder is likely the last Vietnam-era veteran to serve in the legislature. He had that military perspective that I don't have. It's one of those things that's important to my constituency.  I have perhaps a deeper connection to water than Sen. Crowder, but we're more similar than different. 
What will be your focus in your first legislative session?
Rural Colorado, ag, education, health care (I served on the trustees of Adams State for five years); I'm passionate about institutions of higher ed, particularly in rural Colorado. People have already reached out about water because I do have an expertise on it. I own water rights, and am probably in the minority on that. 
One bill will try to help community colleges, particularly the junior colleges; another is to help county assessors (with Sen. Kolker). That seemed like a no-brainer, to help improve efficiency. If we can improve government and still serve people's needs, that seemed pretty simple. A third will deal with voluntary contributions for funding issues with state income tax refunds; several expired last year so I've been approached to continue the Colorado Healthy Rivers Fund. I've been trying to sit in on JBC hearings, it seems to be a crash course in understanding state government. I'm on the Health and Human Services Committee in the Senate. That's not one of my strong points, but I talked to Sen. Crowder about it, and he said it was the most rewarding committee he sat on. I'm looking to dig in; it's so important, not just for Senate District 35 but for the whole state, how we deal with access and quality health care. I'm actually pretty excited about that. I hope to be the go-to guy in the lege on health care, pretty aspirational.
How will you work with the other party? Have you met members of the other party who you want to work with?
It's just natural for me. I don't see any reason why not to work with another political party. I've built relationships with many of them beforehand, usually around water and agriculture. Part of the motivation to do this was, could I be an effective legislator in the minority party? It's a monumental challenge to ask of myself, help my constituency from the minority. I'm well-positioned to do that, including from when I was on the Adams State board.
Anything else you want people to know about you?
I'm a native Coloradan, active in production agriculture and water rights, but I see the broader challenges and opportunities of this state. I love Colorado and I love rural Colorado. And I was an all-state basketball player in high school in Alamosa.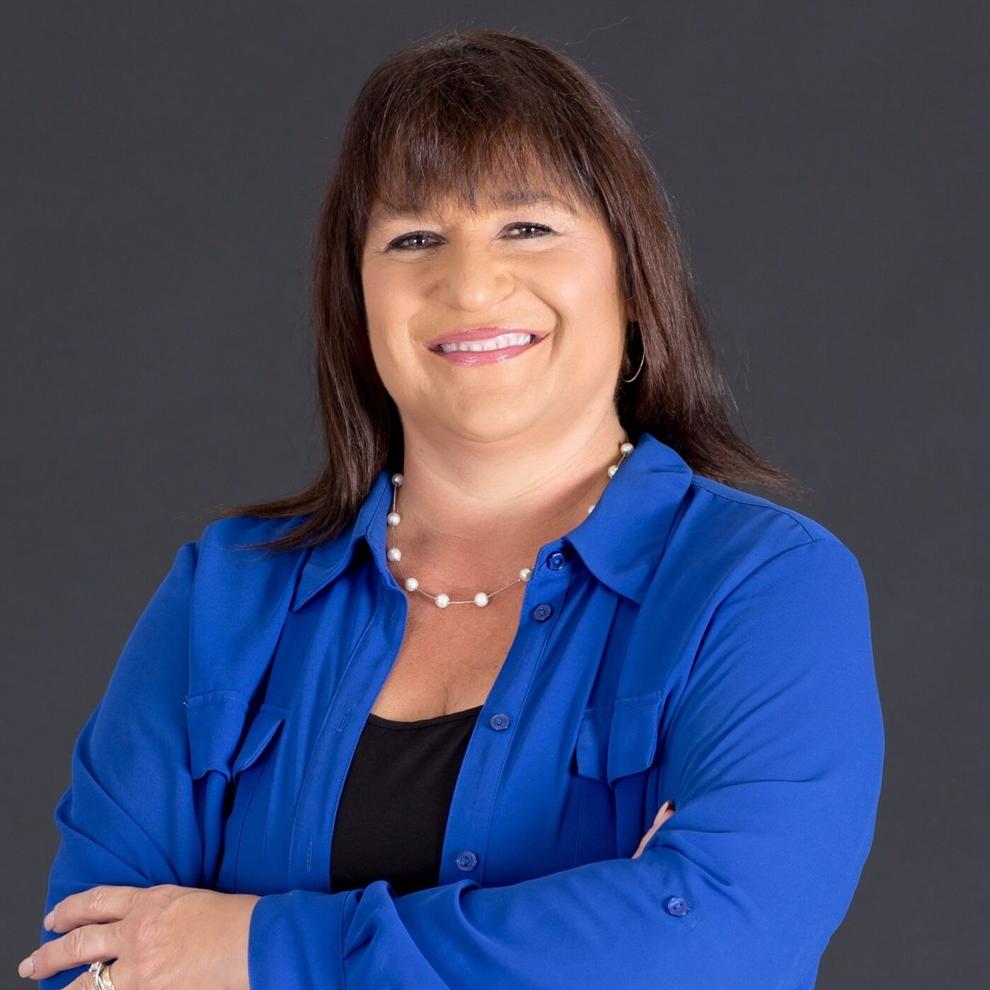 REP. TONYA VAN BEBER, R-Eaton
House District 48: Weld County, including Greeley, Milliken, Eaton and Severance
Replaces term-limited Steve Humphrey, R-Severance
Why did you decide to run?
As a third-generation Weld County native, it was important to me to ensure that the distinct needs of my district are represented in Denver. My representation of Weld County is an honor, and I look forward to ensuring the voices of my constituents are heard and that they have access to all of the issues that affect their lives on a daily basis.
How will you be different from your predecessor?
My goal is to communicate with constituents in a very intentional and consistent manner that allows them to have a voice in the issues that affect their lives. As a constitutional republic of "We the People," I will encourage constituents to be involved in local, state and federal legislative decisions that are important to them and hope to become a clearinghouse of state legislative information that makes it easier for citizens to be a part of their government.
Will you continue some of your predecessor's work?
Yes, I will continue to focus on limited government, protection of constitutional rights and do all that I can to ensure that we make it possible for commerce to thrive.
What will you focus on in your first legislative session?
I will be working on the Health and Insurance Committee and the Energy and Environment Committee. I will also be attending other interim committees and those decisions will be finalized soon.
How will you work with the other party?
It is our responsibility as legislators to be professional and courteous, civil and thoughtful in our interactions with others regardless of their political label. Furthermore, these are qualities we should be using with all people each and every day. I look forward to having policy and legislative discussions with all of my colleagues in both the House and the Senate and thank them all for their service to the state of Colorado as elected officials.
Have you met members of the other party who you want to work with?
Yes. There are a myriad of bipartisan issues that I have begun speaking to Democratic representatives about. We are all responsible for learning, listening and working together as a legislative body. And by doing these things, it is my hope that the legislation and policy created is sound, is limited as possible and falls under the proper purpose of government.
Anything else you want people to know about you?
I have a deep gratitude for the millions of ways the folks in Colorado help enrich our lives in so many ways. They make Colorado a wonderful place to call home.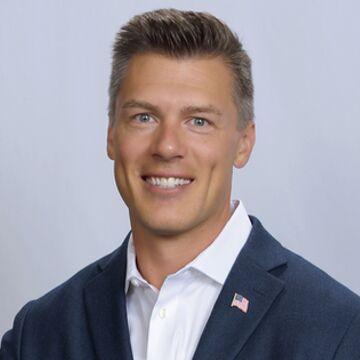 REP. DAN WOOG, R-Erie
House District 63: Weld County, including Erie, Fort Lupton, Keenesburg, Firestone and Frederick
Replaces term-limited Lori Saine, R-Dacono
Why did you decide to run?
My experiences as a small business owner and as a trustee for the town of Erie motivated me to run for the State House. I quickly realized that government regulation can have a detrimental effect on businesses of all sizes, which in turn affects residents because of the increased costs of living and taxes and also the limitations in where they can work, shop or live. I also realized there are unwarranted and false attacks against certain industries. These attacks often reduce the ability for these industries to perform their work and, in turn, hurt large numbers of employees as well as hampering municipalities' ability to generate revenue to provide basic government services. The things I witnessed as a trustee are also happening at a statewide level and need to be fixed.
How will you be different from your predecessor? Will you continue some of your predecessor's work?
I do not know in what way I will differ from my predecessor. I do know that we share the common goal of limited government and adherence to our Constitution.
What will you focus on in your first legislative session?
My first session will be a period to learn as much as possible. I will focus on bills that support limited government, Constitutional rights and aid to citizens who have been financially hurt due to (COVID-19) mandates. I will always be willing to listen and I will also search for common ground regarding new laws or amending laws.
Have you met members of the other party who you want to work with? If not, why not?
I did attend a retreat with members of the Democratic Party and feel comfortable with many of them. I will be looking for areas that we share common beliefs.
Anything else you want people to know about you?
I am a father of two children (daughter, 11; son, 9) and am an avid sports fan, especially the Avalanche. I love the outdoors (and) camping and own a real estate business.