This year is the most important election of our lifetime. Once again.
It turns out it wasn't 2018 or 2016 or 2014 or, well, you get the idea. And two years from now will be the most important election of our lifetime.
I've covered many of the most important elections of our lifetimes. Here's a look back at some Colorado contests:
The Squeaker, 1998. Republican Bill Owens, the state treasurer, and Democrat Gail Schoettler, the lieutenant governor, vied for governor. Everyone said it was Owens' to lose, and for a while it looked like he did.
It wasn't until 1:37 a.m. the next morning, with Owens leading by a mere 5,500 votes, that he declared victory. Owens would become the first Republican to sit in the governor's office in 24 years.
The Maps, 2000. With Owens in the governor's seat and Republicans in control of the state House and Senate, Democrats feared what would happen after the census when it was time to redraw legislative and congressional districts.
Senate Minority Leader Mike Feeley, a Lakewood Democrat, set out to do what many believed was impossible: Flip the Senate blue for the first time since 1960. When it was all over, Democrats had an 18-17 majority, and played a pivotal role in how the maps were drawn.
"We knew as Democrats we were really fighting for our political lives," Feeley said then. "If we didn't take this, we'd be a one-party state for 10 years and probably longer than that. We put all of our eggs in this basket."
The Turnaround, 2002. The headline in the Rocky Mountain News the day after the election read "Republicans rule." They had won back the state Senate. Republican Bob Beauprez beat Feeley by a mere 121 votes to win the new 7th Congressional District. Wayne Allard won re-election to the U.S. Senate and Owens cruised to victory in his second race for governor.
Republicans believed the Democratic Senate victory in 2000 was a short-lived blip, and focused on pushing through their agenda.
The Political Neophyte, 2003. Brewmeister John Hickenlooper won Denver's open mayoral race in a landslide by bucking one tradition after another.
Door to door? Nope. Instead he asked supporters to hold parties and invite their neighbors and friends. Campaign mailers? He had always thrown them away, so he spent the money on TV. The traditional campaign ads? Not even. He took on a meter-reader trying to ticket downtown Denver parkers and then drove away on a motor scooter in a campaign spot that is still talked about.
The Shocker, 2004. Democratic presidential candidate John Kerry didn't win Colorado, but Democrats racked up one victory after another. Ken Salazar defeated Pete Coors to become a U.S. senator. Salazar's brother John won his congressional race in the Western Slope-based district. Democrats took back the state Senate.
And the House, led by Democratic lawmakers Andrew Romanoff and Alice Madden, won the majority. I was in the House Dems' hotel room that night as they charted the races and I can still remember the cheers when they realized their dream was coming true.
Naysayers claimed wealthy Democrats pooled their money to help candidates buy the election. Nonsense. They didn't suddenly win the Colorado Lottery, and look for a place to spend their money. Like so many other Coloradans, they were disgusted at what was going on under the Gold Dome.
Colorado's boom-bust cycle had repeated itself, and the impact of the permanent tax cuts supported by Owens and a large group of lawmakers led to massive budget cuts.
Republicans were more concerned about liberals teaching at colleges and putting the Ten Commandments in schools than cuts to education.
With Beauprez's victory in 2002, Republicans controlled five of Colorado's seven congressional seats, but they weren't content with that. Oh no, they pushed through a midnight gerrymander to try to pick up another seat, a move later declared unconstitutional.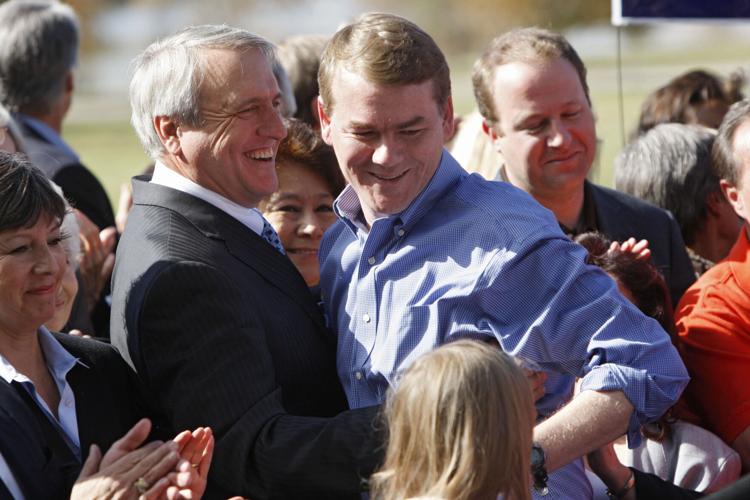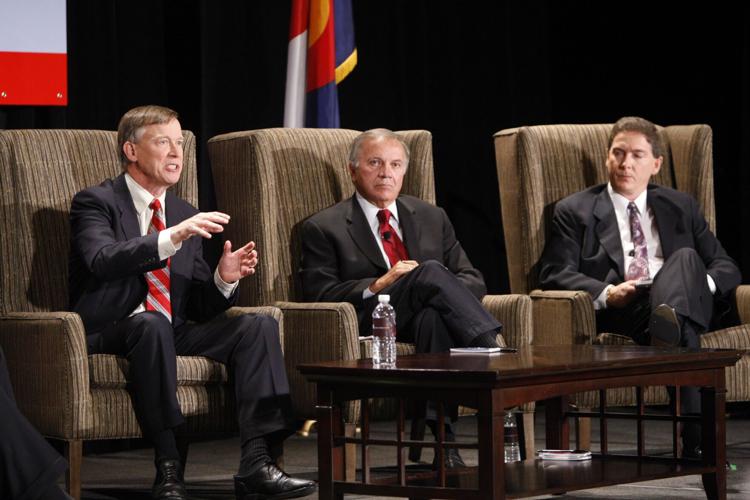 The Mixed Bag, 2010. This should have been a Republican sweep. The Tea Party had come on strong, and President Obama's health care plan riled plenty of folks.
But Colorado was home to a strange governor's race that helped Hickenlooper, a Democrat, cross the park to sit in the governor's office. And U.S. Sen. Michael Bennet narrowly won his race after GOP Congressman Ken Buck's controversial comment on gays and Democrats' well-done ads attacking Buck on women's issues. 
But there were bright spots for the GOP.
Reps. Frank McNulty and Amy Stephens engineered the party's one-seat victory in the state House. Walker Stapleton and Scott Gessler defeated the Democrats sitting in the treasurer's and secretary of state's office respectively. And Republican congressional candidates Cory Gardner and Scott Tipton defeated two Democratic incumbents, the first time since 1966 two Colorado members of the U.S. House had been turned out.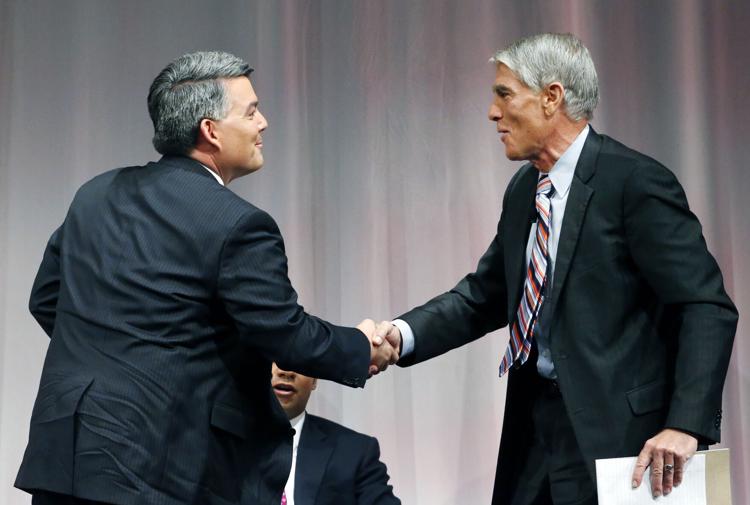 The Heartbreaker, 2014. The U.S. Senate race featured two of my favorite politicians, the incumbent, Democrat Mark Udall, and Congressman Gardner.
It was the kind of race where Gardner got one lucky break after another and Udall did not. His campaign focused on abortion rights to the point where he picked up a nickname. I never dreamt when I said "Mark Uterus" in a debate it would go viral.
I was thrilled for Gardner when he won, but broken-hearted about Udall, a genuinely decent person.
The Wipe Out, 2018. President Donald Trump's presidential victory in 2016 killed the GOP's chances in Colorado two years later.
By now I was working as the comms director for Republican Secretary of State Wayne Williams. I told people there was no way he could win re-election despite his national reputation for election security and his ability to get along with Democrats at the state House.
I had covered the 7th Congressional District race in 2006, which Democrat Ed Perlmutter won, and Udall's first Senate race in 2008. Everywhere I went voters of all parties talked about their disdain for President George W. Bush. That was nothing compared to Coloradans' dislike of Trump.
For the first time since 1936, Democrats won both the state House and Senate and governor, lieutenant governor, attorney general, treasurer and, saddest of all, secretary of state.
The Still to be Determined, 2020. The impact of a national pandemic has uprooted traditional campaigning. Social distancing, Zoom calls, masks; it's a whole other world.
Gardner is running for re-election, tainted by his connection to a president who tweets more inappropriate stuff than I do. He faces Hickenlooper, who after a failed presidential run decided to get into a race he vowed he wasn't interested in. Hick's loveable quirkiness really hasn't surfaced in this contest, but that might not matter because of the Trump factor.
Whatever side you fall on, vote. After all, it's the most important election of our lifetime.